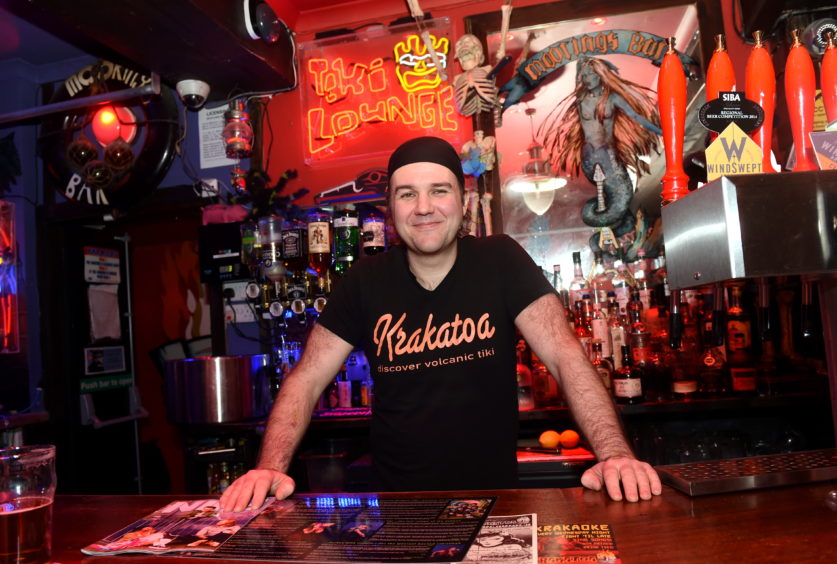 An Aberdeen music bar has attacked the Scottish Government for attempting to remove measures to protect venues against noise complaints.
Craig Adams of Krakatoa warned live music pubs and clubs would be forced to close after Planning Minister Kevin Stewart tabled changes to legislation regulating venues.
Mr Adams has been joined by North East MSP Lewis Macdonald who accused the government of attempting to "scrap" proposals forcing developers to pay for measures like sound proofing when building residential properties near a live music venue.
The so-called "Agent of Change" clause had been inserted into the Planning Bill by MSPs during its passage through Holyrood.
MSPs scrutinising the Bill had also inserted clauses to make certain parts of cities "culturally significant zones".
Under the proposal, if a live music venue was declared culturally significant then it would get extra protection against noise complaints.
The clauses were designed to prevent live music venues from being forced to close when people, who moved next door, complained about the noise.
Mr Macdonald claimed Mr Stewart's amendments would "remove" all the mechanisms put in the Bill to protect live music venues when it was being considered by Holyrood's Local Government Committee.
Mr Adams has campaigned for the measures amid concern about the future of grassroots live music.
Over the last decade around one third of venues have closed. More than £250,000 has spent on sound proofing the Krakatoa.
Mr Adams said: "The government is paying mere lip service to grassroots music venues.
"Only the introduction of culturally significant zones would have afforded us real protection from the majority of noise complaints.
"In the absence of that provision, closures will continue unabated."
Mr Macdonald added: "Venue owners and live music fans across Scotland were delighted that their campaigning led to Agent of Change being included in the Planning Bill at Stage 2 – and they will want to know why the SNP are planning to scrap that protection.
"The planning bill affords an ideal opportunity for Scotland to take the lead on this issue and to show that we understand and appreciate the cultural significance and importance of live music venues."
Mr Macdonald said he had added his own amendments to try and counter Mr Stewart's "worst efforts" in an attempt to keep Agent of Change in the legislation.
Mr Stewart disputed Mr Macdonald's claims that he was trying to remove protections against noise complaints.
The planning minister said: "I fully support the Agent of Change principle and it is not the case that we are seeking to remove all the changes relating to it in the Planning (Scotland) Bill.
"We recognise the significant cultural and economic contribution that our music industry makes and planning has a vital role to play in ensuring possible effects of noise from our music venues are properly and fairly considered when new development is proposed in their vicinity.
"I also announced last year that we would seek to embed the Agent of Change principle in the next National Planning Framework."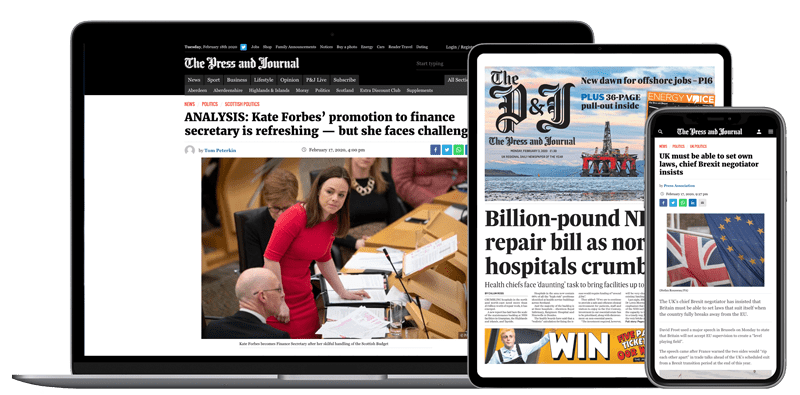 Help support quality local journalism … become a digital subscriber to The Press and Journal
For as little as £5.99 a month you can access all of our content, including Premium articles.
Subscribe