One young person is going straight from the care system to homelessness every week in Scotland, official figures show.
Homelessness statistics show 51 applications to register as homeless were made by young people coming straight from council-run children's homes.
And last year, more than 700 people who declared they had left the care system within the last five years also registered as homeless, or at risk of becoming so.
Urgent action was demanded by campaigners and charities, according to a report in the Herald on Sunday, amid claims that the figures show that additional support is not getting to those who need it most.
Duncan Dunlop, chief executive officer of Who Cares? Scotland voluntary organisation, said: "Absolutely no one involved of the lives of care experienced people will be surprised by the scale of this problem.
"These figures show that around once a week, a young person is threatened with homelessness, or made homeless, by the people bringing them up in care. The people doing that can't feel good about it."
He added: "It's been evidenced, it's been studied, it's been confirmed by care experienced people as happening. It's difficult to understand, then, why nothing is changing."
A Scottish Government spokeswoman said: "We have taken decisive action to improve the support we provide to young people leaving care.
"We have raised the age people can remain in their care settings or can receive individualised aftercare support to improve their transition into independent living.
"We have also changed the law so that young care leavers don't have to pay council tax.
"Our Ending Homelessness Together Action Plan outlines a commitment to develop preventative pathways for the groups at highest risk of rough sleeping and homelessness.
"As a result we are currently working with partners to develop a care leavers pathway as a priority to protect people leaving care."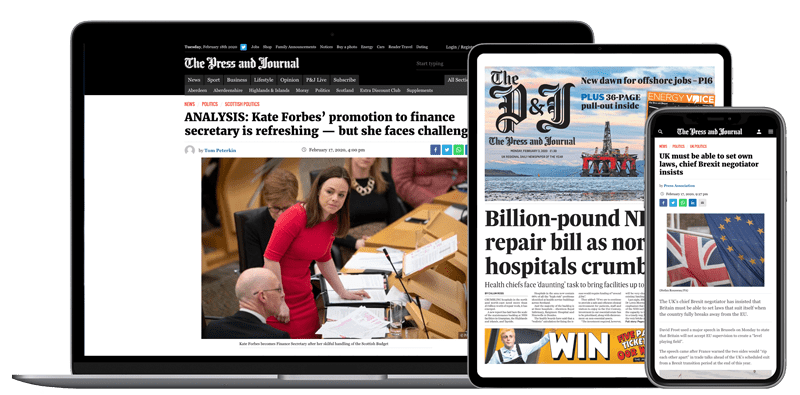 Help support quality local journalism … become a digital subscriber to The Press and Journal
For as little as £5.99 a month you can access all of our content, including Premium articles.
Subscribe