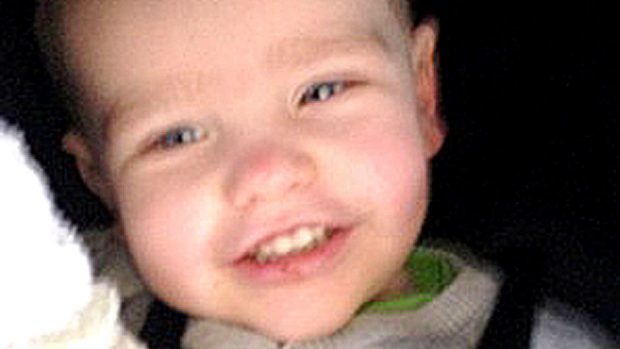 Child protectors in Scotland are carrying out 25 investigations into "significant" cases involving youngsters who have been killed or seriously harmed, it can be revealed.
One of the probes is being held in Aberdeen, while another is under way in the Western Isles, but authorities in Moray and Orkney are refusing to confirm if they have inquiries in process.
The 25 ongoing significant case reviews (SCRs) are in addition to five which have already been completed in Scotland this year.
The Care Inspectorate figures indicate a rise in the number of these investigations being carried out, as they compare to a total of eight SCRs being completed in 2018, 12 in 2017, three in 2016 and 25 in 2015.
However, the complex nature of the reviews often means that they can take more than one year to complete.
Alexander Burnett, Scottish Conservative MSP for Aberdeenshire West, said: "It is alarming that there as many as 25 Scottish cases currently deemed worthy of investigation.
"Significant case reviews only happen when something has gone badly wrong.
"These figures suggest there has been an upturn in cases from previous years.
"That may be due to greater vigilance among public bodies, but if not, there are increasing numbers of children that have been failed by the system. That would be a very worrying trend.
"It is vital that lessons are learned from any mistakes that have been made."
An SCR is a multi-agency process for learning lessons from a case where a child has died or been significantly harmed.
In the last decade, a total of eight SCRs have been carried out in Glasgow, as well as six in Fife, at least five in Edinburgh and Dundee, and four in the Highland area.
But there is currently little consistency between child protection committees in terms of the threshold for ordering an SCR, and whether the findings of the reviews are made public.
Moray Council would not reveal the results of any SCRs held in the area, or how many it had carried out, because "disclosure could lead to the identification of individuals", while Orkney would only say there had been "less than five".
A SCR into the 2014 murder of toddler Liam Fee in Fife was published, however, while the Highland Child Protection Committee also produces executive summaries of its SCRs.
The north cases have included a review of events leading up to the cot death of neglected two-year-old Clyde Campbell in Inverness, which concluded that "more direct and timely intervention could have been taken" by all agencies.
And details emerged earlier this year of two further SCRs in the Highlands, with the separate cases of "Child T" and "Child S".
One of the youngsters was allowed to be moved to live with an aunt in England after officials decided to take a "risk" when they got "fed up" waiting to check criminal convictions.
Months later, his aunt and her partner were arrested and investigated after the toddler required surgery for a "life-threatening head injury".
In the other Highland case, a 30-day-old baby suffered what was suspected to be a violent head injury, despite a potential bruise spotted by child protection workers on his face days earlier.
In Aberdeen and the Western Isles, one SCR has been carried out in the last decade and another is under way in each area, while Aberdeenshire has completed three in the last 10 years, and there have been two in Argyll and Bute.
Alan Small, chairman of Child Protection Committees Scotland (CPC Scotland), is currently heading a review on potential changes to the SCR process, including whether there should be a standardised policy for publication of the findings.
He said: "I would not be surprised if there was a significant trend of increase in the number of significant case reviews, because the process is much more mature now.
"In the past, I don't know if reviews were always formally recorded, but certainly since 2015, when there has been national guidance, there has been a general increase.
"And that's not because areas feel they have to carry out significant case reviews. It more reflects the value of the process. I do think there is a recognition that this is a process that benefits everybody."
A Scottish Government spokesman said: "The safety of children is always paramount, which is why we are determined to ensure child protection measures are as robust as possible.
"It is for the relevant local child protection committee to determine when significant case reviews are appropriate and necessary."