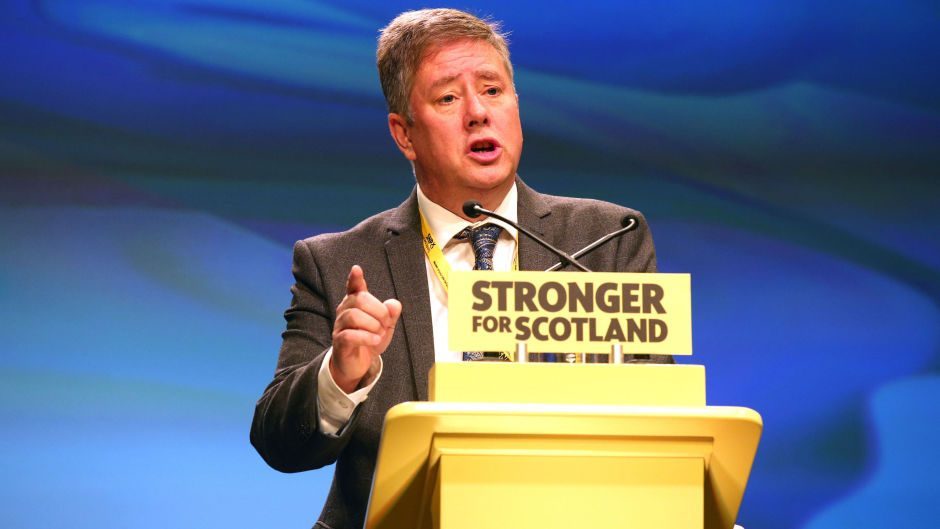 Labour and the Tories have hit out at claims by a senior nationalist that Scotland could cut its deficit by more than half within three years of independence.
SNP depute leader Keith Brown said Scotland's deficit, which currently stands at £12.6 billion – or seven per cent of GDP – could be "whittled down" in three years of an independence vote through "sensible budgeting".
Based on this week's Government Expenditure and Revenue Scotland (GERS) figures, achieving that saving would mean spending reductions to the tune of £7.2 billion.
Scottish Labour leader Richard Leonard claimed it was "now clear" that the SNP's plan for independence would mean public services being slashed.
He said: "All of Scotland's public services, including our NHS, would be in the SNP's firing line to meet such draconian fiscal targets.
"The people of Scotland now have a clear choice between austerity and cuts with the SNP and the Tories, or £70 billion worth of new investment with a Labour government."
Pamela Nash, chief executive of campaign group Scotland in Union, said: "The SNP is proposing austerity on steroids.
"The reality of this would be devastating cuts to already-stretched public services such as schools and hospitals."
Highlands and Islands Tory MSP Donald Cameron added: "These claims could be laughed off were it not for the fact they've been made by the deputy leader of Scotland's governing party.
"Put simply, that means devastating cuts to schools, hospitals, councils and infrastructure – at the same time as hiking personal taxes for millions of ordinary working Scots."
Mr Brown, writing in the National, made clear his belief that austerity would not be necessary.
He said: "Austerity is not, and has never been, the answer for Scotland.
"The GERS figures show that Scotland is already standing in good stead with regards to the Growth Commission's (GC) recommendations – revenue has exceeded £60 billion for the first time, our notional deficit has fallen and we're already ahead of where the GC projected we'd be two years from now – in 2021/22.
"Following the Growth Commission model, Scotland's starting deficit would be reduced by a further 1.5% by reducing spending on reserved matters such as defence and debt.
"This year, the deficit fell by 1%. So, on that trajectory, it would take less than three years to get Scotland to the Growth Commission target of 3% – something which was predicted to happen gradually over the course of 10 years.
"All good news."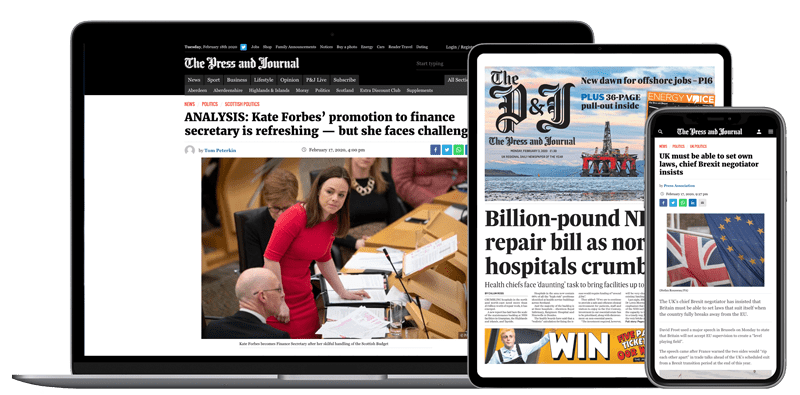 Help support quality local journalism … become a digital subscriber to The Press and Journal
For as little as £5.99 a month you can access all of our content, including Premium articles.
Subscribe