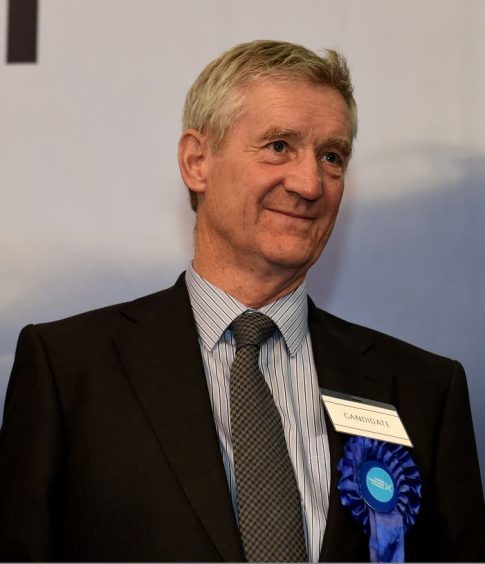 Fears have been raised that new energy technologies in the north could be "held to ransom" by the SNP and Green Party.
North East MSP Peter Chapman warned support for carbon capture and usage (CCUS) technology may suffer in future Scottish Government budgets, after Green leader Patrick Harvie likened the technology to the "tobacco industry".
Mr Chapman has now written to North East MSP Gillian Martin and other SNP politicians seeking support for the technology including the Acorn hydrogen project at St Fergus gas terminal.
His letter was sent following Mr Harvie's recent statement that "working with the fossil fuel industry on a response to the climate emergency would be like working with the tobacco industry on a public health strategy".
Mr Chapman said: "At the moment, the Greens have a vice-grip veto over any SNP budget unless their demands are met.
"CCUS and hydrogen power could be held to ransom for a few votes in the next budget."
Ms Martin said: "I am on record many times calling for action on the development of carbon capture and storage, and am supportive of the Acorn Project to develop the technology in St Fergus.
"I don't think it is my job to speak for the Green Party. What is even more perplexing is the fact that Peter Chapman opens the floodgates for criticism of his party who, in the shape of former chancellor George Osborne, withdrew funding for the CCS project in 2016. Perhaps he should write them a letter instead."
Green MSP John Finnie said: "The Scottish Conservatives would rather leave the oil and gas workforce out to dry by pitting their future on a technology that hasn't been developed yet.
"They have form on letting down working people – look what they did to Ravenscraig and Scotland's mines. Now the Tories support maximum extraction of fossil fuels and tax breaks for big business while the world is on fire.
"Those that work in oil and gas deserve a future, just like the rest of us. That's why Scotland needs a Green New Deal, to harness the power of the public sector to invest in real alternatives to fossil fuels now, not wait until greedy profiteers with Tory handouts have had their fill."