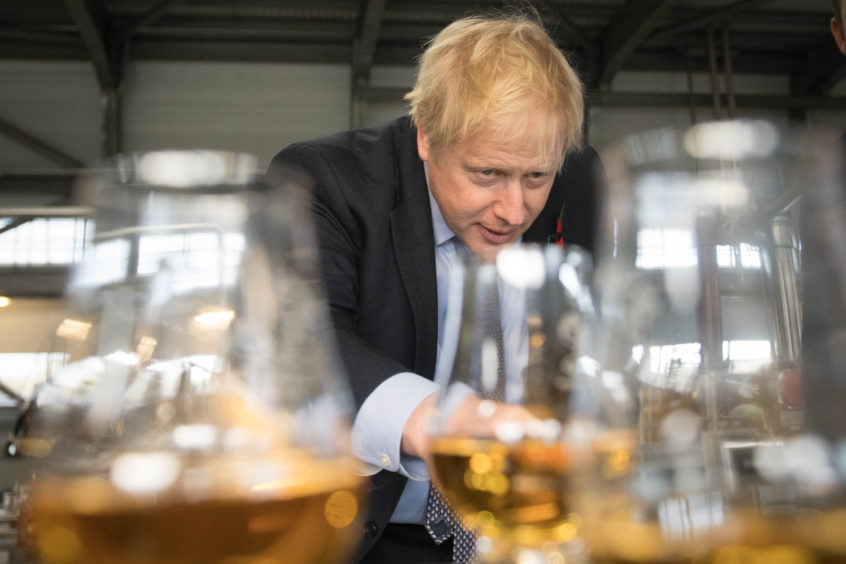 The SNP has used recent tariffs imposed on Scottish firms to warn about the risk of a "vindictive" approach by the United States to talks on future trade with the UK.
The party said analysis by the Scottish Parliament Information Centre had identified that 600 companies in Scotland had been affected by US tariffs.
In October, an international trade spat between the EU and the US led to a 25% tariff being placed on a series of goods, including Scotch whisky, cashmere and shortbread.
The move was part of retaliation by Donald Trump's government for subsidies that EU states gave to Airbus, and led to fears that it would jeopardise the £1billion whisky export market across the Atlantic, potentially causing a 20% drop in sales.
On an election campaign visit to Elgin last month, Boris Johnson signalled that spirits duty would be reviewed to try to ease the impact on distillers, amid reports that it was already having a "marked impact" on Speyside.
Fears have previously been raised that the US could demand the removal of special protections for Scotch whisky as part of a future trade deal with the UK, after Brexit.
Last night, Highland SNP MSP Gail Ross said: "Hundreds of Scottish exporters have been hit by US tariffs – with the US taking an unpredictable, vindictive approach to trade negotiations.
"It beggars belief that the Tories want to rip up our trading relationship with Europe so they can cosy up to Donald Trump. They should be careful what they wish for.
"Scottish producers are the subject of international admiration, but Brexit poses an enormous threat to our exporters.
"Scotland must not be dragged into this race-to-the-bottom trade deal – cut adrift from our international allies against the wishes of the Scottish people.
"Scotland's future should be in Scotland's hands – not Boris Johnson's."
After Mr Johnson's election victory this month, Mr Trump congratulated him on social media, saying the UK would now be free to strike a "massive" trade deal with the US.
The US president also claimed: "This deal has the potential to be far bigger and more lucrative than any deal that could be made with the EU."