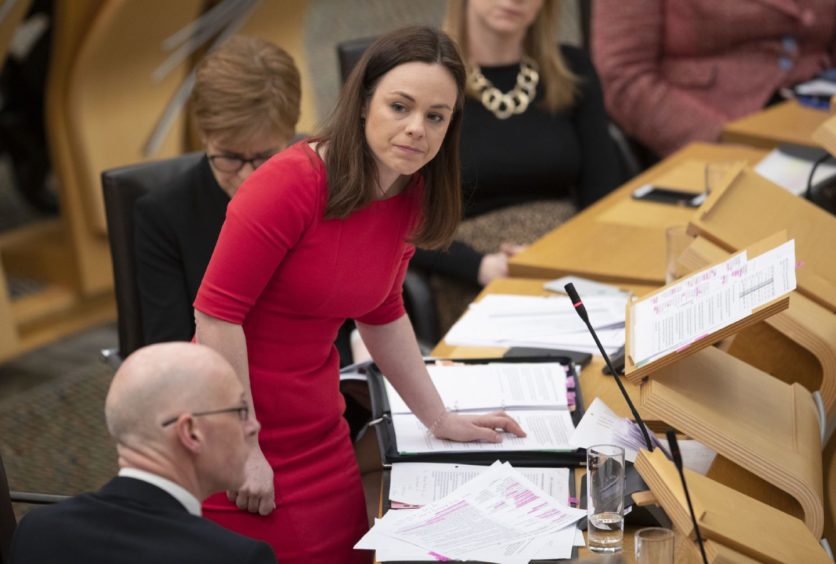 Kate Forbes received many plaudits for taking on the Scottish budget with just a few hours' notice after Derek Mackay's astonishing fall from grace.
Her adroit Holyrood handling of an underwhelming budget was the only silver lining for the SNP on a horrendous day for Nicola Sturgeon.
Therefore it would have been a surprise had Ms Forbes not found herself promoted to finance secretary in place of the disgraced Mr Mackay.
Her appointment as Scotland's first female finance secretary means most of Ms Sturgeon's cabinet (seven out of 12) are now women. The Cambridge University graduate will also bring youthful ability to government. Born in 1990, she is the youngest ever cabinet secretary in the two-decade history of devolution.
The appointment of the Gaelic-speaking MSP for Skye, Lochaber and Badenoch is a refreshing one following the shock of Mr Mackay's downfall for bombarding a 16-year-old schoolboy with flirtatious online messages.
An uninspiring budget
But her elevation will not be without challenges. Ms Forbes has inherited an uninspiring budget. Her next task is to win enough parliamentary support for it to go through parliament. This could prove difficult given the SNP's traditional bedfellows – the Greens – are objecting to government plans to dual the A9 and A96.
With budget talks about to get under way, the Greens have signalled their opposition to the multi-billion-pound road projects will be part of the discussions.
Now that she has one of the highest profile jobs in the country, Ms Forbes, a committed Christian, is also likely to find her views on "trans" issues scrutinised by LGBT activists.
She was one of 14 SNP politicians who signed a letter urging the Scottish Government not to "rush" into Gender Recognition legislation, arguing it could change the definition of what it would mean to be male and female. Her pro-life views will also be criticised by abortion rights campaigners.
With admirable candour she is on the record as saying that Scottish politicians are too quick to blame Westminster when faced with their own challenges. Her words, although eminently sensible, could create her own hostage to fortune – should she fall back on the SNP staple of blaming the UK Government when things go awry.
Culture meets economy
As part of the first minister's mini-reshuffle, the economy and fair work part of the finance secretary's portfolio has been transferred to Culture Secretary Fiona Hyslop's brief.
Ms Hyslop's new role in charge of the economy will raise a few eyebrows. Until Keith Brown stood down from government in June 2018 the economy portfolio had its own dedicated cabinet secretary.
Running big infrastructure projects like the delayed and overpriced Calmac ferries as well as managing economic underperformance are likely to be part of Ms Hyslop's new role. Just how well Ms Hyslop will cope with such demanding challenges remains to be seen, but they seem an uneasy fit with the culture brief.
Moreover, there will be those who remember Ms Hyslop's struggles when in charge of the notoriously difficult education brief. In 2009 she was demoted from Alex Salmond's cabinet when it looked certain she would lose a no confidence motion at Holyrood.
The reshuffle has also seen the rise of another dynamic female SNP politician. Jenny Gilruth, the MSP for Mid-Fife and Glenrothes, is seen as one of the SNP's more promising politicians. The former teacher becomes minister for Europe and international development. She takes over responsibility for Europe from Ben MacPherson, who has Ms Forbes's old job of public finance minister added to his migration responsibilities.
Michael Russell has had his cabinet secretary role expanded to take in the constitution, Europe and external affairs, while another SNP veteran, Fergus Ewing, will take on Ms Hyslop's tourism responsibilities to add to his rural economy brief.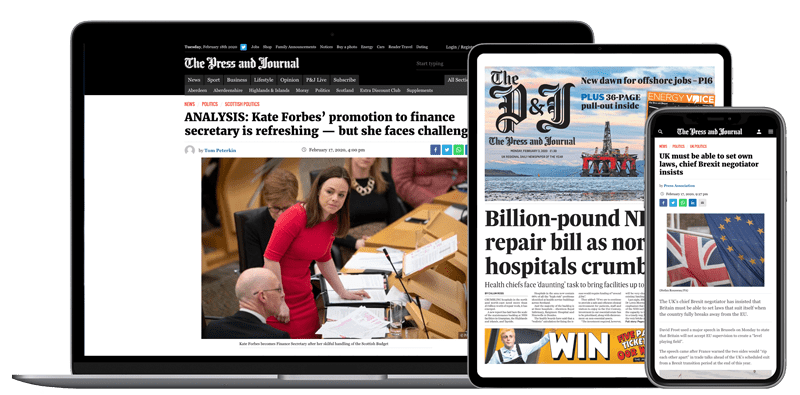 Help support quality local journalism … become a digital subscriber to The Press and Journal
For as little as £5.99 a month you can access all of our content, including Premium articles.
Subscribe