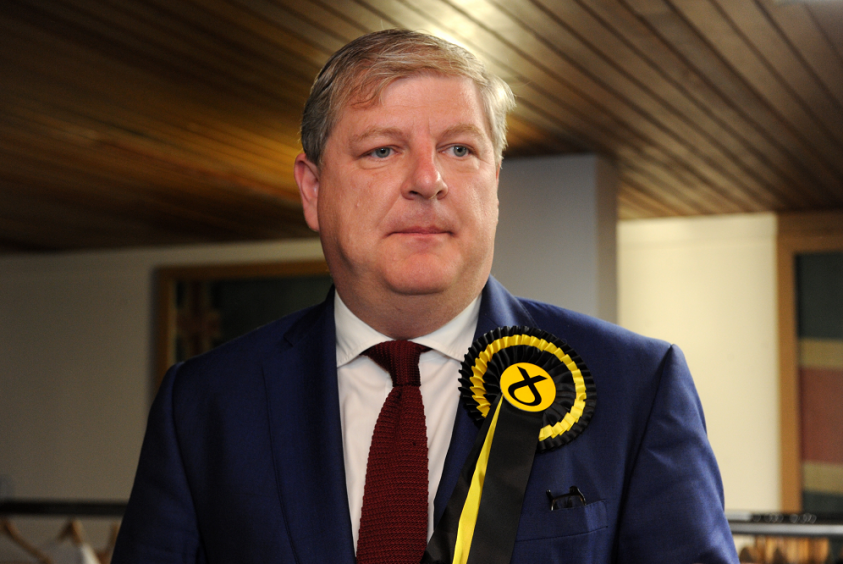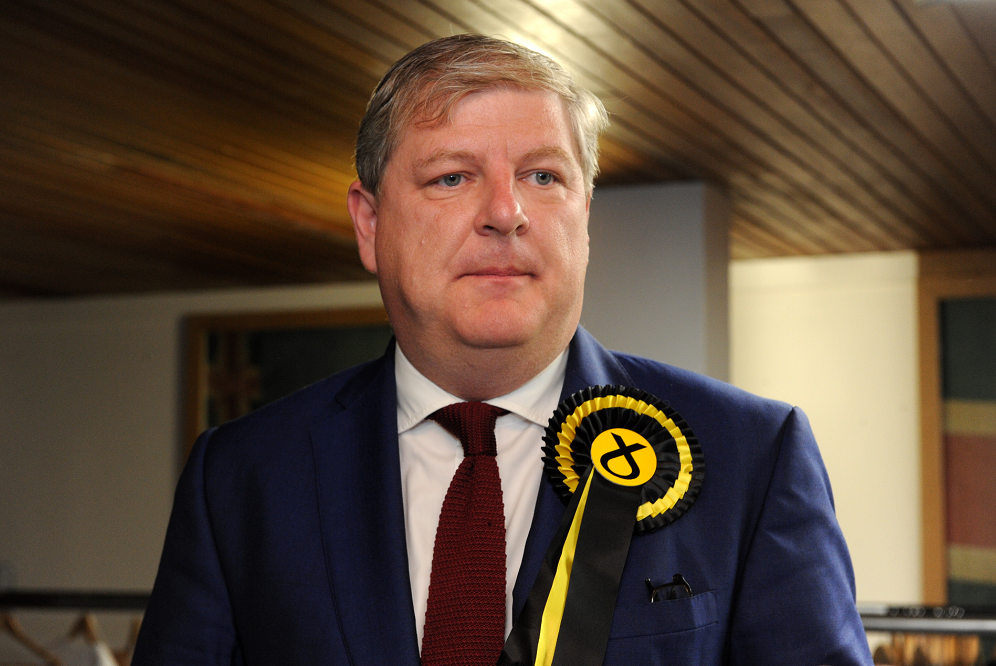 The opening shots in the battle between two of the SNP's biggest hitters for a Holyrood seat have been fired as Angus Robertson takes on Joanna Cherry for Edinburgh Central.
A tweet by Mr Robertson was interpreted as a swipe at Ms Cherry when he said the SNP needed a "full time" candidate just hours after his rival announced she was also seeking the party's nomination to fight the seat.
A none-too-subtle dig at Joanna Cherry MP (Angus's rival to be the SNP's Holyrood candidate in Edinburgh Central). This is going to get very nasty. https://t.co/bfFVwVCuBt

— Kevin Schofield (@PolhomeEditor) February 23, 2020
Ms Cherry is already the MP for Edinburgh South West. Mr Robertson, the SNP's former Westminster leader, lost the Moray constituency in the House of Commons in the 2017 General Election.
Mr Robertson's insistence that a full-time candidate is required for the SNP has been viewed as a dig at Ms Cherry on the basis that if her nomination were to succeed she would be fighting the Holyrood seat while holding a Westminster seat.
But Ms Cherry released her own statement on twitter saying that if she wins the nomination she would stand down as a MP and not serve the full Westminster term, a course of action that would trigger a by-election.
My statement on seeking to be @theSNP candidate for #EdinburghCentral in 2021 Scottish election. If I win the nomination & election to Holyrood I would stand down as an MP to focus on Scotland. This will be a contest about ideas & policies not personalities pic.twitter.com/COV42VKCRc

— Joanna Cherry QC (@joannaccherry) February 23, 2020
The fight has been portrayed as a battle for the soul of the SNP with Ms Cherry representing those in the party who favour a more radical approach to achieving an independence referendum than the one being offered by Nicola Sturgeon.
Ms Cherry is seen as being close to Alex Salmond and has called for a so-called "wild-cat" independence referendum without Westminster permission. Mr Robertson announced that he hoped to stand in Edinburgh Central a few days before Ms Cherry threw her hat into the ring.
There has also been speculation that the two rivals are attempting to manoeuvre their way into Holyrood to position themselves as successors to Nicola Sturgeon.
Edinburgh Central is currently held by Ruth Davidson, the former Scottish Tory leader who is standing down at next year's Scottish election. The Tories are defending a majority of just 610 putting the seat within the SNP's sights.
Both candidates have tried to emphasise their credentials for the seat with Mr Robertson emphasising the fact that he grew up in the constituency. Ms Cherry has said Edinburgh Central is her home branch and she has been a member there since 2008. She also pointed out there is an overlap in terms of the Edinburgh Central areas which are within the boundaries of her Westminster seat.
Andrew Wilson, former SNP MSP and a key economic adviser to Ms Sturgeon, has called for an "open and respectful" debate between the candidates.
Angus will we a super candidate & MSP but he will have to win the nomination first and then election. That means an open & respectful debate between all the potential candidates about the merits & challenges they would present. Good. Very strong field already as it should be. https://t.co/iumJAirz7K

— Andrew Wilson (@AndrewWilson) February 23, 2020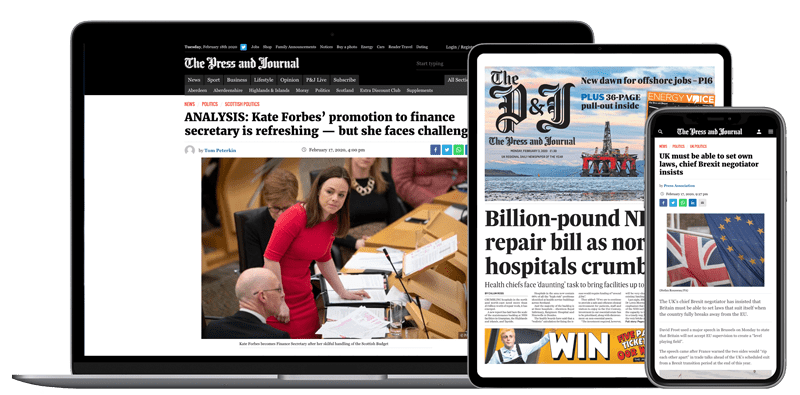 Help support quality local journalism … become a digital subscriber to The Press and Journal
For as little as £5.99 a month you can access all of our content, including Premium articles.
Subscribe