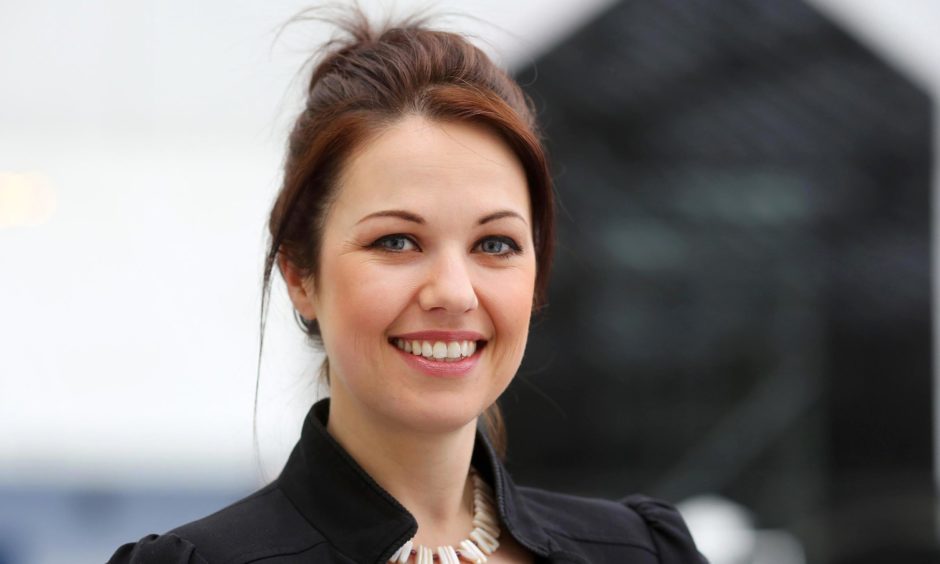 SNP MSP Gail Ross has announced she intends to step down at the 2021 Holyrood election because she wants to watch her son grow up.
The MSP for Caithness, Sutherland and Ross, who was first elected to the Scottish Parliament in 2016, said the decision had been reached due to the "demands" of travelling to Edinburgh from her home in Wick for "sometimes five days a week, every week".
The SNP politician also pointed to difficulty in reaching certain parts of her constituency on a regular basis due to its "sheer size".
She added: "I want to be able to spend more time with my family, to watch my son grow up and to be more involved in local issues, things I cannot presently do.
"The sheer size of the area I represent also means that I am having difficulty in reaching every part of the constituency on a regular basis and I am not able to represent my constituents in the way they deserve and rightly expect.
I want to be able to spend more time with my family, to watch my son grow up and to be more involved in local issues, things I cannot presently do."
"I recently asked the Standards, Procedures and Public Appointments Committee to ask if there is any possibility that members could video in to meetings and remote vote.
"If we are to encourage into politics more young people with families who live far away from Edinburgh, this has to be considered.
"It has not been an easy decision to make and I wish to sincerely thank everyone who has supported me in my journey through council and then parliament.
"It has been a huge privilege to represent the place where I grew up and although the job has sometimes been very challenging, these years have been some of the most rewarding of my professional career."
"My drive for independence is stronger than ever and I will continue work to make sure that all families can grow and prosper in an independent Scotland."
Former Scottish Labour leader Kezia Dugdale, who stood down as an MSP in July last year, led the calls for an examination of political institutions and how they could look to serve those with families better.
As the column inches pile up as yet another women under 45 walks away from elected life, can we make an extra effort not to make this "a woman's problem" – It's the culture of institutions we need to examine not the choices women make

— Kezia Dugdale (@kezdugdale) February 27, 2020
Politicians echoed this sentiment,  claiming Ms Ross' announcement shows that more still has to be done within the Scottish Parliament to accommodate those who live in rural constituencies.
Former leader of the Scottish Conservatives Ruth Davidson,  said it was important to ensure politics was "truly representative", adding "technology can help".
The Conservative MSP has previously cited the arrival of her baby son Finn in October 2018 in her reasons for choosing to step down as leader of the party, stating she would now make a "different choice".
Completely feel for Gail. If we want politics to be truly representative – including people with young children – we need to ensure impact on family life isn't prohibitive. Technology can help. https://t.co/1fInbzZJdd

— Ruth Davidson (@RuthDavidsonMSP) February 27, 2020
Gillian Martin, Aberdeenshire East MSP, said the parliament is only "family friendly" for those MPs whose families live nearby.
I wish my friend and colleague Gail Ross all the best. For anyone who cares about making elected office accessible to all her statement makes sobering reading. We pride ourselves in having a "family friendly Parliament". It is only so for those whose families live nearby.

— Gillian Martin (@GillianMSP) February 27, 2020
Meanwhile, Rhoda Grant, MSP for Highlands and Islands, said she understood the "pressures" of serving a large area and called for the parliament to do more to support its elected representatives.
I wish @GailRossSNP all the best for the future. I understand the pressures of serving a large area, albeit without the added pressure of being a mum. We need to better support people, especially women, to do both. https://t.co/AZT5tD2GUZ

— Rhoda Grant (@RhodaGrant) February 27, 2020
In her statement, Ms Ross said she had recently asked the Standards, Procedures and Public Appointments Committee if there was any possibility of remote voting.
The Scottish Parliament is often regarded as more family-friendly than Westminster because of features such as voting at 5pm.
A letter to the SNP politician from the committee said the current parliamentary voting system does not have the "technical capabilities" to support the practice of remote voting.
The letter, by Bill Kidd MSP, convener of the committee, added: "In addition, any remote voting system would be dependent on secure and uninterrupted connectivity.
"While there is a project underway to replace the sound and voting system, the technology currently available is not sufficiently advanced to offer the robustness and resilience required to ensure the functionality of the system."
The letter also states that remote voting seems to be a "relatively untested technology", adding that the committee was unable to identify any legislatures of parliaments which have introduced the system.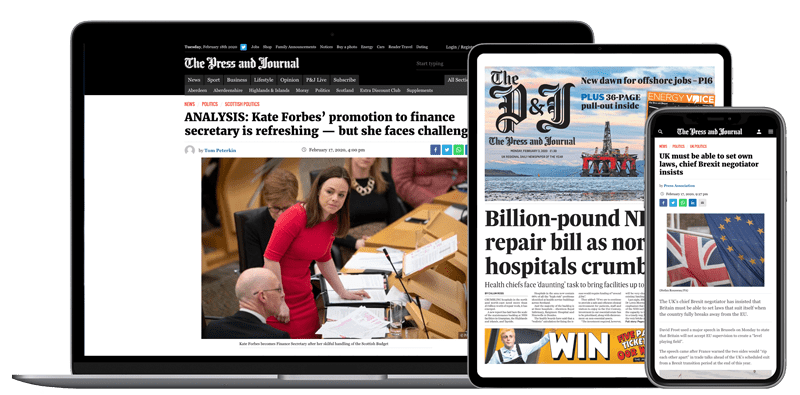 Help support quality local journalism … become a digital subscriber to The Press and Journal
For as little as £5.99 a month you can access all of our content, including Premium articles.
Subscribe