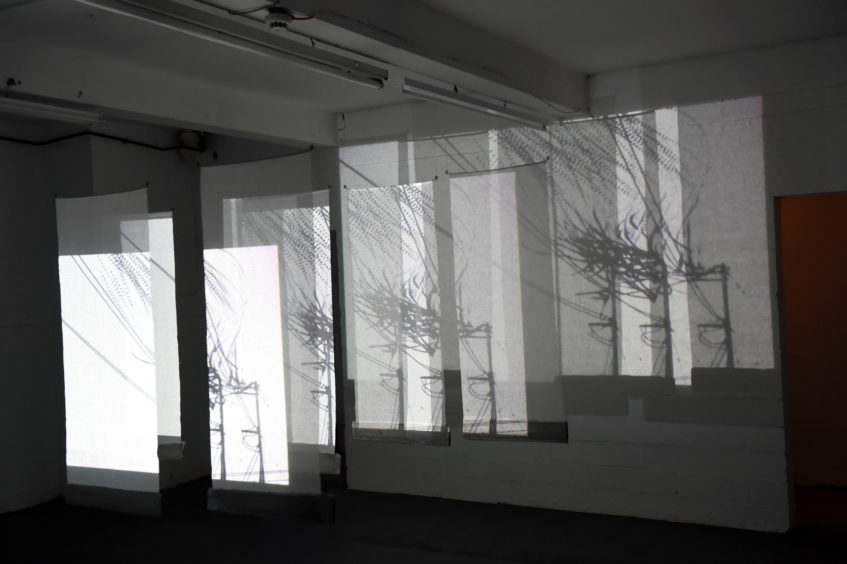 Scotland's national arts body has denied a "central belt bias" after new figures revealed it has not directly created any new jobs outside Edinburgh or Glasgow.
Since 2014 — the proposed opening date for V&A Dundee  — Creative Scotland filled 149 new jobs in art engagement, cinema, and creative industries.
But all of these positions were in Edinburgh and Glasgow, with the capital boasting 132 on its own.
But no jobs have been created in Dundee, Aberdeen, Perth or Inverness.
North East region Conservative MSP Bill Bowman has a criticised the "central belt bias" of decision-makers.
It would be nice to see Dundee, Angus, Perthshire talents leading the way in Scottish culture
He said: "There is more to Scotland than Edinburgh and Glasgow, who seem to be doing just fine when it comes to promoting and developing arts and culture, and the economic benefits that all brings.
"Dundee, meanwhile, is in a specific and vulnerable point in its development.
"The V&A just welcomed its millionth visitor through the doors.
"But without any support to help the city and its surroundings find a voice, and this continuing central belt bias, it may be doomed to reflect the rest of the world rather than its home city.
"In 20 years it would be nice to see Dundee, Angus and Perthshire talents leading the way in Scottish culture.
"Without anyone there to nurture talent, on the ground, it's just being left to chance.
"Now that the culture secretary is also the economy secretary, I fear that the scope of the task ahead means she won't be paying any particular heed to the city's needs."
Councillor Marie Boulton, Aberdeen City Council's culture spokeswoman said she believes Creative Scotland has been guilty of ignoring the north-east but believes the quango is taking steps to redress the imbalance.
The Independent Alliance councillor said: "Creative Scotland has shown a bias to the central belt in particular to Edinburgh but I think it has recognised the need to address this situation and is actively reaching out to other areas of Scotland to try to redress the balance."
National remit
A spokeswoman for Creative Scotland said it fulfils a national remit even if its staff are only based in the country's two biggest cities.
She said: "Creative Scotland's office base is in Edinburgh and Glasgow but we support the development of the arts, screen and creative industries across all parts of Scotland.
"Our work helps others to create the conditions for jobs to be created. The impact and reach of the work we support extends across the whole country.
"Many employment opportunities for artists, creative practitioners, producers, event organisers and administrators are supported across Scotland. This includes more than 5,000 jobs supported last year (2018/19) through our Regular Funding programme alone."
The spokeswoman also said Creative Scotland has a track record of supporting the arts and creative industries in the north east of Scotland.
She said: "Our Creative Industries Strategy work is specifically designed to support projects across the whole country that have sustainability at their core, helping to grow employment and local economic impact.
"Through this work we join with a very wide range of public and private sector partners in initiating and developing projects from Shetland to Dumfries.
"Examples from the past couple of years include supporting Look Again Aberdeen, for which we worked in partnership with local stakeholders to deliver a development programme for emerging businesses, and funding a symposium in Inverness as part of XpoNORTH, followed by year-round events, to deepen understanding amongst creative businesses of opportunities to support tourism growth in local rural areas.
"We also actively supported the development of V&A Dundee, and are involved with ongoing work around Dundee UNESCO City of Design, including the Dundee Design Festival."
Troubled history of arts quango
Creative Scotland describes is the development body for the arts and creative industries in Scotland.
The non-departmental spin-out inherited the functions of Scottish Screen and the Scottish Arts Council in 2010.
Its public funding for the year ahead in the Scottish Budget is £67.3 million, with additional funding from the National Lottery.
In 2018, it refused funding to 21 organisations in Scotland. This led to an inquiry by the Scottish Parliament's cross-party culture committee which said Creative Scotland's funding system fell "well below" expected standards.
Jane Archer, the organisation's chief executive, resigned later that year.
Creative Scotland was also criticised for awarding £15,000 to artist Ellie Harrison to complete The Glasgow Effect in 2016, a project that would see her remain within Glasgow city boundaries for a year, only using her bike for transport.
Ms Harrison originally intended to give the money to her employer Dundee University to pay for a replacement lecturer to cover her absence for the year. After Creative Scotland said this arrangement broke its funding rules, Ms Harrison agreed to take a year's unpaid leave from Dundee University to complete the project.
She published a book called The Glasgow Effect last year. One reviewer described it as "self-indulgent and self-justifying".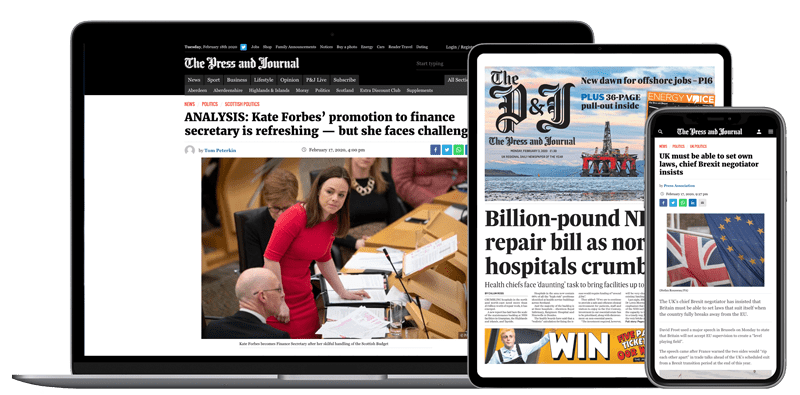 Help support quality local journalism … become a digital subscriber to The Press and Journal
For as little as £5.99 a month you can access all of our content, including Premium articles.
Subscribe