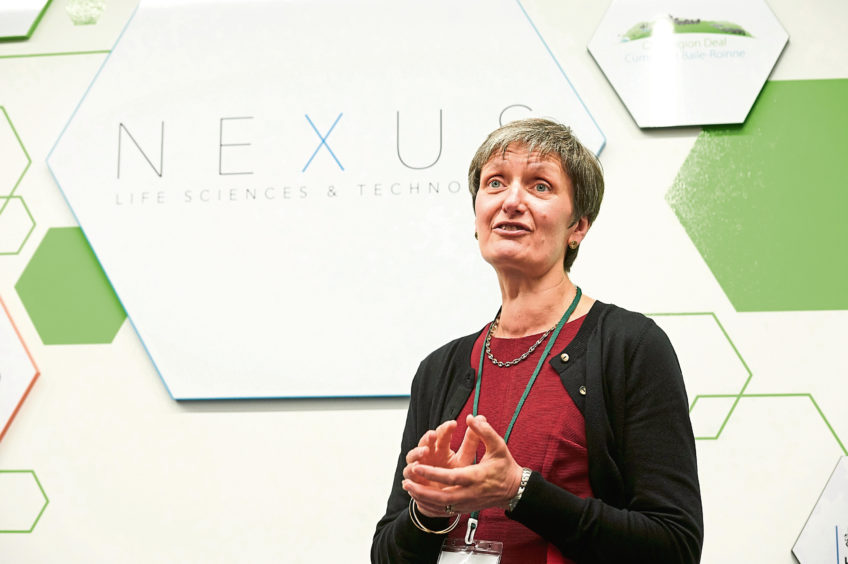 Highlands and Islands Enterprise (HIE) bosses have been asked whether multi-million-pound budget cuts will cost agency jobs and investment in the region.
Concerns have been raised by Tory Highlands and Islands MSP Donald Cameron, who suggested the Scottish Government's budget cuts appear to be a "deliberate means of downgrading" the development agency.
Mr Cameron's fears have been outlined in a letter to HIE interim chief executive Carroll Buxton, which also highlights recent reports that HIE has frozen funding for new businesses.
The Scottish Government's recent budget reduced HIE funding from £61.1 million in 2019/20 down to £58.2m for the coming financial year of 2020/21.
The cut was a £13.5m decrease from the £71.7m the agency received in 2018/19.
In his letter, Mr Cameron recalled a Scottish Government attempt to abolish the HIE board five years ago. He remained anxious about the agency's future and said the cuts "heighten those fears".
Mr Cameron acknowledged that as a publicly funded body, it might be difficult for HIE to express a view on the budget.
But he added: "I would like to know what kind of impact this funding cut will have for HIE and if, in your view, it will impact the way HIE presently invests in the region and if all existing jobs within HIE will remain secure."
Our region faces major challenges, including the loss of our young people and the threat of depopulation, combined with a worryingly fragile transport infrastructure."

Donald Cameron MSP
Mr Cameron also said he was "deeply worried" by reports that HIE had said there would be no new commitments or approvals for projects in the coming year until there was "more clarity on affordability".
Speaking after his letter was sent, Mr Cameron said: "Our region faces major challenges, including the loss of our young people and the threat of depopulation, combined with a worryingly fragile transport infrastructure.
"Yet Highlands and Islands Enterprise, who should be taking a lead in co-ordinating economic regeneration and delivering the necessary resources, has had their funding slashed by the SNP Government."
He added: "This is a dire situation for HIE, and it's something the SNP needs to address as a matter of urgency. If the organisation is blocking funding for new projects, it renders the entire thing pointless."
A Scottish Government spokeswoman said: "The Scottish Government is working closely with HIE to identify opportunities to ameliorate in-year financial pressures so that they can continue to meet the needs of businesses and communities across the region.
"We are also supporting the economy and communities of the Highlands and Islands through our commitment of more than £200 million over the next ten years to city region and growth deals, our additional support for agriculture and forestry and continued support for the Scottish Rural Development Programme."
A HIE spokesman said: "We have received the letter from Donald Cameron MSP and will respond to him directly.
"Along with the rest of the public sector, we are currently operating in a very challenging financial environment, with many competing demands on our resources. With a reduced budget, we are taking stock of our commitments and will prioritise rigorously and fairly to deliver the best outcomes we can for the Highlands and Islands."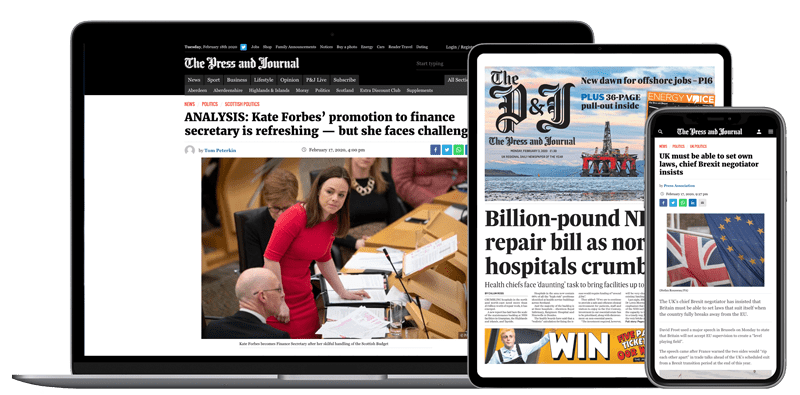 Help support quality local journalism … become a digital subscriber to The Press and Journal
For as little as £5.99 a month you can access all of our content, including Premium articles.
Subscribe