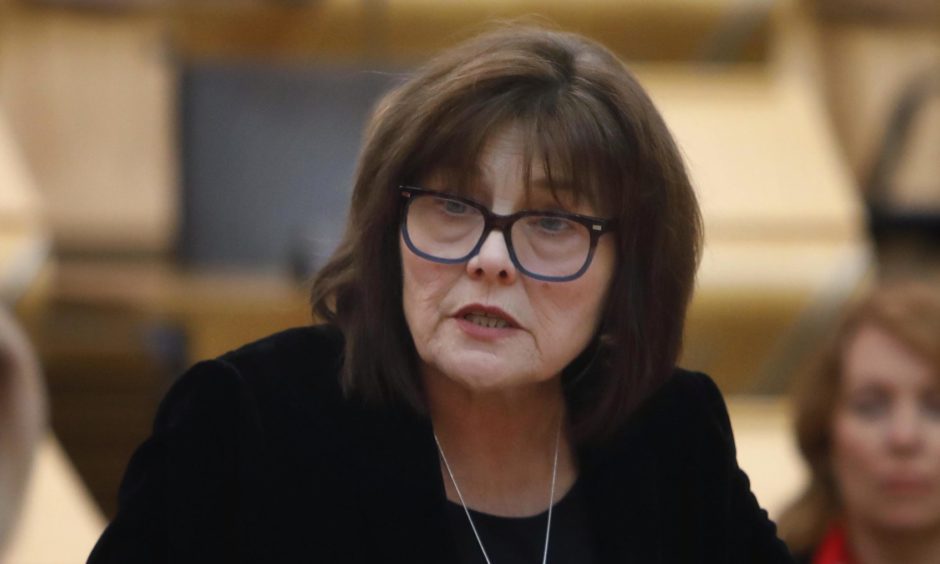 Health Secretary Jeane Freeman put Scotland's NHS on "emergency footing" as the death of Scotland's second patient with the coronavirus was announced.
Ms Freeman said health boards had to be prepared for a "substantial and sustained" increase in cases as she outlined a range of measures to increase NHS capacity.
In a statement to parliament, Ms Freeman announced the cancellation of non-urgent operations, plans to double intensive care capacity and increase the number of hospital beds by at least 3,000.
The Health Secretary said the thoughts of MSPs were with the family and loved ones of the elderly patient being treated by NHS Greater Glasgow and Clyde, whose death was made public a few minutes before she stood up to speak.
Ms Freeman said the NHS would undergo "swift and radical" change.
"It is nothing short of the most rapid reconfiguration of our health service in its 71-year-history," the Health Secretary. "That's why today under section one and section 78 of the NHS Scotland Act 1978 I am formally placing our NHS on an emergency footing for at least the next three months."
Jeane Freeman placing Scottish NHS on an "emergency footing" and faces most rapid reconfiguration in its 71-year history.

— Tom Peterkin (@TomPeterkin) March 17, 2020
The measures to deal with the crisis announced by Ms Freeman:
Plans to double intensive care capacity in Scotland with boards providing training for staff and re-purposing facilities.
Oxygen supply contingency planning has been put in place in hospitals. In the community 450 "standard oxygen concentrators" devices have been ordered for respiratory patients who require extra help for breathing.
Plans to increase bed capacity by "at least" 3,000 from current level of 13,000.
To help achieve extra capacity, non-urgent elective operations, such as knee and hip replacements, will be suspended.
But vital cancer treatments, emergency, maternity and urgent care will continue.
NHS boards have been instructed they must take a structured approach to postponing operations with patients remaining on waiting lists.
Health Boards have established a national cancer treatment response group, which will provide advice and support to patients. The impact of virus on cancer patients has been given priority in planning. All appropriate measures will taken to protect those living with cancer.
Rapid reduction in delayed discharge, the phenomenon known as bed blocking which sees patients take up hospital beds because they cannot move onto the next stage of care. Ministers will work with the Convention of Scottish Local Authorities and Social Care partnerships with the aim of reducing delayed discharge by at least 400 by the end of this month.
Working with the the independent health care sector to maximise NHS bed capacity.
NHS staff redeployment – this will to be done to increase capacity and guidance has been issued to boards on this.
Medical regulators are being consulted to enable those who have left health care jobs to return to the NHS.
Senior students in nursing, allied health professions and medicine will be redeployed into NHS settings appropriate to their skills.
Virus training material being made available for employers by NHS Education for Scotland.
Frontline NHS staff to be coronavirus tested so they don't "self-isolate" unnecessarily.
Testing to be scaled up including monitoring hospital admissions, intensive care admissions. Community testing will be done in certain circumstances, for example, if there is a nursing home outbreak.
Health boards expected to ensure that staff dealing with coronavirus cases have the appropriate training.
Personal Protective Equipment (PPE) Health Protection Scotland guidance says primary care professionals must wear face masks, aprons, gloves and eye-protection for respiratory infection consultations. PPE supplies were issued last week to pass on to health boards. Boards have been asked to distribute them by March 20th.
A new  coronavirus Community Pathway model is being implemented with patients being asked via NHS 24 on 111 number rather than through GPs.
Care providers and councils will be supported with PPE and work is underway to increase social care workforce.
The NHS will contact those with suppressed immune systems next week to advise them of the "stringent" measures required to keep themselves safe.
Ms Freeman said: "This is a watershed moment in our nation, in our world and most certainly in our NHS. We are doing, and will continue to do, everything we can to protect and save lives. But this is going to take everyone. We all have responsibility and we need everyone's help."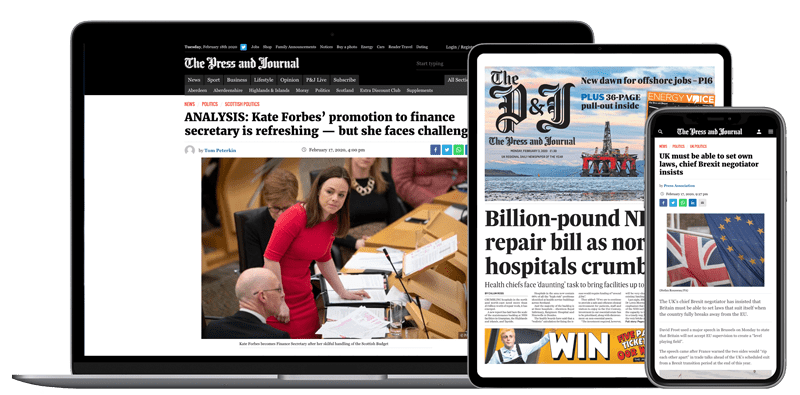 Help support quality local journalism … become a digital subscriber to The Press and Journal
For as little as £5.99 a month you can access all of our content, including Premium articles.
Subscribe