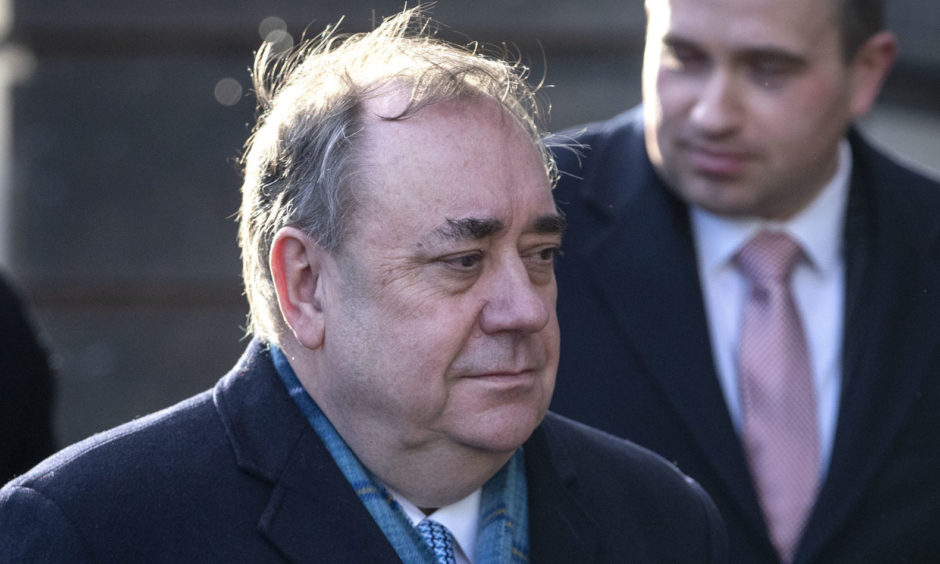 Alex Salmond has denied accusations he deliberately kissed a civil servant on the mouth – insisting he intended to kiss her on the cheek but "missed".
The former first minister was cross-examined by advocate depute Alex Prentice QC for about 30 minutes at the High Court in Edinburgh.
The tense exchanges began with the prosecutor asking the 65-year-old the same question four times about an incident involving Woman B in October or November 2010 when he allegedly asked her to recreate the pose of couple kissing on a Christmas card before grabbing her wrists.
Mr Prentice asked: "Did you at any point consider her feelings?"
On each occasion Salmond described the encounter as a misunderstood "joke" that he assumed the woman would find funny.
Eventually, Mr Prentice said: "I assume by your answer that no, you didn't consider her feelings."
Salmond, who predominantly leaned forward on the witness stand with one or both hands during the cross-examination, also described an encounter with civil servant Woman F as a kiss goodnight when he "missed" her cheek and ended up on her lips.
He said: "It was supposed to be on the cheek, that happens sometimes."
Mr Prentice asked: "How does that happen sometimes?"
Salmond replied: "It certainly happened in my experience, it happens, you go and kiss someone on the cheek and you kiss someone on the lips.
"It's not romantic or sexual, people just accept that, you can tell by the length of time."

Mr Prentice also posed questions to Salmond that he grabbed civil servant Woman K's buttocks because "he could" and "because he thought he could get away with it" – suggestions denied by the former first minister.
And he asked whether Salmond would now agree that the Christmas card request made to Woman B was "entirely inappropriate" in hindsight.
Salmond replied: "I don't agree it was entirely inappropriate. I certainly wouldn't do it again though. I think it's a good lesson about personal space."
The trial continues.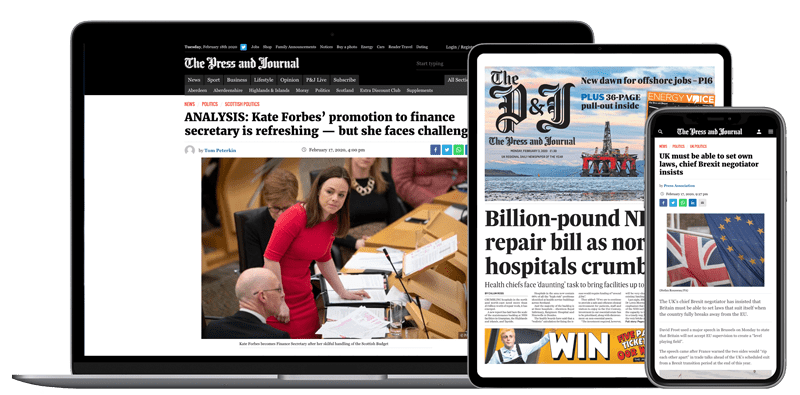 Help support quality local journalism … become a digital subscriber to The Press and Journal
For as little as £5.99 a month you can access all of our content, including Premium articles.
Subscribe