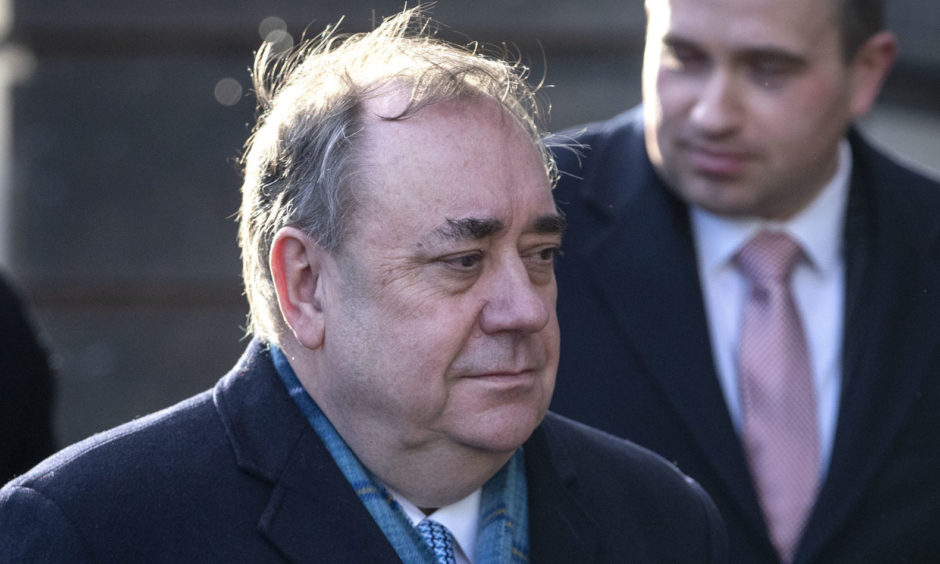 Alex Salmond has been described as showing the escalating course of conduct of a "predator" who used his power for "sexual gratification".
Prosecutor Alex Prentice QC made the comments in his closing speech at the former first minister's trial in the High Court in Edinburgh today.
He urged the jury to consider the women who gave evidence as "brave and courageous" people who had nobody to turn to at the time of the offences between 2008 and 2014 – until now.
Salmond has maintained his innocence and pleaded not guilty to the 13 accusations against him – describing the witness statements as "insane fabrications" being used for a "political purpose".
However, Mr Prentice told the jury of nine women and six men that the case was not about "plots and political conspiracies" – suggesting that Salmond "humiliated and embarrassed" women "because he could".
He said: "It's about a powerful man who abused his power to satisfy his sexual desires with impunity.
"It's hard to complain when you rely upon your abuser for opportunities and career development and when you are fully aware of an abuser's reach and control."
Mr Prentice added: "There is a common theme here – that of a sexual predator with escalating gravity."
Salmond's defence team is due to give their own closing speech tomorrow.
Mr Prentice explained the fear the women had of being forced out of their posts if they complained was another "common theme" in the case.
He said: "They were all bright young women with impressive CVs and great careers ahead of them.
"Why should they give that up? I suggest that they bind together to form a cohesive, compelling and convincing case of a course of conduct."
Mr Prentice added: "Much has been made of Mr Salmond being a tactile person. I'm not entirely sure what that means. In any view, it is not a licence to grope women."
Earlier in the day, one of Salmond's former special advisors, Alex Bell, gave evidence about the alleged incident involving Woman B in Bute House between October and November 2010.
Mr Bell told Shelagh McCall QC, defending, that he had noticed nothing unusual when he entered the drawing room.
However, during cross-examination Mr Prentice asked about Mr Bell's "concerns" about Salmond and the woman being left alone together.
Mr Prentice asked: "Did you consider it necessary to return to the room?"
Mr Bell replied: "I did."
Mr Prentice asked: "What was your intention when returning to the room?"
Mr Bell said: "To ensure the welfare of my colleague was OK."
Meanwhile, Glasgow SNP councillor Malcolm Balfour explained he had not seen anything "inappropriate" at the time of alleged incidents involving Woman A, between June and July 2008, while Salmond's former driver Roger Cherry told the court he did not see the former first minister put his hand on the knee of Woman C as she alleges.
Detective Chief Superintendent Lesley Boal revealed 386 statements were taken during the police inquiry that she led – explaining she had declined to look at the conclusions of the Scottish Government's internal review of complaints to avoid her own process being "unconsciously tainted".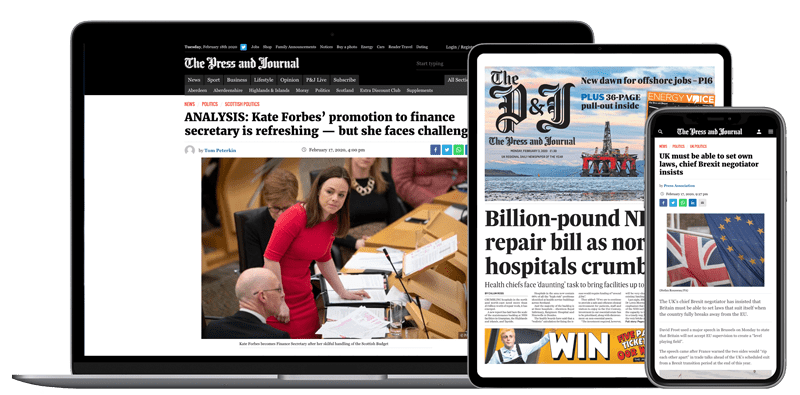 Help support quality local journalism … become a digital subscriber to The Press and Journal
For as little as £5.99 a month you can access all of our content, including Premium articles.
Subscribe