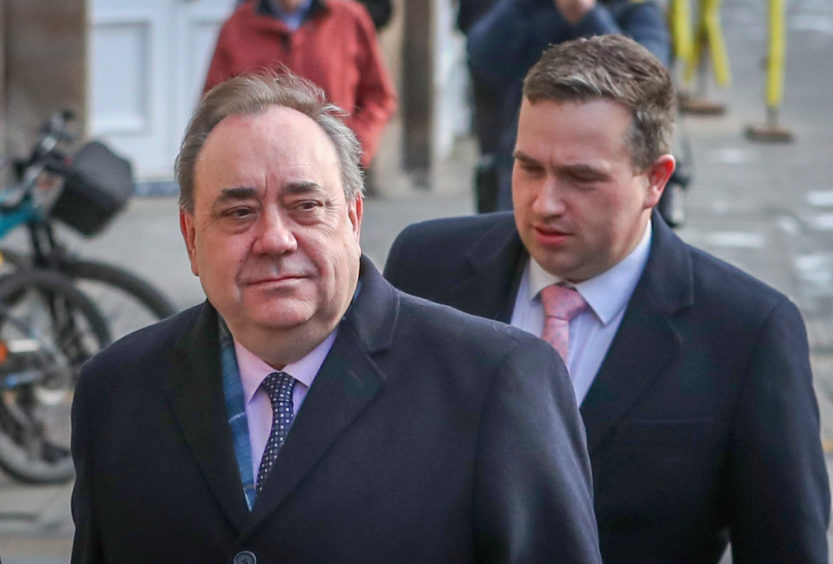 Alex Salmond has promised to tell the full story about the claims that were made against him after walking free from court.
The former first minister was acquitted of all 13 charges at the High Court in Edinburgh after an 11-day trial.
He was first arrested and charged by Police Scotland in relation to the allegations in January last year.
The 65-year-old described the allegations as "insane and ludicrous fabrications" that had been made for a "political purpose" while giving evidence in his own defence.
And speaking outside the court minutes after the jury delivered its verdict, the former SNP leader promised to lift the lid on his reasons for believing that – but not while the world is battling coronavirus.
He said: "There was certain evidence that I would have liked to have been led in this trial but for a variety of reasons we were not able to do so.
"At some point that information, those facts, and that evidence will see the light of day but it won't be this day and it won't be this day for a very good reason.
"And that is because whatever nightmare I have been living in over these last few years is nothing compared to the nightmare that every single one of us is currently living through. People are dying – many more are going to die."
During his closing speech, defence advocate Gordon Jackson QC told the jury "something smelt" about the allegations made against his client – adding that they had come from a "murky world".
The jury of 13 men and women reached its majority decision after more than six hours of deliberations across Friday and yesterday.
They found the former Aberdeenshire East MSP and Gordon MP not guilty of 12 of the charges and returned a not proven verdict on a charge of sexual assault with intent to rape.
A further allegation of sexual assault was dropped by prosecutors during the trial.
Inside the courtroom there was a celebratory clap from one member of the public as the first of the decisions was read, but Mr Salmond – flanked by security guards in the dock – remained emotionless.
Outside the building supporters gathered with saltire flags following the verdict.
At times during his short address to the crowd outside the high court, Mr Salmond appeared emotional as he thanked friends and family for standing by him since the allegations first emerged in August 2018 – adding that his faith in the Scottish justice system had been "reinforced".
He also thanked people who have sent letters of support while proceedings have been under way.
Mr Salmond, of Strichen, left without taking questions and was about to get into a waiting car before returning to bump elbows with Mr Jackson, who watched with the crowd from behind the barriers while clutching his court wig and a bottle of Diet Coke.
The former first minister concluded his speech by urging the crowd on the Royal Mile to disperse and stay safe from the Covid-19 pandemic.
He said: "My strong advice is to go home, those who can, take care of your families, and may God help us all."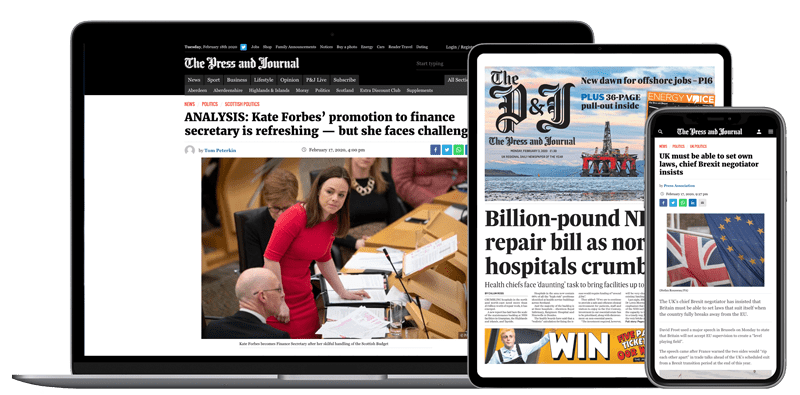 Help support quality local journalism … become a digital subscriber to The Press and Journal
For as little as £5.99 a month you can access all of our content, including Premium articles.
Subscribe