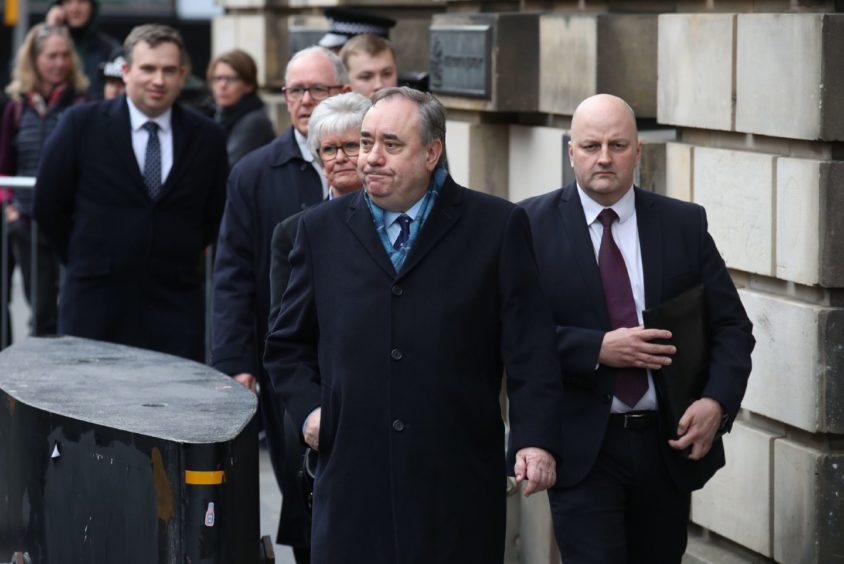 When an emotional Alex Salmond stood outside the High Court after being cleared of sexual assault charges he delivered a warning that will have ramifications for the SNP.
There was evidence, the former first minister said, that he wanted to feature in his trial, but his legal team was unable to lead it.
"At some point that information, that (sic) facts and that evidence will see the light of day," Mr Salmond said.
With the country battling the coronavirus, Mr Salmond said now was not the time to go into those "facts". But his remarks are a sure sign Mr Salmond has no intention of retreating gracefully after his encounter with the Scottish criminal justice system.
His words should fill Nicola Sturgeon and the SNP leadership with trepidation.
The controversy over Mr Salmond's conduct has already exposed divisions in Nationalist movement. Despite his travails, Mr Salmond remains a powerful SNP figurehead and retains a powerbase within the party that is hostile to Ms Sturgeon's approach.
During his trial, Mr Salmond claimed some charges were "deliberate fabrications for political purposes". Supporters of Mr Salmond have claimed he was the victim of a conspiracy, which was not aired in court for legal reasons.
Within seconds of the former first minister's acquittal, his close ally Joanna Cherry, SNP MP for Edinburgh South West, called for an independent inquiry into how the SNP handled the allegations against Mr Salmond. The Scottish Parliament has already begun an inquiry into how they were dealt with by the Scottish Government.
I am sorry to say some of the evidence also raises serious question marks over how these complaints were handled by the SNP."

SNP MP Joanna Cherry
Ms Cherry said there were "serious" questions about how the complaints were dealt with by both the SNP and the Scottish Government.
"Some of the evidence that has come to light both in the judicial review and at this trial raise very serious questions over the process that was employed within the Scottish Government to investigate the alleged complaints against Mr Salmond and I am sorry to say some of the evidence also raises serious question marks over how these complaints were handled by the SNP," Ms Cherry said.
"There should also be an independent inquiry into how the SNP dealt with these allegations and an inquiry into our internal complaints procedure with which many members have expressed significant dissatisfaction," she added.
Other Salmond allies also suggested turbulence lies ahead.  "Delighted for Alex Salmond. Some resignations now required," tweeted Kenny MacAskill, his long-standing friend and SNP East Lothian.
Delighted for Alex Salmond.
Some resignations now required

— Kenny MacAskill (@KennyMacAskill) March 23, 2020
Tory leader Jackson Carlaw put it less cryptically. "This remains a national political scandal with profound questions of integrity for the first minister and her SNP government," Mr Carlaw said.
In the midst of the conoravirus crisis, Ms Sturgeon has other things on her mind right now. But at the back of it will be prospect of the forthcoming Holyrood inquiry into the Scottish Government investigation. She will also have to answer to an external inquiry into whether she broke the ministerial code when she met Mr Salmond and the Scottish Government investigation into the harassment allegations were discussed.
There will also be questions about evidence from the trial revealing Mr Salmond was banned from working alone with female civil servants at a time when Ms Sturgeon was his deputy. Ms Sturgeon has said she was unaware of any such policy.
In the meantime, there may be a sense of redemption for Mr Salmond. But it should not be overlooked that his trial exposed inappropriate behaviour with female members of staff. By his own admission, Mr Salmond should have been more mindful of the "personal space" of female staffers. He made a mistake by drinking alcohol with one of the complainants and ending up on a Bute House bed with her – although he denied and was cleared of all charges of sexual assault.
Despite Mr Salmond's huge political achievement in taking a political party from the fringes into government and Scotland to the brink of independence, his career has been tarnished and will always be remembered for this trial.
But with speculation mounting that he is planning yet another political comeback, do not expect him to slide gently into obscurity. That could spell trouble for Ms Sturgeon.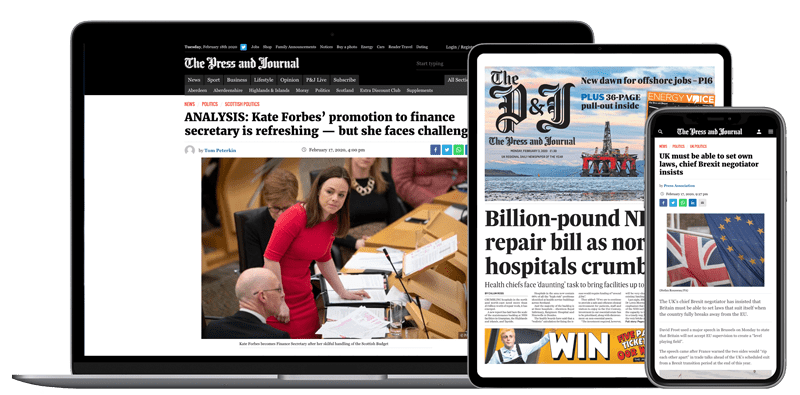 Help support quality local journalism … become a digital subscriber to The Press and Journal
For as little as £5.99 a month you can access all of our content, including Premium articles.
Subscribe