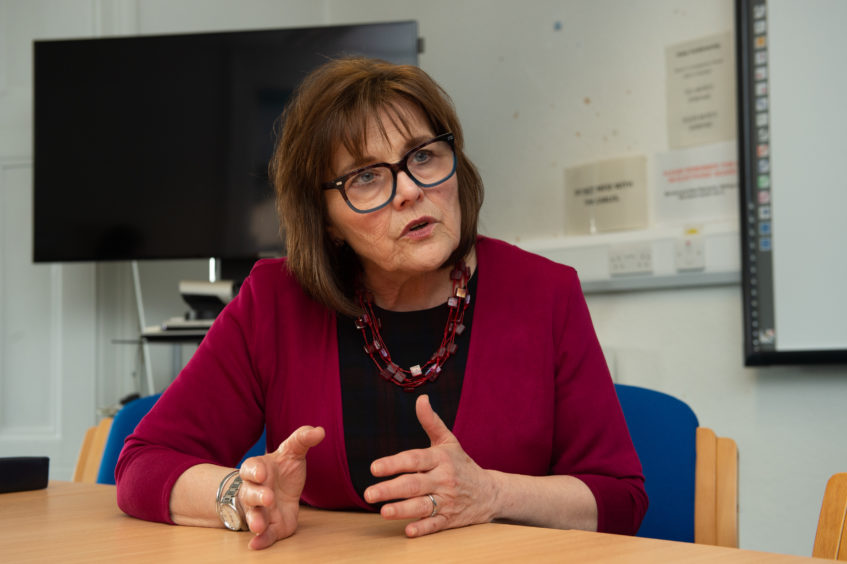 Health Secretary Jeane Freeman has warned the coronavirus outbreak may not be over by the end of the year.
Ms Freeman also said the country could be hit by a "smaller peak" once the worst of the pandemic is over.
Appearing in front of Holyrood's health committee, Ms Freeman said the Scottish Government was "maxing out" the amount of hospital equipment to help cope with the crisis.
SNP MSP Sandra White asked Ms Freeman why UK emergency legislation to combat the virus was being enacted for two years.
"This is a brand new virus," Ms Freeman said. "We are learning about it as we go and we are trying to anticipate how it will progress and so we cannot be certain that it will be over and done with this summer or this year. We don't know that.
"So we need to ensure that we have emergency powers for as long as we anticipate – the maximum length we anticipate might be necessary."
Ms Freeman added that emergency legislation could be ended sooner if safe to do so, but said a two-year window had been chosen to "save lives".
Later today, MSPs are expected to pass the UK-wide legislation aimed at halting the spread of the disease. The measures include: powers to restrict events and shut down pubs; powers to detain individuals who risk containing the spread and allowing retired medical staff to return to work.
Ms Freeman repeated her aim of increasing hospital beds by "at least" 3,000 and doubling intensive care capacity. She also said the number of ventilators on order was more than enough to allow that.
It leads us to believe that there may then be an additional smaller peak later in the day."

Health Secretary Jeane Freeman
The NHS planning was taking into account the possibility of a secondary coronavirus peak once the worst had passed.
"We have additional capacity, because the way the virus is now operating and the measures we are taking to suppress it leads us to believe that there may then be an additional smaller peak later in the day. Hence why it is two years worth of legislation," Ms Freeman said. "We are essentially maxing out the equipment we need, even if we never need it."
Coronavirus cases estimated at 2,500
The Health Secretary estimated that there were now 2,500 coronavirus cases in Scotland. Her calculation was based on multiplying the 25 people, currently in intensive care who have tested positive for the virus, by 100.
But her figure differed from the one used a few hours before by Chief Medical Officer Catherine Calderwood, who said each of the 14 Scottish deaths probably represented around 1,000 cases.
Asked about reports that the virus had mutated in China, Ms Freeman said the Scientific Advisory Group for Emergencies (SAGE) were looking at the Chinese data. But it was too early to say whether it was the case.
On protective equipment for key workers, the health secretary said supplies of aprons, gloves, normal masks and eye protection were "adequate".
But there was a "huge challenge" in getting the equipment because the kit was now needed beyond hospitals in social care settings.