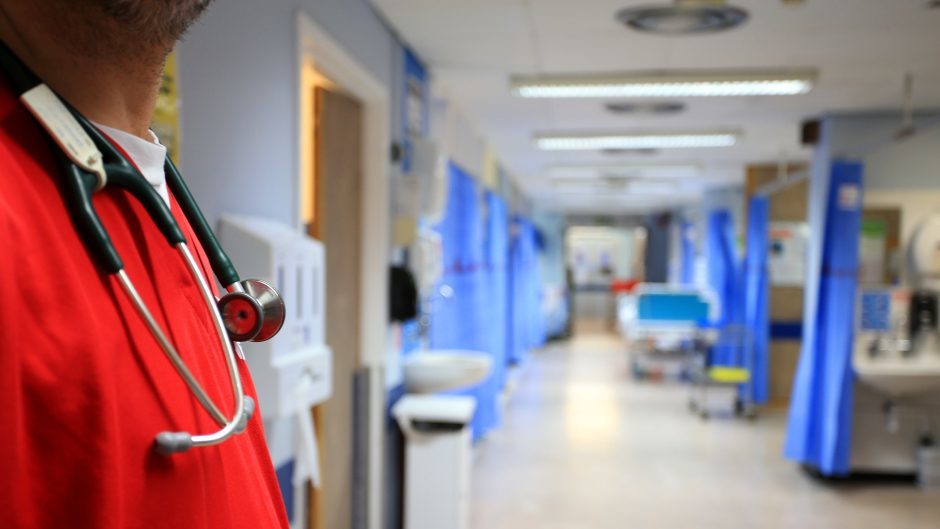 An army of 1,200 retired doctors have now pledged to help ease huge staff shortages in Scotland's hospitals during the coronavirus crisis.
Dr Catherine Calderwood, the nation's chief medical officer, confirmed that it was predicted that between 17% and 20% of the workforce would be off at any one time during the pandemic, following reports that a quarter of doctors were currently absent.
But she insisted that "we can fill the gaps", as she confirmed that 1,200 retired doctors had already begun signing-up to return to work.
Dr Calderwood made the remarks as it was revealed that the pressure on the NHS would mean that cancer screening programmes would be halted and that the Scottish Exhibition and Conference Centre (SECC) in Glasgow would being turned into a temporary hospital to cope with the soaring number of coronavirus patients.
The Royal College of Physicians (RCP) had earlier indicated on Monday that a quarter of doctors were currently absent due to illness or isolation, and the Royal College of Nursing has said that one in five nurses had taken time off work.
Asked whether the figures were true for Scotland as well as the rest of the UK, Dr Calderwood said: "I haven't seen our number of doctors specifically, but our predicted numbers were between 17% and 20% of our workforce off at any one time, so perhaps that figure (one in four doctors being off) does chime with that."

However, she added: "We have put out, via the General Medical Council (GMC), a call for doctors who  retired or who have relinquished their licence to practice with the GMC in the past three years.
"That call went out just last Friday and 1,200 doctors in Scotland have already been in touch to say that they want to regain their licence to practice to come into the NHS in Scotland to work.
"We're expanding that pool of doctors that are being asked to consider returning to work, because of these predicted and known absences.
"We can fill the gaps, and we have people working with the GMC from today to plug these gaps where they are needed in Scottish hospitals."
That call went out just last Friday and 1,200 doctors in Scotland have already been in touch to say that they want to regain their licence to practice."
Professor Andrew Goddard, president of the RCP, had earlier told the PA news agency that about 25% of the doctor workforce is off, either with coronavirus or because a family member or housemate is ill.
"At the moment, we think it's more doctors self-isolating with family members, though there are some off sick themselves," he said.
"This is really impacting a lot in emergency departments and London is in a much worse position than elsewhere at the moment, but it will come to other places.
"Birmingham is also struggling."
Prof Goddard said hospital wards across England "are going from normal wards to Covid wards very quickly".
Asked about the pressure on intensive care units, Prof Goddard said: "Some hospitals are really at the limit. Within London it's very, very difficult at the moment, you can't underestimate how difficult it is."
The worry is we will lose more people to Covid-related illness."
He said it was unclear whether the 25% off work would be a "rolling number" or whether it could ease as testing of NHS staff increases and people come out of isolation.
"Of course the worry is we will lose more people to Covid-related illness," he added.
Asked how it had been affected, an NHS Grampian spokesman said: "We are fiercely proud of the work our staff are doing and would like to pay tribute to the dedication and commitment we are seeing day in and day out.
"Like all organisations, we are having to adapt with some staff isolating and or working from home during this time.
"That is to be expected and we are working hard to make sure people are supported when they need to take the right steps to protect themselves, their families and our patients.
"That's why we have put in place dedicated HR and Occupational Health Teams to make sure staff have advice and support when they need it, whether that is about employment issues or with their own health and wellbeing."
Other frontline public sector bodies have also been hit by large numbers of staff absences, with the Daily Record reporting that nearly one in six police officers in Scotland were off work on Friday.
Deputy Chief Constable Malcolm Graham said: "We have a duty to keep our workforce safe and are providing advice to officers and staff, based on the guidance from the UK and Scottish Governments.
"There is no doubt that our officers and other emergency service colleagues play a crucial role at this time to protect our communities.
"However, any of our officers or staff who show symptoms of coronavirus or who fit the other criteria for isolating will be required to follow the guidance.
"At this time we are being flexible and putting in measures in place to support our workforce, including working from home where we are able to."
An Aberdeen City Council spokesman said: "Aberdeen City Council working hard in partnership with other bodies to maintain critical public services during this unprecedented situation and our staff have played a huge part in this effort.
"Our resilience team is now helping focus our efforts  to keep delivering these services and to have contingencies in place in the event of higher levels of staff illness resulting from covid-19".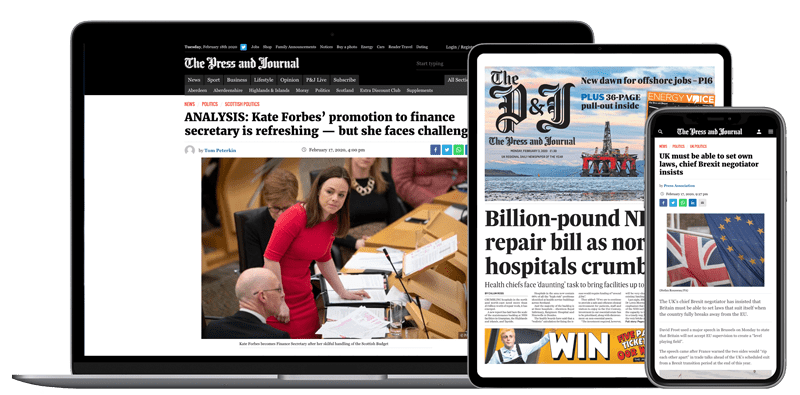 Help support quality local journalism … become a digital subscriber to The Press and Journal
For as little as £5.99 a month you can access all of our content, including Premium articles.
Subscribe