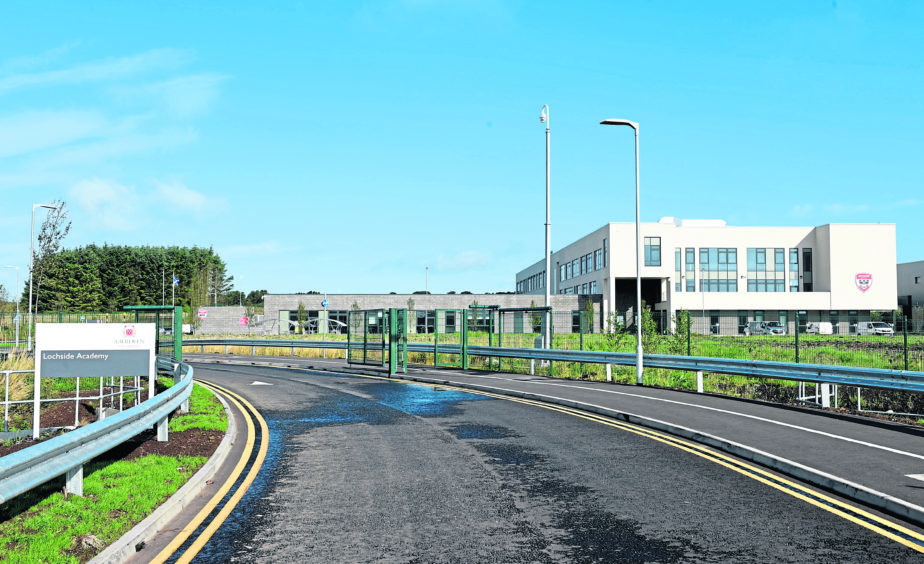 A £47 million secondary school in Aberdeen recorded the highest pupil suspension rate in Scotland in the first year it was open.
Lochside Academy immediately shot to the top of the "temporary exclusion" charts in the 2018/19 academic year, according to statistics published by the Scottish Government.
The 1,350-capacity secondary – which opened in August 2018 to replace the former Torry and Kincorth academies – racked up 991 half-day suspensions last year.
Northfield Academy, also in Aberdeen, had the second highest number of temporary exclusions in Scotland, at 897 half-days.
Our head teachers and their staff are working hard to address this and minimise disruption to other pupils."
However, the rate at Harlaw Academy plummeted from 895 in 2016/17, when it was one of the highest in the nation, to just 329 in 2018/19.
Lochside Academy had a roll of 1,008 last year, the third largest in the city, after Aberdeen Grammar School and Cults Academy, while there were 709 at Northfield.
Councillor Alex Nicoll, who represents the Kincorth, Nigg and Cove ward in Aberdeen, said: "It's disappointing that such large number of days have been lost by a relatively small number of pupils in one school year.
"Our head teachers and their staff are working hard to address this and minimise disruption to other pupils."
The statistics, which are only produced every two years, also showed that Peterhead Academy had the fifth highest temporary exclusion rate in Scotland last year, at 604 half-days.
Beath High School in Cowdenbeath had the sixth highest, with 591, while Fraserburgh Academy was eighth, with 554, and Inverness Royal Academy was tenth, with 448.
In primaries, Pathhead school in Kirkcaldy recorded the most in Scotland last year, at 224.
Three Aberdeen primaries also featured in the top 10 – Fernielea School with 121, Bramble Brae School with 103, and Manor Park School with 98.
The vast majority of primary schools in Scotland had zero temporary suspensions, or could not disclose the number because it was fewer than five.
Aberdeen City Council has been asked to comment on the statistics.
Temporary exclusions are never issued lightly."
An Aberdeenshire Council spokesman said: "Temporary exclusions are never issued lightly but there are certain situations when it is appropriate for an exclusion to be used.
"All Aberdeenshire schools promote positive an inclusive approach to behaviour management and, schools seek, as far as possible, to address issues before exclusions are required. Our ultimate aim is to ensure our school environments are safe and respectful places for pupils and staff."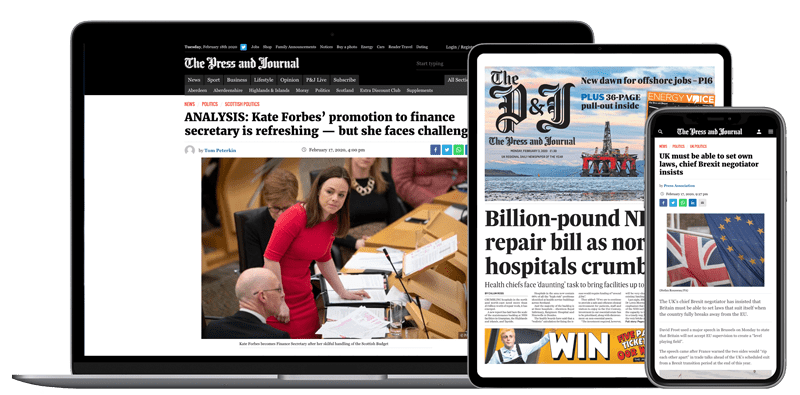 Help support quality local journalism … become a digital subscriber to The Press and Journal
For as little as £5.99 a month you can access all of our content, including Premium articles.
Subscribe