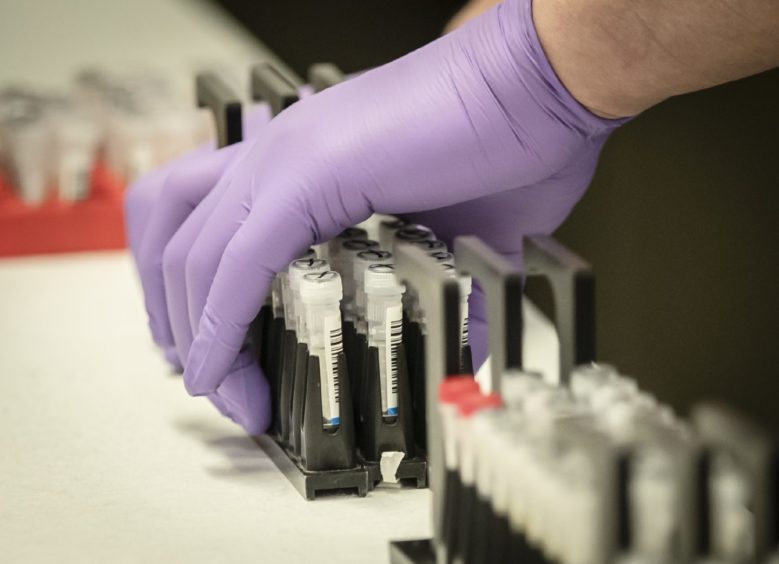 Aberdeen University has given three machines to NHS Grampian in a bid to increase the speed and capacity of Covid-19 testing.
It has also been working "very closely" with NHS Grampian to help in all aspects of dealing with the crisis and around 120 staff members have volunteered to help the health board with testing for the virus.
A further 10 medical physics and engineering staff have responded to an urgent call from the Scottish Government for volunteers to convert ventilators.
The UK Government has faced mounting criticism over the lack of coronavirus testing and the speed at which it has been rolled out.
Speaking during Thursday's press conference, Health Secretary Matt Hancock set a goal of reaching 100,000 tests per day by the end of this month, adding that "mass testing is how we unlock the coronavirus puzzle".
The issue of testing also came front and centre of the First Minister's press conference on Thursday, with Nicola Sturgeon stating the government hopes to reach 3,500 tests a day by the end of April.
But she was keen to stress that the testing has to be done in a way that is safe and meets high quality standards so they can be "confident in the results".
Currently, the only testing available is by using PCR (polymerase chain reaction) machines which Ms Sturgeon said are only effective at identifying people who have the Covid-19 infection at the time they have symptoms.
However, these can not reliably detect the virus during the incubation period when they do not display symptoms.
Ms Sturgeon said:  "That's why there are important due diligence issues that need to be addressed before any laboratory  can be used and it's why the National Health Service Scotland has so far prioritised the expansion of NHS capacity and engaging as a priority with external laboratories that we better placed to meet these criteria more quickly.
"We're also considering how we will use more extensive testing, including antibody testing, to take the country out of lockdown but I must remind people that may not be imminent."
An Aberdeen University spokesman said they, together with the university's spin-out companies, have provided three of the RT-QPCR machines to NHS Grampian.
He added: "These machines will increase the speed and capacity of COVID-19 testing. In addition we, along with several University spin-out companies, have provided details of all PPE, laboratory consumables and equipment to NHS Grampian with a view to passing these on as required.
"We are also double-checking the list of specific consumables requested by the government for the same purpose. We are collaborating with our colleagues in Public Health, NHS Grampian to seek medical student volunteers to support their work in this area.
"Students will be trained and supported to work to clear guidelines provided by the Public Health Team.
"Furthermore, following a recruitment drive, around 120 university staff have volunteered to help with training and laboratory work within NHS Grampian and we have 10 expert medical physics and engineering staff, who have volunteered in response to an urgent call from the Scottish Government for medical physics volunteers to convert ventilators."
A spokesman for Abertay University in Dundee said it has not been approached to support testing for coronavirus at this time.
However, a "small group" of biomedical science students are preparing to join the NHS to work on testing and around 40 mental health nursing students are due to take up frontline roles.
The spokesman added: "All the PPE we have on site has been offered to the NHS, as have the small number of hospital beds we use for student teaching."
A spokeswoman for Robert Gordon University said it is supporting the NHS across a "range of activities".
She added: "As part of this we are identifying the resources and facilities which can be used by the NHS in the effort to respond to the Covid-19 healthcare emergency."
It is understood that St Andrews University has not been approached for testing at this time.
Dundee University did not respond to a request for comment.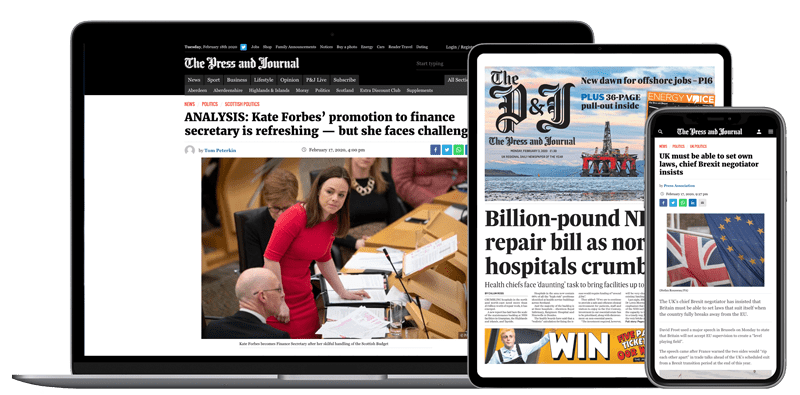 Help support quality local journalism … become a digital subscriber to The Press and Journal
For as little as £5.99 a month you can access all of our content, including Premium articles.
Subscribe