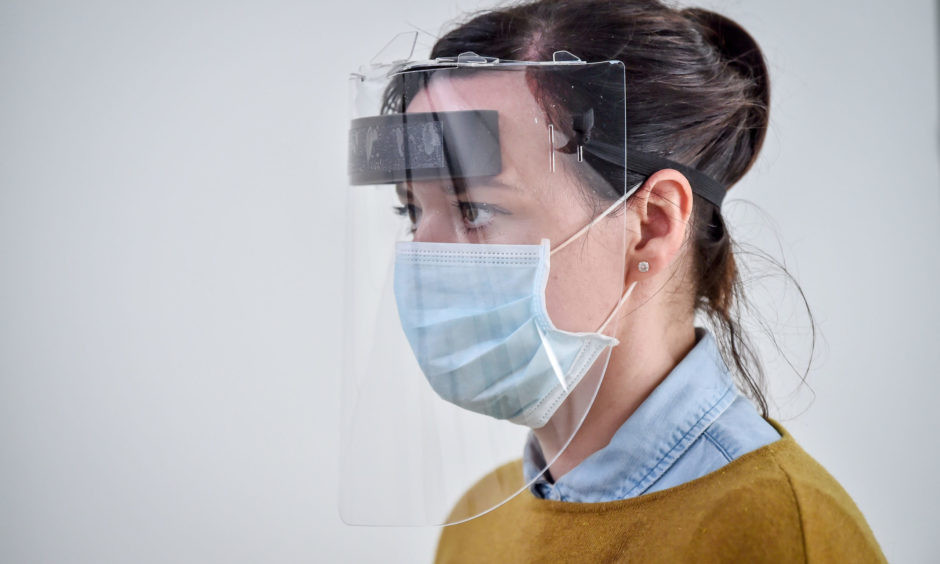 Care home staff are being treated as "cannon-fodder" because they are not getting protective masks and conoravirus tests, one of Scotland's leading care operators has said.
Robert Kilgour, founder of Renaissance Care, has also claimed GPs are telling operators not to send Covid-19 sufferers to hospital but to treat them in their nursing homes.
Mr Kilgour, who lives in Fife, runs 15 care homes in Scotland including four in Aberdeen and others in Peterhead, Forres, Inverness, Blairgowrie, Edinburgh, East Renfrewshire and Lanarkshire.
Making a desperate plea to the UK and Scottish Governments for more cash for the care sector, Mr Kilgour forecast a "tsunami" of deaths in residential homes. He also warned collapse of the care sector would devastate the NHS.
His call for more support came in the wake of 13 deaths at the Burlington Court Care Home, Glasgow, following a suspected coronavirus outbreak.
Burlington Court Care is operated by Four Seasons, the care home company Mr Kilgour used to run before he set up Renaissance Care.
Mr Kilgour's claims were based on information gathered from a What'sApp group of 250 care home operators across the UK who are struggling to cope with the spread of the coronavirus.
A "growing shortage" of Personal Protective Equipment (PPE) for staff, especially the right type of protective masks, when they were urgently needed was identified by Mr Kilgour as one of the most pressing problems.
He claimed there were "no current plans" for testing of care home residents or staff with coronavirus symptoms on "any meaningful or helpful scale".
The tragic news from Burlington Court Care Home in Glasgow is likely to be just the start of a tsunami of such deaths."

Robert Kilgour, executive chairman of Renaissance Care
He claimed many family doctors are now telling care homes not to admit care home patients with coronavirus symptoms to hospital. Instead operators were being told by GPs to care for them inside homes.
South of the border, Mr Kilgour said there is evidence of hospitals rejecting care home residents with coronavirus symptoms and, in some areas, admissions for over-75s were being turned down.
"The tragic news from Burlington Court Care Home in Glasgow is likely to be just the start of a tsunami of such deaths, which will not be included in the official coronavirus death figures as only those occurring in hospitals are registered as such," Mr Kilgour said.
"There is a growing feeling in the social care sector that it is under- appreciated by all governments – local, regional and national – and even that care home staff are being treated as 'cannon fodder' and 'second class carers' by many branches of government."
Mr Kilgour said there had been a "huge increase" in the cost of PPE and increasingly long delays in delivery, especially for face masks. There had also been examples of equipment ordered by care homes being diverted to the NHS.
"The impact on the morale of care staff of PPE shortages and the increasing number of residents with Covid-19 symptoms in care homes has been massive. Our brave and hard working care staff deserve and need our full support and appreciation."
Mr Kilgour said sickness rates among the 1,100 members of staff looking after the hundreds of people in Renaissance Care homes had gone up from 10% to 15%.
"The question the Government should be asking is, 'what would happen to the NHS if the social care sector with its 500,000 beds throughout the UK collapsed?' The simple answer is that it wouldn't be able to cope with the increased demand that that would mean for the 170,000 beds available in NHS hospitals," Mr Kilgour argued.
"These are desperate times, and we in the social care sector are very much prepared to do our bit and play a vital role in the current crisis, but we simply can't have the situation now arising where GPs are instructing care homes not to seek to admit residents very ill with Covid-19 symptoms into hospital but to keep and care for them in the care homes. I am calling on the UK Government and Scottish Government for more money. It is a cry for help."
A spokesman for the UK Government said Mr Kilgour's concerns were a matter for the Scottish Government because health is devolved.
At the Scottish Government's daily coronavirus briefing, health secretary Jeane Freeman said she was in "constant contact" with Scottish Care, the umbrella organisation looking after the interests of independent health providers.
She added the Care Inspectorate is actively engaged with care homes across the country to make sure they had everything they needed.
A Scottish Government spokesman said: "The Cabinet Secretary has written to all MSPs to highlight a new email service that has been set up for MSPs and frontline professionals to raise concerns about PPE at specific establishments and encourage MSPs and frontline staff to report any issues. This email service has Ministerial oversight to ensure that the concerns raised are dealt with as swiftly as possible.
"We attach the highest priority to the protection of our frontline social care and healthcare workers, and have introduced four direct supply lines for PPE, a streamlined ordering system for all staff who need PPE and a new dedicated email address for any social care or healthcare worker who has any concerns about PPE supply to make contact with us immediately. We have adequate supplies of PPE in place and our new supply line measures are ensuring that the right equipment reaches the right locations with the highest possible urgency."