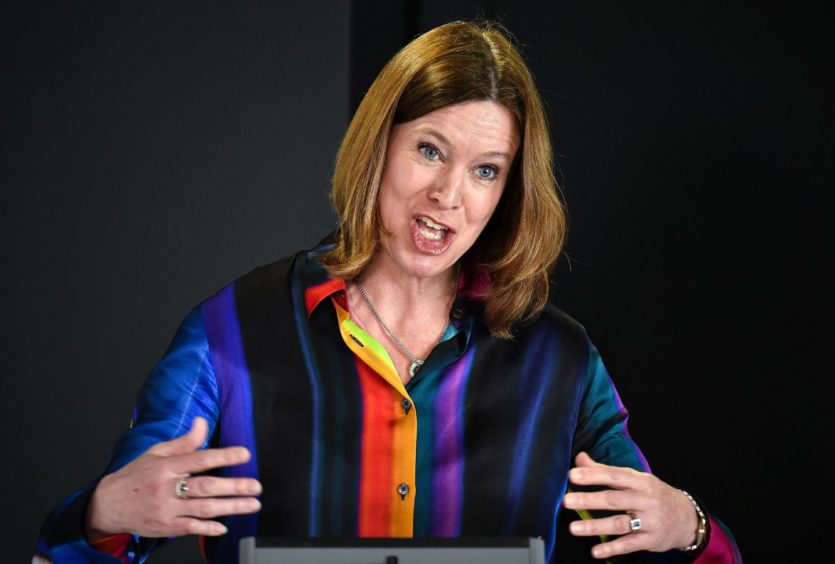 Nicola Sturgeon did little to disguise the fact that the loss of her Chief Medical Officer was a grievous blow when she hosted her first briefing since Dr Catherine Calderwood's resignation.
When asked why Dr Calderwood wasn't sacked "on the spot", the first minister replied: "To be candid, I hoped that I could continue to have the advice of the Chief Medical Officer (CMO)".
Dr Calderwood, Ms Sturgeon added, had made a "serious mistake" by defying her own coronavirus lockdown advice and spending two weekends at her Earlsferry second home.
Sturgeon has lost a trusted adviser
But the CMO had also given "valuable advice" to the first minister throughout the coronavirus pandemic and  Ms Sturgeon was "very sorry" and "deeply regretted" that she had to go.
As she tries to tackle an incredibly fast-moving and increasingly serious situation, Ms Sturgeon has lost an adviser she had grown to trust and respect.
Scottish Government insiders say the two women had developed a "good rapport" and Ms Sturgeon was keen not to lose her most senior medical adviser, despite her terrible error of judgement.
When the media grilled Ms Sturgeon on why she had not acted more decisively and got rid of Dr Calderwood as soon as she found out about her ill-judged trips to Fife, Ms Sturgeon emphasised the unusual nature of the times.
The first minister suggested under normal circumstances such a grave blunder would have seen the political spin machine undertake a damage limitation exercise that would have resulted in Dr Calderwood's immediate removal.
But faced with a health crisis of such magnitude, Ms Sturgeon's initial reaction was to try and keep her team of medical advisers intact and decided to go into bat for Dr Calderwood during Sunday's briefing.
But the hammering that Dr Calderwood endured and the growing backlash against her actions, meant the Chief Medical Officer was forced to stand down just a few hours later. In her account of the resignation, Ms Sturgeon said both of them came to the conclusion that if she stayed the Scottish Government's "Stay at Home" message could be irreparably damaged.
"At the early point of the day I perhaps thought that when she apologised and made clear that her actions were unacceptable then the importance of her continued advice would be the priority," Ms Sturgeon told reporters.
"But it became clear to me as the day developed that that would be a risk to the public message."
Ms Sturgeon's preference for holding on to Dr Calderwood is telling. Her reluctance to lose her, shows how highly she rated the former Chief Medical Officer (CMO) and is a sign of how disruptive she believes her departure will be.
Into the gap left by Dr Calderwood steps Dr Gregor Smith, an Iron Maiden-loving former GP who has been appointed interim CMO for the "foreseeable" future.
He has been part of the Scottish Government's top team since 2012, so he brings continuity and experience.
At his first press briefing at Ms Sturgeon's side (at least two metres apart to comply with social distancing), he made a steady start.
The NHS may have new ways of operating, but those with chest pains, unusual bleeds or suspicious lumps were told not to neglect their health.
But for the health of the nation as a whole, his priority will be to provide some much-needed stability after the extreme turbulence of the last couple of days.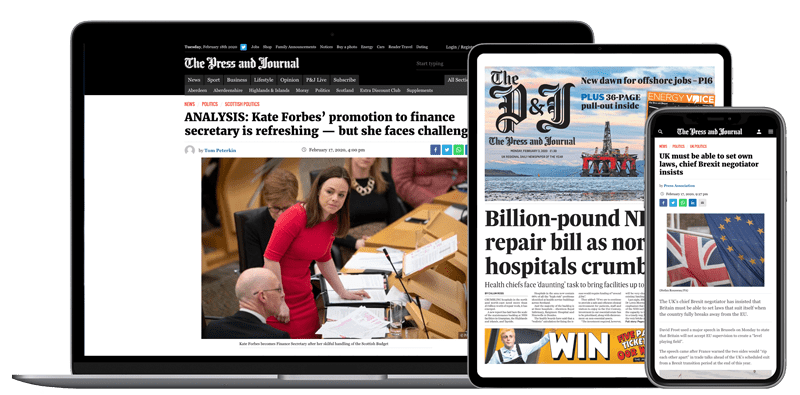 Help support quality local journalism … become a digital subscriber to The Press and Journal
For as little as £5.99 a month you can access all of our content, including Premium articles.
Subscribe