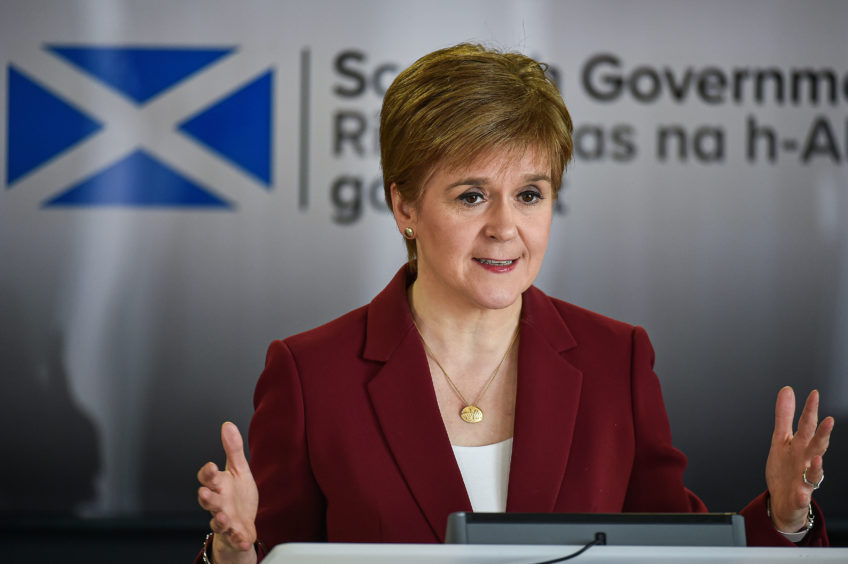 The supply of coronavirus protective gear for care home and NHS staff is "under pressure", First Minister Nicola Sturgeon has admitted.
Ms Sturgeon said the Scottish Government was working hard to provide personal protective equipment (PPE) for workers, amid concerns about shortages of the kit.
Care home operators have complained not enough PPE is getting to the frontline and trade union Unison has claimed that official guidance has left staff confused.
At her daily coronavirus briefing, Ms Sturgeon said providing PPE was an issue of "intense focus" as she also vowed to step up testing of care home staff.
The global supply chain is under pressure. So that is an issue of ongoing concern and focus for us."

First Minister Nicola Sturgeon
Ms Sturgeon said six million items of PPE had already been distributed, adding that supplies were currently "healthy."
She added: "But they (supplies) are under pressure and the global supply chain is under pressure. So that is an issue of ongoing concern and focus for us."
The first minister said she had chaired a resilience meeting the night before where PPE had been the key topic and the cabinet had discussed it at length.
"This remains an issue of intense focus because we understand the absolute priority," Ms Sturgeon added.
Ms Sturgeon and health secretary Jeane Freeman explained that distribution of PPE had been streamlined to speed up the process of getting the equipment to workers.
The Scottish Government had taken over distribution and ministers were being helped by Army logistics experts based in St Andrews House, the government headquarters in Edinburgh.
Ms Freeman said supplies were being constantly monitored and she was in discussions with the independent care sector and local government. An email address had been issued so people could highlight PPE shortages.
The spotlight has fallen on the care sector after eight residents died at Castle View care home in Dumbarton, West Dunbartonshire, in a suspected Covid-19 outbreak. That followed 16 deaths at the Burlington Court Care Home in Glasgow from suspected coronavirus.
In addition, home carer Catherine Sweeney from Dumbarton died in hospital at the weekend after contracting the virus.
This week the founder of Renaissance Care Robert Kilgour warned of a lack of PPE and testing and warned of a "tsunami" of deaths to come in the sector.
Ms Sturgeon said the Care Inspectorate had confirmed appropriate infection control measures had been in place in the Castle View care home.
Trade unions claim Scottish guidance goes against UK's
Concern has been expressed by health workers union Unison and the Scottish Trade Unions Congress (STUC) over PPE guidance issued by chief nursing officer Fiona McQueen, which they claim contradicts UK advice.
To put home and social care workers in Scotland at greater risk than their UK counterparts is nothing short of a national scandal."

Johanna Baxter
The Scottish guidance suggests care workers do not have to wear a mask, if the person they are looking after does not have the coronavirus or is not suspected of having it.
Johanna Baxter, Unison Scotland's head of local government, said: "This guidance must be withdrawn immediately. To put home and social care workers in Scotland at greater risk than their UK counterparts is nothing short of a national scandal."
STUC general secretary designate Rozanne Foyer said: "Tragically, care home residents and care workers are falling ill and dying. The longer these mixed messages are in the public domain, the more avoidable death and illness will increase.
"Unions in the sector are reporting some, frankly, outrageous breaches by individual employers particularly in residential care homes. This contradictory guidance simply fuels that fire of confusion, which is causing widespread fear and anxiety among care workers."
Ms McQueen, who appeared beside Ms Sturgeon and Ms Freeman at the briefing, said the guidance was based on scientific evidence and was supported by Royal colleges and had been affirmed by the World Health Organisation (WHO).
On the issue of testing for NHS and care workers, Ms Sturgeon said testing capacity was "increasing with literally every day that passes" and an update on how many had been carried out would be given shortly.
Ms Sturgeon said: "The health secretary is also looking to see how testing of care workers can be increased as our overall testing capacity including for NHS staff is increased. The importance and the dedication of those who work in the care sector is recognised by me and is recognised by the government. Where there have been issues, for example with PPE, we are working to resolve that."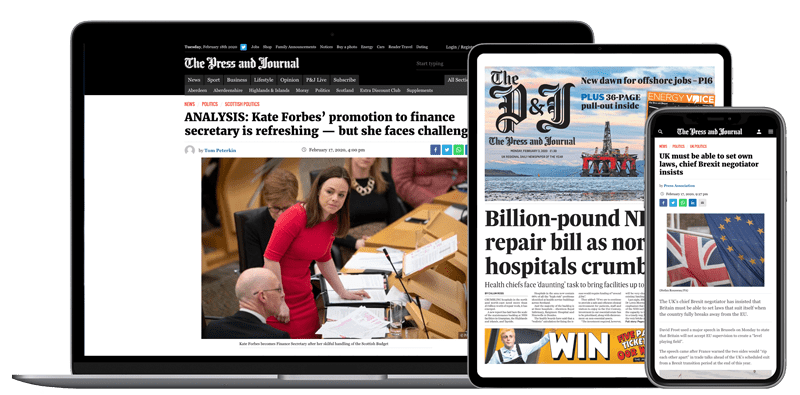 Help support quality local journalism … become a digital subscriber to The Press and Journal
For as little as £5.99 a month you can access all of our content, including Premium articles.
Subscribe