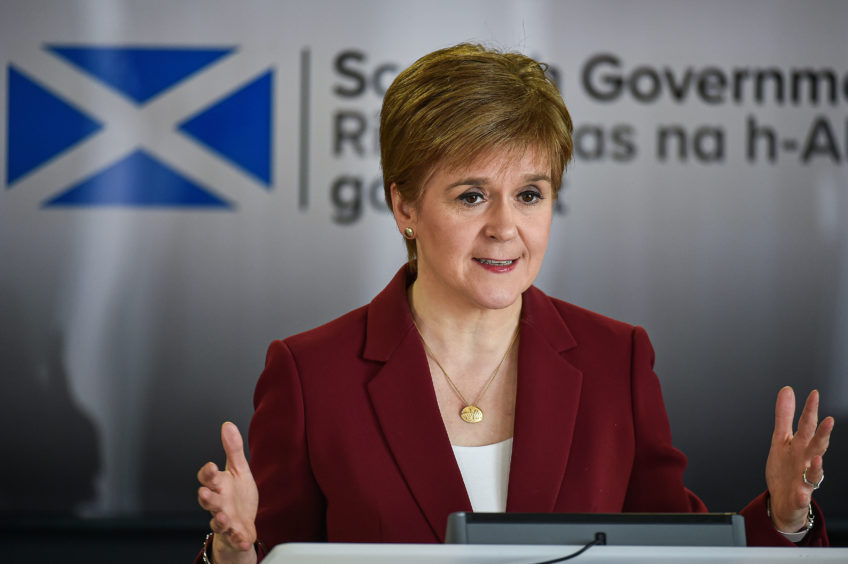 A further 70 people have died from coronavirus in Scotland taking the total to 366 — but new figures suggest the true toll could be even higher.
First Minister Nicola Sturgeon confirmed 4,565 patients have now tested positive for Covid-19, an increase of 336 from official Scottish Government figures released on Tuesday.
Ms Sturgeon said a further 20 patients had been taken into hospital overnight, taking the total to 1,771, with 210 individuals currently receiving treatment in intensive care.
The latest figures have been accompanied by concerns the number of deaths relating to the pandemic may be significantly greater than reported.
Daily figures produced by Health Protection Scotland (HPS) for the Scottish Government have so far included only individuals who have died within 28 days of testing positive for the virus.
A new recording method which includes all cases where Covid-19 is mentioned in a person's death certificate saw new statistics published by the National Records of Scotland (NRS) for the first time on Wednesday.
This method recorded 354 deaths in Scotland linked to Covid-19 as of April 5, in contrast to the 220 fatalities recorded by the HPS system at that time.
It means the number of deaths registered by the new system was around 60% higher than previous estimates.
Statistics from the NRS also show the total number of deaths registered in Scotland for any reason last week was 1,741. The average number of deaths recorded in the same week over the last five years was 1,098.
Ms Sturgeon said it was too soon to speculate on the reason for the rise but interim chief medical officer Dr Gregor Smith said some wards had been "eerily quiet", suggesting some people with serious conditions may be staying away.
Daily briefing figures will now utilise both the previous method of recording deaths and the new system using death certificates to provide as accurate a picture as possible. An overall weekly update will also be given using the NRS method.
"These breakdowns show that those who are older are more likely to die of Covid-19 but they show that nobody is immune, so everybody should follow the instructions," Ms Sturgeon said.
"This information is also essential to help us understand who is most severely impacted by the virus and where there are any hotspots. It also helps us plan for beds in hospitals and when the peak is likely to pass.
"I understand that the figures can make us feel powerless and something we can't see or feel is taking lives but by following the rules and by self-isolating, all of us can help to reduce the number of deaths."
Scottish Labour health spokeswoman Monica Lennon said confirmation of the rising number of deaths underlines the need for increased testing.
"We welcome the steps taken towards improving transparency, however, without mass testing in the community many coronavirus deaths will continue to go unrecorded," she said.
"The first minister must ensure that testing is widely available, especially for NHS and social care staff who are working with high risk people every day, often with insufficient PPE.
"Covid-19 deaths are not inevitable, they are preventable with the right strategy and resources. The Scottish Government must act with urgency to roll out mass testing, contact tracing and the right standard of protective equipment.
"Behind Scotland's Covid-19 death statistics are people who died too soon. We must redouble our national collective endeavour in order to save lives."
Data from the NRS showed a large spike in Covid-19 related deaths in the week beginning March 30, a trend which Ms Sturgeon said health officials will be examining closely in the coming weeks.
It showed that the vast majority of deaths in Scotland so far have been among those aged over 65, with those aged over 75 accounting for 60% of the total.
The report also breaks down deaths by gender, age range, and the local health board involved. Of the 354 deaths recorded last week, 197 were male and 157 were female.
Coronavirus was linked to 1.2% and 0.7% of deaths in the Tayside and Grampian health board areas respectively, with only the Western Isles and Orkney recording no deaths linked to the virus whatsoever.
Interim chief medical officer Dr Gregor Smith said the new data would help the government build a better picture of how the virus is spreading across Scotland.
However, Dr Smith said there was a "disconcerting" lack of people presenting to health services with other conditions and warned there are "huge risks" associated with people ignoring symptoms.
He stressed that if individuals are feeling unwell for reasons other than Covid-19, they should still "come to the NHS as you usually would".
Follow below for the key coronavirus updates: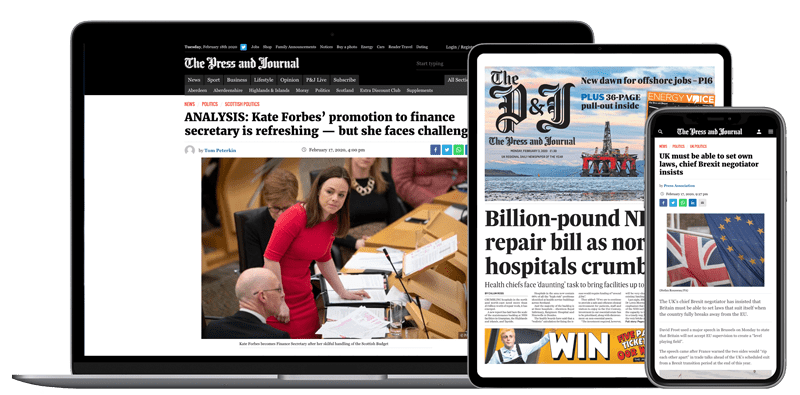 Help support quality local journalism … become a digital subscriber to The Press and Journal
For as little as £5.99 a month you can access all of our content, including Premium articles.
Subscribe