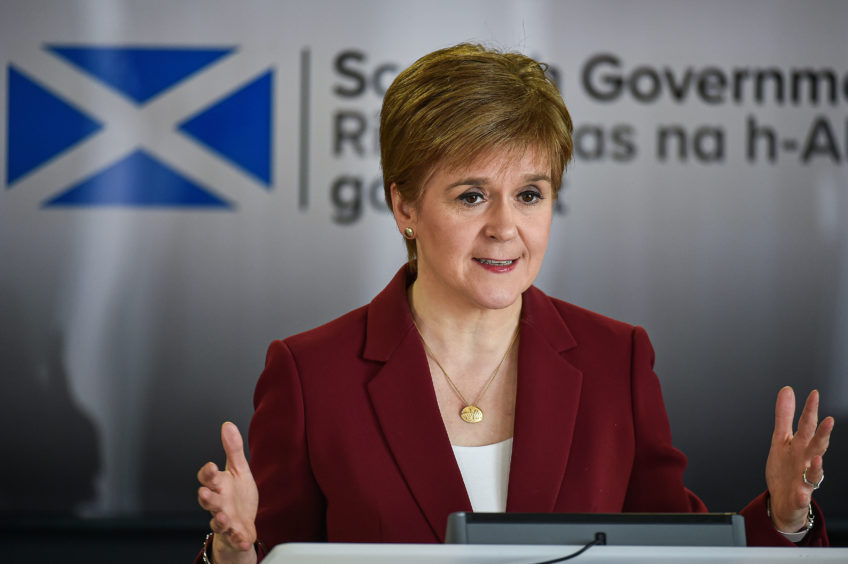 An emotional Nicola Sturgeon vowed to work "tirelessly" to ensure NHS and care staff get coronavirus protective kit, amid claims that frontline workers' lives were at risk.
Ms Sturgeon said she cared "deeply and passionately" about protecting workers as doctors and unions warned not enough Personal Protection Equipment (PPE) is being made available.
The first minister made her pledge as it emerged ministers were trying to make sure PPE distribution centres would stay open over Easter, following reports that some intended to close for the holiday.
At the daily coronavirus briefing, health secretary Jeane Freeman admitted there had been "glitches" when it came to getting PPE to the frontline but insisted there were "adequate" supplies.
PPE shortages were raised in a letter, signed by more than 100 medical professionals, claiming that some frontline staff were risking their lives because they don't have suitable aprons, masks and eye wear.
The open letter, sent to the Scottish Government, said there were "grave concerns" about the protective kit health professionals had been given.
Separately, care workers in the GMB union wrote to Ms Sturgeon saying they were being "let down" by their employers and the Scottish Government.
The letter said: "We do not feel safe at work. You have lost our confidence by publishing guidance without consultation with front line workers and by forcing us to work with insufficient PPE."
I may be first minister, but I have got friends and family who work in these kinds of jobs on the front line of health and care."

Nicola Sturgeon
When asked about the GMB letter Ms Sturgeon spoke personally about the issue, saying she cared deeply – not just as first minister, but as a "human being" and someone whose sister, Gill, is a frontline NHS worker.
"I may be first minister, but I have got friends and family who work in these kinds of jobs on the frontline of health and care," Ms Sturgeon said.
"So I know from my personal experience how vital this is. I am not standing here just talking as a first minister, I am talking as the sister of someone who works in the frontline of the NHS, as a human being and citizen.
"I care deeply and passionately about making sure those who are doing so much for us on the frontline get the support and protection they need."
She added: "That's why we will – tirelessly – issue by issue, concern by concern, work to understand these concerns but most importantly we will address these concerns."
Ms Freeman claimed PPE orders were being processed quickly, but admitted there had been "glitches" in distribution.
There had been a "pinch point" at NHS board level when it came to getting PPE to hospitals.
Ms Freeman added: "There may be pinch points in terms of social care and we are looking at that very closely and if there are we will resolve it."
After the briefing, Ms Freeman and Deputy First Minister John Swinney had discussions on PPE supply with unions and the Convention of Scottish Local Authorities (Cosla).
Ms Freeman said she was "absolutely determined" to make sure supplies get through.
Following suggestions that PPE distribution centres intended taking an Easter break, Ms Freeman said she was aware of the reports and had discussed them with Donald Macaskill, CEO of Scottish Care.
The health secretary said action had been taken to identify where closures had been planned, adding: "We are working to ensure that distribution centres do not close down… we will ensure they are not closed."
Conservative health spokesman Miles Briggs said: The concerns voiced by health care workers about the quality of personal protective equipment being issued must be treated with the utmost seriousness by the Scottish Government.
"Scotland's health and social care workers are performing heroically to protect us all during this pandemic, and we in turn must spare no effort in helping ensure their safety."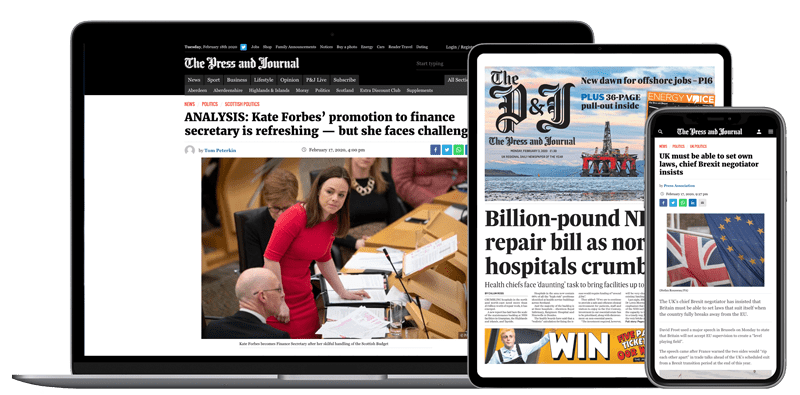 Help support quality local journalism … become a digital subscriber to The Press and Journal
For as little as £5.99 a month you can access all of our content, including Premium articles.
Subscribe