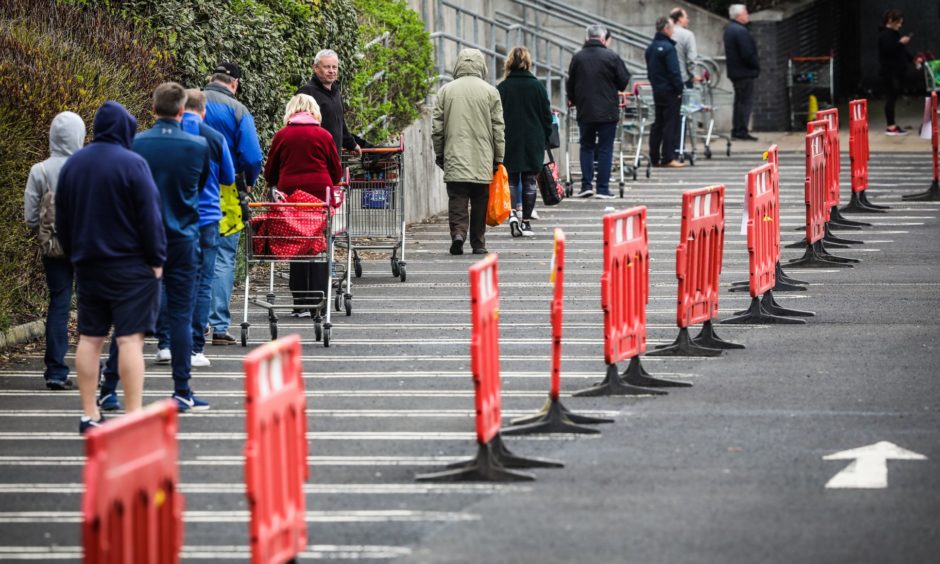 Calls have been made for more vulnerable people to be added to the government's shielded list.
People identified as shielded, due to underlying health issues have been advised to stay home for at least 12 weeks.
Governments north and south of the border have been working with the major supermarkets to try to ensure those classed as shielded can access priority slots for online deliveries of groceries and other supplies.
But there are concerns that such slots are "few and far between". Earlier this week the Scottish Government's approach to providing information to supermarkets regarding shielded persons was branded "pitiful".
SNP MSP Christine Grahame asked during the first virtual members questions on Friday what more could be done to add those over 70 and in vulnerable groups to the lists.
She said: "I welcome the prioritising of online access to supermarket deliveries for people who have received shielding letters, but could that be extended to those in vulnerable groups?
"People in their 70s, 80s and 90s do not qualify for such priority, and those with underlying conditions are finding it next to impossible to get delivery slots from any of the major supermarkets."
What is "shielding"
Shielding is a measure to protect people who are clinically at high risk from the coronavirus, by supporting them to self-isolate to minimise all interaction with others, according to the Scottish Government.
Those who think they fit into the shielded category are asked to contact their local council for support and help.
Support available
Cabinet secretary for communities and local government, Aileen Campbell, said work was continuing across government to make sure those most vulnerable were getting access to shopping.
She said: "It is an issue we are continuing to look at, to support those who are most vulnerable on the shielded list to make sure they can get access to food.
"Alongside work with supermarkets and pleas to the public to make sure they use supermarkets themselves to allow the online facility to be freed up for vulnerable people, we established the phoneline, 0800 111 4000, which is there to support people who do not have a social network around them or do not want to go out into public places because of their vulnerabilities… They have a phone line which can direct them to their local authority to get local support on offer in their area.
"We have also funded a number of organisations which provide support across local authorities for older people.
"So we are working with supermarkets, local authorities and third sector organisations to make sure there is a package of support there in order to plug some of the issues described. So people feel someone somewhere is listening and they can get access to food."
People signing up to scheme
Following criticism from the Scottish Conservatives, First Minister Nicola Sturgeon said 60,000 people had opted in to the scheme, 40,000 had ordered food packages and 21,000 had asked for their details to be passed on to supermarkets.
'Been registered' is not right way to describe it. It's a voluntary opt in service – anyone on shielded list can choose to register and 40,000 have so far done so. They can then opt for delivery of free food box and/or ask us to pass details to supermarkets – which we do. https://t.co/Bo6Lq9BTcD

— Nicola Sturgeon (@NicolaSturgeon) April 16, 2020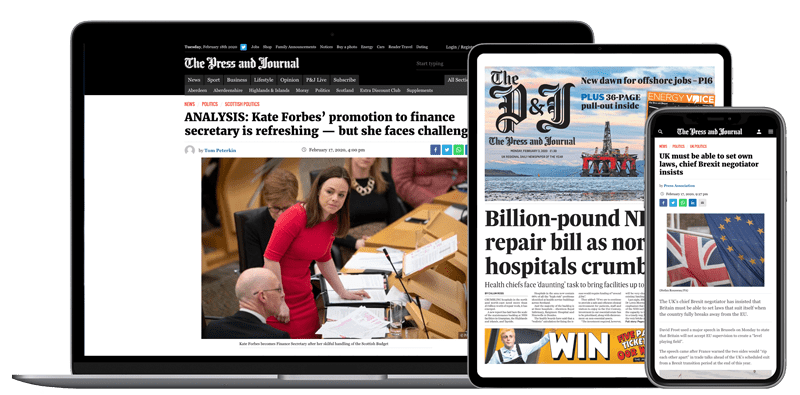 Help support quality local journalism … become a digital subscriber to The Press and Journal
For as little as £5.99 a month you can access all of our content, including Premium articles.
Subscribe