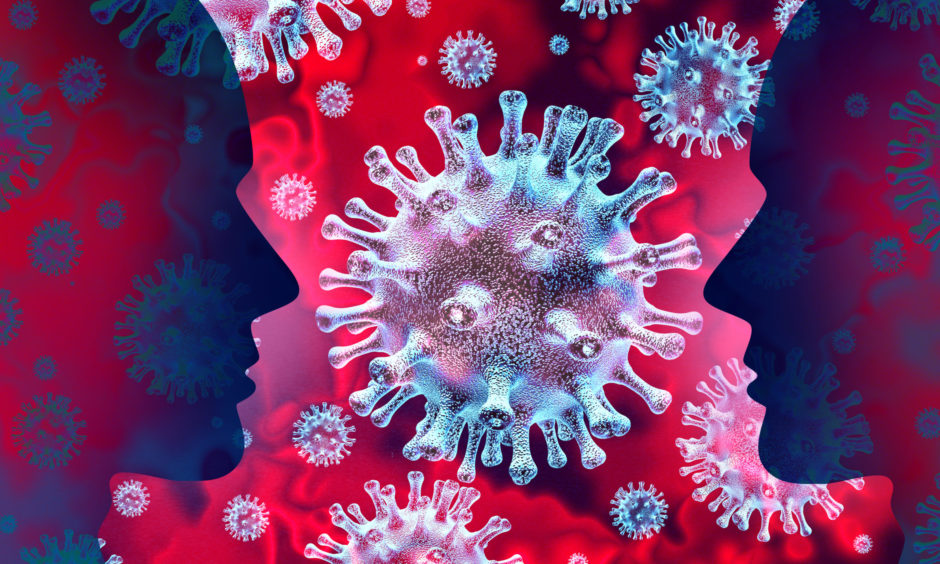 With the public growing increasingly frustrated by the lockdown, Nicola Sturgeon has unveiled her new approach that she hopes will allow her to ease the restrictions eventually.
Over the next few weeks, the first minister intends to introduce a "test, trace and isolate (TTI)" system that has been outlined in a 14-page Scottish Government document.
The paper, titled Covid-19: Test, Trace, Isolate and Support, warns that people may be forced to self-isolate on several occasions before a vaccine is found.
It also raises the prospect of people leaving their families to self-isolate in hotels, which are currently lying empty. Also in the pipeline is a coronavirus "proximity App" that can tell mobile phone users if they have been close to someone carrying Covid-19.
At her daily coronavirus briefing Ms Sturgeon described the new approach as a method of breaking coronavirus transmission without people being confined to their homes.
But, as the document points out, the TTI approach will not offer a "quick fix" to the coronavirus problem. And although Ms Sturgeon intends to have an "enhanced" TTI approach operating by the end of this month, it was also made clear that the lockdown is likely to remain in place for some time.
With this new strategy to battling the deadly virus in the offing, we try to answer some of the key questions surrounding it.
How will Test, Trace and Isolate (TTI) work?
If a person experiences coronavirus symptoms, the first step – as is the case just now –  is to self-isolate immediately.
Then, however, the individual would get in touch with the NHS and an online or phone assessment will take place and a Covid-19 test would be arranged. If the test is positive, the individual would be told to self-isolate for a week and details of the people the patient had been in close contact with would be shared with the NHS. A team of professionals called "contact tracers" would then be charged with tracking down those people, who would be told to isolate themselves for 14 days. They should isolate themselves within their households and would be advised not to go out, even for shopping or their daily exercise.
If any of the contacts get symptoms, they get tested and the contact tracing process begins once again with the people they have been near.
Close contacts include anyone who has been less than two metres apart from the confirmed case for 15 minutes or more.
How often might an individual be told to self-isolate?
According to the document, people "may face self-isolation – not just once but on repeat occasions". During her briefing Nicola Sturgeon said: "If you are contacted and told you have been in close proximity with someone with the virus – it may not be someone you have been aware you have been in contact with – and told to isolate. You may do that for 14 days. You might then go back to work for a week and be contacted again. That's all hypothetical but it's not impossible that all of us will find ourselves being contacted and told to isolate perhaps on multiple occasions."
What does TTI mean for the lockdown?
Anyone hoping that TTI means that Scotland can snap out of lockdown will be disappointed. Ms Sturgeon has already said it is  "very likely" the restrictions would continue beyond Thursday when the next review of the measures is scheduled . They will almost certainly remain in place for some time afterwards.
When asked if having the "enhanced" TTI system ready by the end of the month was a requirement for coming out of lockdown, the first minister said it was not the only factor. It would be part of a "mix", which would include social distancing, hand hygiene and face coverings.
"It is about how we get the right mix of measures to have confidence in keeping levels of infection as low as possible," Ms Sturgeon said.
What extra resources are needed for TTI to work?
Ramping up coronavirus testing lies at the heart of this strategy. At the moment Scotland has the capacity to carry out 4,350 samples per day with that figure expected to reach 8,000 by mid-May. In addition, there will be access to 4,000 samples per day from the UK Government's Lighthouse Laboratory arrangement in Glasgow. When TTI is fully rolled out, it has been calculated that there must be capacity to test 2% of the population, the equivalent of 15,500 per day. That figure, however, assumes that the spread of the virus can be contained.
TTI also requires substantial extra staff. Contact tracing is already carried out by health professionals investigating conditions like sexually transmitted diseases. But it is estimated another 2,000 contact tracing staff with expertise in extracting information from individuals, will be required to make this approach work. NHS boards are stepping up their contact tracing work.
When will TTI be ready and how long will it last?
Nicola Sturgeon has said the "enhanced" TTI operation should be up and running by the end of May. But the first minister said the approach would be introduced gradually before then. Capacity will build up in the weeks to come. Some boards are already doing contact tracing. For example, tracing is being done following the coronavirus outbreak in the Home Farm Care Home in Skye.
When it came to the question of how long TTI would be in place, Ms Sturgeon was blunt, saying that such measures would remain "for as long as this virus is a risk that cannot be mitigated by treatment or a vaccine."
What about those who would find it difficult to self-isolate?
For those who find it difficult to isolate within their own households or families, the document says they might need to be provided with somewhere to go.
Asked if hospitals would be used to self-isolate or if hotels may be commandeered, Ms Sturgeon said she did not want to "set kites flying", but added: "Those kinds of things would have to be considered".
The first minister acknowledged it was easier to self-isolate within a household for those with several bedrooms. The first minister also said that for those on their own, the strategy raised questions about how they get food and medicine given that they can't go out.
Arrangements whereby vulnerable "shielded" individuals receive deliveries could be extended to those living alone.
Ms Sturgeon admitted it would be "really tough" for people to isolate. Discussions were being held with the UK Government about employment rights and social security to secure financial support for those self-isolating.
What role is there for digital technology and the App?
Digital technology will play a key role. In the first instance, a secure web-based tool is being developed for the Scottish NHS that will be accessible on smart phones and computers. People will be able to input details of the people they have been in contact with, which will be processed by the contact tracers.
Separately, Scottish ministers are in discussions with their UK counterparts about a "proximity App" being trialled by the UK Government. This would be downloaded on to mobile phones and would use Bluetooth technology to identify close contacts among other App users. The Scottish Government is seeking "greater involvement" in the project to see how the data will interact with contact tracing north of the border.
Ms Sturgeon said 60% of population would have to download the App for it to work effectively. The first minister said that if "done properly" the App would be a "really important part" of TTI.
But she warned the public would have to have "significant levels of trust" that privacy would be respected.
The Scottish Government takes the view that the App should not be a "substitute" for contact tracing.
Will this approach work?
The Scottish Government document admits TTI will be "challenging" to deliver, because of the nature of the disease. Extensive testing will be needed because the symptoms – such as a cough or a fever – are not unique to the coronavirus. Transmission can occur before a carrier has symptoms. Some people have the virus yet don't exhibit any symptoms and transmission can occur during everyday activities. Moreover, as the document says, some people will find it difficult to self-isolate for a fortnight.
Basically, the success of the approach will depend on the attitude and co-operation of the public. As Ms Sturgeon said at her briefing: "I can't make TTI work without your co-operation and compliance, and I only have a right to ask for that if I'm open and honest with you about what we're doing to build it."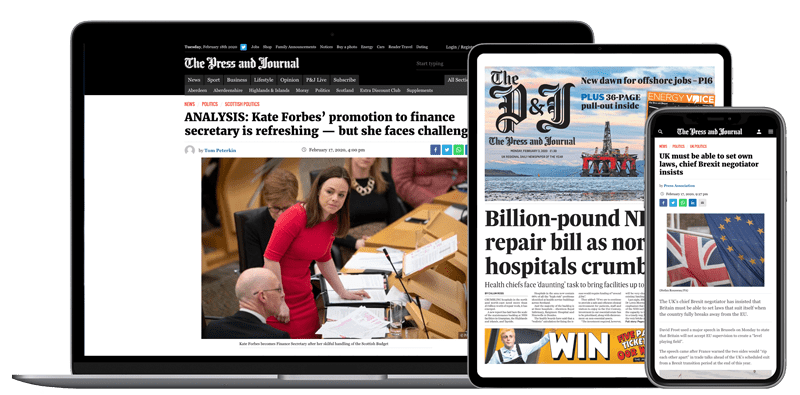 Help support quality local journalism … become a digital subscriber to The Press and Journal
For as little as £5.99 a month you can access all of our content, including Premium articles.
Subscribe