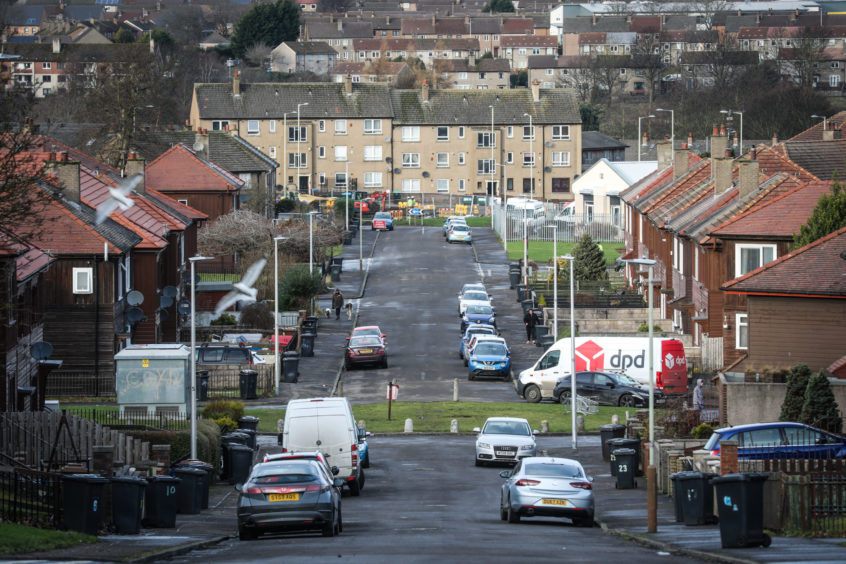 New data have revealed "no evidence" of a trend between coronavirus cases and deprivation across Scotland, although the highest proportion of cases do marginally occur within the most deprived areas.
Newly launched public health agency Public Health Scotland (PHS) has released new weekly data on confirmed coronavirus cases up to May 4, including first-time data on the deprivation profile of cases.
The figures also show there are 20% more cases in women than men, despite more deaths and ICU admissions in men.
The data show there were 12,266 confirmed cases of coronavirus as of May 4, with the highest proportion, 23%, occurring in the most deprived areas of Scotland, compared to 19% in the least deprived communities.
But in its report the organisation said there is "no evidence" of an overall trend over deprivation groups and coronavirus cases.
Pressure has been mounting in recent weeks for data to be released on how the virus is affecting the most deprived communities in Scotland – with the PHS release the first time any information has been forthcoming.
Our own analysis of the weekly death statistics released by the National Records of Scotland (NRS), alongside data from the Scottish Index of Multiple Deprivation, has shown that areas with greater levels of deprivation appear to have higher death rates.
Dundee, for example, has a death rate of 72 per 100,000 and 37% of its population living in areas of deprivation.
Some local authorities and health boards have indicated those living in more deprived areas are at greater risk of dying from Covid-19.
NHS Fife figures to April 16 showed that of the 73 people who died of Covid-19 in the kingdom, 23% were from areas with the highest levels of deprivation and 15% were from the least deprived areas.
However, so far, NRS has failed to provide death statistics by area of deprivation, although it has said it will "continue to review" and develop its statistics.
The data released by Public Health Scotland, while providing data on deprivation, do not break this down into local datazone level, and only concern confirmed cases rather than deaths.
While there is "no evidence" of an overall trend over deprivation groups and coronavirus cases, Public Health Scotland said in its report, it does acknowledge that the "highest proportion" of confirmed cases was accounted for by the most deprived 20% of the population.
The report said: "There are a number of factors that could affect the trend in confirmed cases by deprivation, including the geographical spread of the infection and the underlying health of the population.
"Further, the deprivation profile of those people tested who are not patients (e.g. key health and care workers), may differ from those that are patients and this will be reflected in the data."
People from the most deprived areas are twice as likely to contact NHS 24, the Covid-19 hubs and assessment centres than those from the least deprived areas.
More than one in four (28%) of people who contacted the NHS 24 service were living in the most deprived areas of Scotland and those contacting the 111 service were twice as likely to be living in deprived areas.
Almost 30% of the consultations carried out at the Covid-19 hub and assessment centres were with people living in those areas.
Meanwhile, the data also show breakdown by sex with 7,324 (60%) cases in women, compared to 4,914 (40%) cases in men.
This comes despite deaths data nationally showing men die in 52% of cases.
The figures released by HPS also show there are more cases in women than men, despite more deaths and ICU admissions in men.
The report said: "The 65-74 age group had the highest rate of admission into ICU and more males than females had been admitted to ICU for treatment, accounting for 71% of patients."
The demographic most affected by Covid-19 is women aged between 45 and 64.
Among those aged 15-44, more than twice as many women as men have been confirmed as having Covid-19.
There are likely to be a "number" of reasons behind this difference, including the testing of NHS and care home staff who are predominantly female, the report added.
A total of 36 children under the age of five have tested positive for the virus as of May 4, the figures reveal.
PHS has also acknowledged the "wider impact" of Covid-19 on the health service, including attendances at A&E, NHS 24, GP out of hours and admissions into hospital, which are down.
Across Scotland, A&E services would normally see around 25,000 attendances per week but this has decreased rapidly, by 56%, since lockdown began on March 18.
The report said: "This overall reduction has a number of possible causes, such as fewer traffic and workplace-related injuries or reluctance to use A&E services during the lockdown period."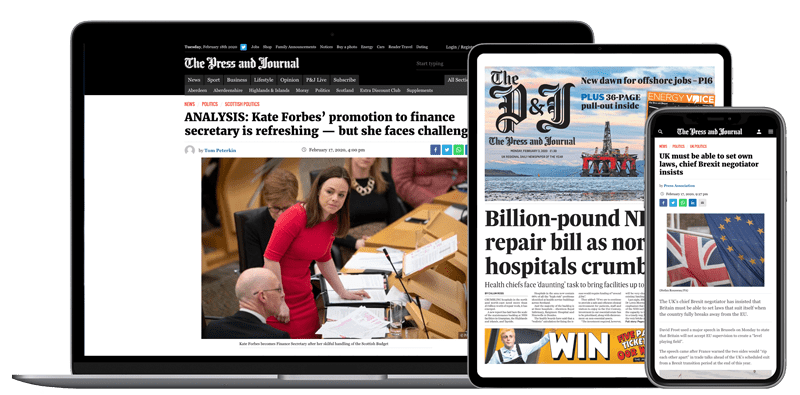 Help support quality local journalism … become a digital subscriber to The Press and Journal
For as little as £5.99 a month you can access all of our content, including Premium articles.
Subscribe