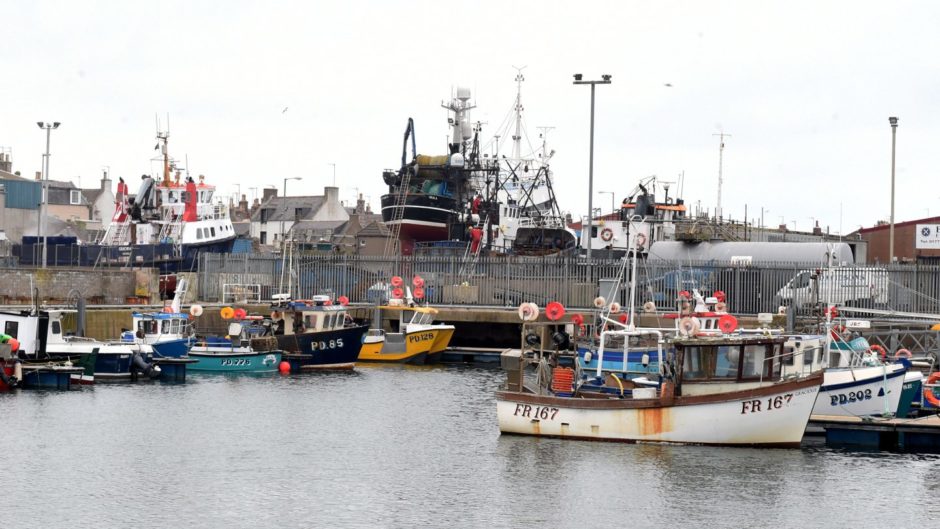 Fears the whitefish fleet is missing out on coronavirus funding have been raised after Fisheries Secretary Fergus Ewing claimed many vessels were not "in immediate need".
Mr Ewing made the claim in a letter to Tory Banff and Buchan MP David Duguid, who is concerned that fishermen operating out of Peterhead, Fraserburgh and Macduff have been forgotten during the crisis.
The shellfish sector, which is mainly based on the west coast, has been given £9.5 million from the £23m Sea Fisheries Invention Funds.
The most recent tranche of Scottish Government funding has been earmarked for 220 vessels in the over 12 metre category landing crab, lobster, scallop and langoustine.
That has led to concerns that boats operating from the north-east catching whitefish like cod, haddock and whiting are being overlooked.
In his letter, Mr Ewing explained the cash had been prioritised for those operations whose markets had "completely collapsed" and were in the greatest need.
Mr Ewing acknowledged the whitefish market had "reduced significantly" but he added: "Many vessels are finding market opportunities, and are not identified as in immediate need. Many businesses are also being innovative and seeking to develop new distribution networks closer to home. Although markets have reduced, the bulk of the whitefish sector is currently operating at this time and actively looking to regulate supply with demand."
I am disappointed with the response from the Cabinet Secretary, as it appears clear there will be no measures specific to our whitefish fleet."

David Duguid, Tory MP
Mr Duguid said: "As welcome as the Covid-19 funding for the fisheries sector has been, the whitefish fleet has missed out.
"There are a lot of fishermen in Peterhead – the largest whitefish port in Europe – and also in Fraserburgh and Macduff who feel that they have been forgotten.
"I am disappointed with the response from the Cabinet Secretary, as it appears clear there will be no measures specific to our whitefish fleet. However, I will continue to engage with the industry and government to make the case for that to happen."
Scottish Fishermen's Federation (SFF) chief executive Elspeth Macdonald said she was in regular contact with government to discuss the impact that Covid-19 is having on the catching sector.
"We met Mr Ewing last week to discuss the ongoing situation, and where vessels and fishing businesses may be suffering hardship, but have not been eligible for the financial support schemes that are currently in place," she said.
"Following on from that, we met yesterday with senior officials in Scottish Government to identify where additional support may be needed to address hardship, and these discussions are continuing."
Mr Ewing said whitefish vessels would be able to access UK Government self-employment payments from June. But he also warned the most recent round of Scottish Government funding to vessels over 12 metres "finalises the relief we can offer" to the sea fishing sectors. But there were other UK and Scottish government business support packages.
The Fisheries Secretary signed off saying: "I understand that this is a worrying period for many and I am sorry that I cannot be more helpful at this time, but please be assured that we are listening carefully to stakeholders to ensure that we fully understand the difficulties encountered by industry."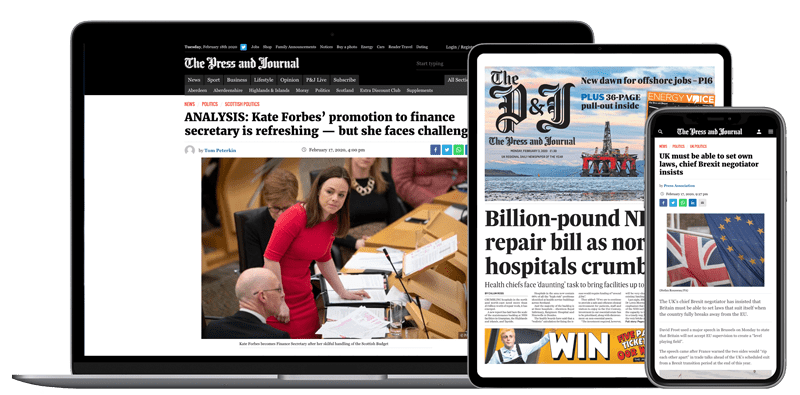 Help support quality local journalism … become a digital subscriber to The Press and Journal
For as little as £5.99 a month you can access all of our content, including Premium articles.
Subscribe