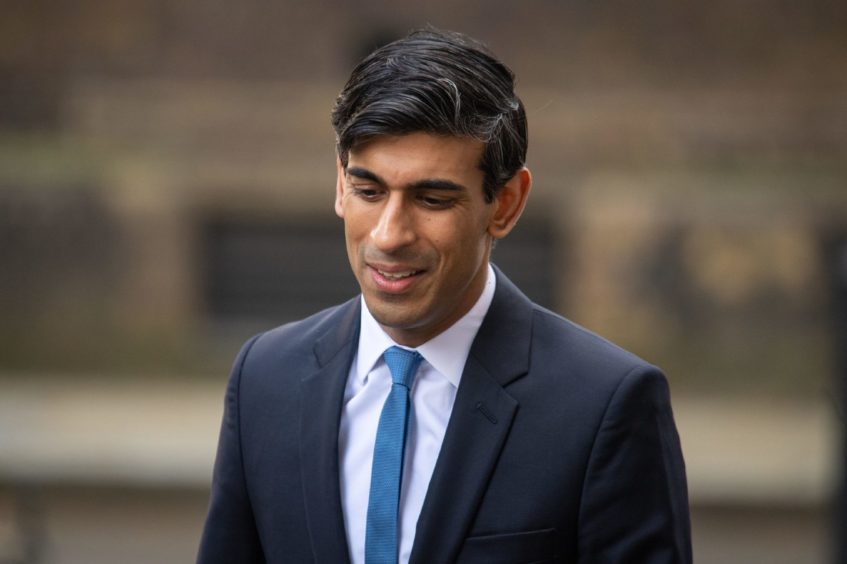 It was not even mentioned in Boris Johnson's much-mocked address to the nation on Sunday evening but the future of the so-called "furlough" scheme cannot have been far from his thinking.
Why else would the prime minister be encouraging droves of employees to return to work, many asked, while at the same time he was continuing to urge them to avoid using public transport and any wider social contact?
The muddled messaging, including a move from the "stay at home" slogan to "stay alert", was viewed by some as a clear attempt by the UK Government to begin its efforts to find a way to cut back its coronavirus job retention initiative, or furlough scheme.
That address from Boris Johnson sounded more like a plan to scale back the furlough scheme than about the health of people in England.

— Cllr Stuart Currie (@cllrStu) May 10, 2020
Boris Johnson: "You should go to work if you can't work from home." This reflects unwillingness to bear continued cost of furlough scheme etc – plenty of workers will be unconvinced it's safe to return.

— George Eaton (@georgeeaton) May 10, 2020
Lots of working people will feel confused and anxious after listening to Boris Johnson.

Govt still hasn't published guidance on how workers will be kept safe. So how can the PM – with 12-hours' notice – tell people to go back to sites and factories?

It's a recipe for chaos.

— Frances O'Grady (@FrancesOGrady) May 10, 2020
Announced on March 20, the initiative aimed to shield the UK economy from devastation during the shutdown caused by the coronavirus pandemic.
In an unprecedented move in Britain, the government effectively stepped in to pay most of the wages of many staff who might otherwise have faced the threat of redundancy because there was no work for them to do during the lockdown.
Close to a quarter of the UK workforce is now having its pay supported by the Treasury as a result, including about 80% in the hospitality sector.
Under the initiative, employers are offered a grant to cover 80% of the salary of an employee who is "furloughed", which means they remain employed but they are not working, up to £2,500 per month.
The scheme came into effect on April 20 but claims could be backdated to March 1.
Having initially been designed to last until the end of May, it was first extended until the end of June, and now UK ministers are reported to be preparing to push back the deadline again, until September, but at a reduced rate of 60% of salaries.
Without another extension, fears had been raised that hundreds of thousands of jobs, even millions, could be lost when the government support ended.
Yesterday I told ITV News that there will be no cliff edge to the Coronavirus Job Retention Scheme.

But as some scenarios show we are potentially spending as much on the furlough scheme as we do on the NHS, I am working out the most effective way to ease people back into work. pic.twitter.com/O3FhqJ0qFM

— Rishi Sunak (@RishiSunak) May 5, 2020
Great to hear Chancellor @RishiSunak give 2.5m hospitality workers reassurance "there will be no cliff edge to furlough scheme, working to figure out most effective way to wind down & ease people back into work in a measured way" and we are working on protocols to keep them safe

— Kate Nicholls (@UKHospKate) May 4, 2020
With almost 6.3 million employees from 800,000 employers being paid under the system, the cost to the public purse is enormous.
About £8 billion had been spent by May 3, but the Office for Budget Responsibility expects that it could reach £39bn, and contribute to a huge rise in government borrowing.
The scheme has, so far, averted an even higher increase in the benefits bill that the Treasury might have faced if the furlough scheme had not been introduced.
Unemployment has risen, and claims for benefits under Universal Credit (UC) have increased to about three-times higher than before the coronavirus crisis.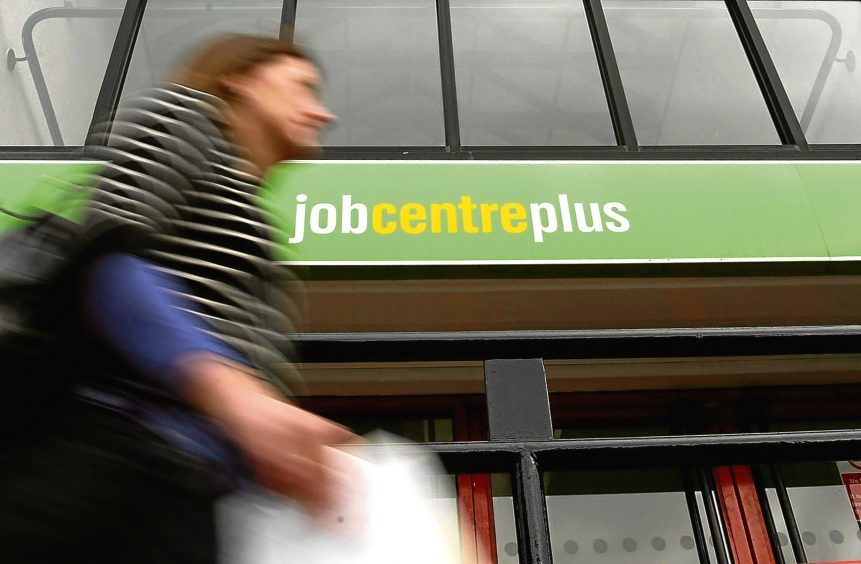 But in a recent article, the Resolution Foundation think tank highlighted how the job retention initiative had been "so important in preventing even faster rises in unemployment, while helping to cushion falls in household incomes", and that it had also allowed "workers to remain connected to their employer, which should support a faster economic recovery as soon as workers can go back to their workplace safely".
However, Chancellor Rishi Sunak was criticised recently amid claims Treasury officials were now keen to "wean" businesses off the furlough, because they risked becoming "addicted".
"Wean" people off support? Stop them becoming "addicted"? What dreadful terms to use against workers who through no fault of their own have been told to stay away from work as #Coronavirus pandemic hits, they still have bills to pay, food to buy etc 😡 https://t.co/TADZIcYVqE

— 🌈 Angela Rayner 🌈 (@AngelaRayner) May 6, 2020
Mr Johnson's speech and message shift on Sunday was viewed by some as the next stage in that process, but it is not expected to be straight-forward.
Moving away from the support scheme was described by Paul Johnson, director of the Institute for Fiscal Studies, as the "biggest immediate conundrum" facing the UK Government, due to it having "turned out to be much bigger and more expensive than originally expected".
Writing in The Times on Monday, he said: "The scheme was deliberately introduced quickly as a simple and rather blunt instrument. It is likely to have to get a whole lot more complex.
"As this crisis goes on it will probably need to start differentiating by sector.
"There may need to be some elements of risk-sharing for some sectors, in which accepting payments will require some matched funding from the businesses concerned either now or in the future."
The situation could become even more complex as England eases lockdown-related restrictions more quickly than Scotland and the other devolved nations.
The job retention scheme has been estimated to have helped prevent 374,000 redundancies in Scotland, according to a survey for the Chartered Institute of Personnel and Development (CIPD).
But it is UK Government funded, and the Scottish Government might not have sufficient borrowing powers to continue it alone.
"There are a couple of problems with it," said Mairi Spowage, deputy director of Strathclyde University's Fraser of Allander Institute.
"Obviously, yes, there is the money – so how could they (the Scottish Government) afford to keep the scheme going and essentially fund it from their own budget?
"It would be very difficult for them to do that, given the flexibilities, or lack of, that they have within the fiscal framework.
"But there is also a really big administrative problem.
"They would have to have the agreement of the UK Government to keep it going as well, because this is being done through HMRC.
"Therefore if they wish to keep it going longer, there are practical arrangements that would have to be worked out as well, which might sound like a minor thing, but as we've seen with the implementation of the devolution of income tax, it isn't a minor thing.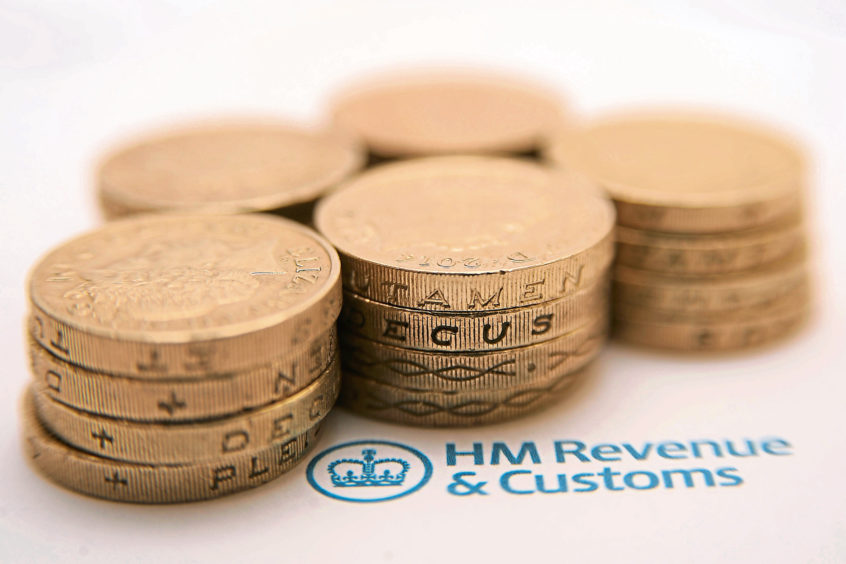 "It's another issue they would have to overcome to implement it differently in Scotland from the rest of the UK."
With the prospect of a constitutional clash potentially looming, First Minister Nicola Sturgeon was asked by The Courier about the future of the furlough scheme at her daily coronavirus briefing on Monday.
She said: "We want the financial arrangements to be in place for as long as is necessary, not just in Scotland but across the UK.
"I think there is a recognition on the part of the Treasury that we shouldn't have cliff-edges on that, and if we have different parts of the UK on slightly different timelines, then the schemes have to recognise that as well.
"I suppose the one thing I would say here, though, is that I don't think anyone is anticipating or, certainly not from my perspective, wanting it to be the case that businesses are closed in Scotland for a lot longer than they are in other parts of the UK.
"We are hopefully going to keep any time differences like that to a minimum. It has got to be driven by the evidence, but I certainly hope we're not talking about months of a difference here, these are likely to quite fine margins, and relatively in the scheme of things, small differences."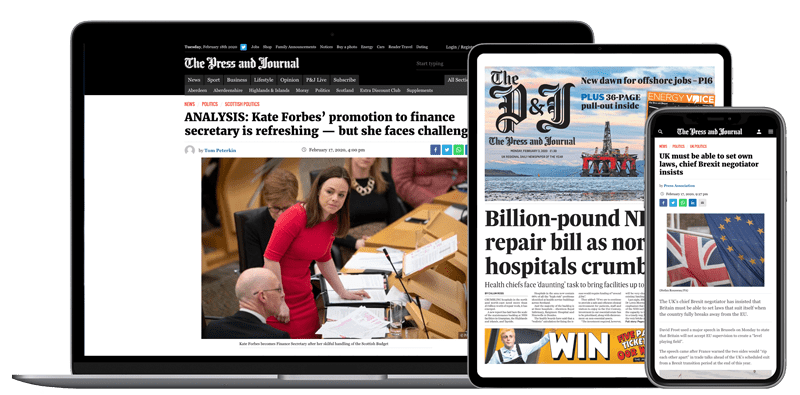 Help support quality local journalism … become a digital subscriber to The Press and Journal
For as little as £5.99 a month you can access all of our content, including Premium articles.
Subscribe