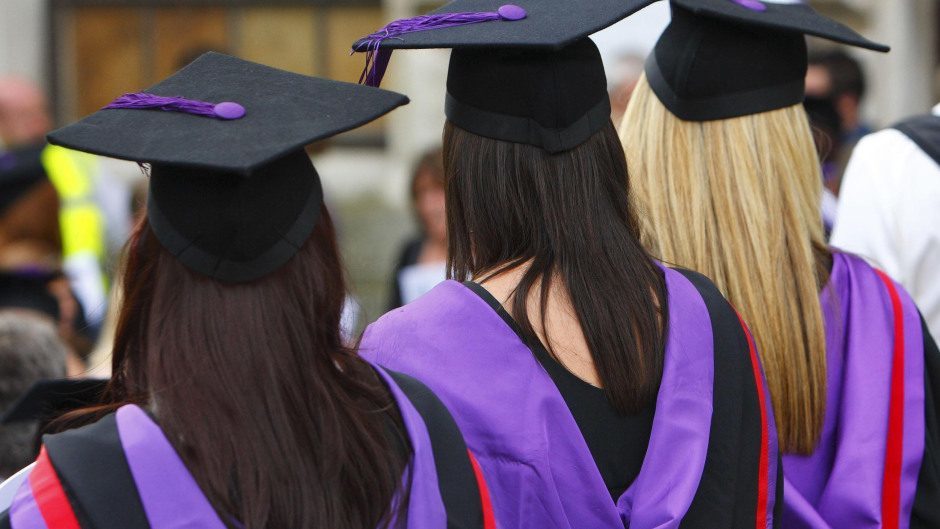 The Scottish Government could end free university tuition for EU students to try to help historic institutions survive the pandemic.
Higher Education Minister Richard Lochhead admitted there was an "option" of using the near-£100 million cost of the scheme to help plug a huge financial shortfall in the sector.
Universities in Scotland fear the impact of the coronavirus outbreak could leave them facing a funding gap of between £380m and £651m.
About 16% of university income in Scotland comes from fees paid by non-EU students, but that is expected to be slashed as a result of travel restrictions imposed during the pandemic, and the value of research grants is also due to plummet.
EU students are currently entitled to the same free university tuition as Scots, but those from other parts of the UK are charged up to £9,250 in fees.
Labour's Iain Gray questioned the future of the policy at a virtual meeting of Holyrood's education committee on Wednesday.
Mr Lochhead said: "We have not taken a decision yet as to whether to fund, for the year 21/22, EU fees.
"As we know in Scotland we want to be seen as an outward-looking country, part of Europe, and we want the European experience in our campuses, which benefits our own students as well as our ties with other countries.
"But clearly we have postponed taking a decision on that because we are looking at what the impact of Covid-19 is in the round, and also if we're not, for instance, going to have an extension of the transition period in the current UK view of those Brexit negotiations.
"So that is an option. Iain Gray has highlighted what is an option. We could take a decision that the £97m it is estimated to cost us in terms of funding EU students, part of that or all of that, whatever is decided, could be made available for the purposes of further and higher education."
Mr Lochhead also used his evidence to the committee to issue a fresh call for action from the UK Government to help secure the future of Scottish universities.
He said: "While we in Scotland will pull together the support resources we have at our disposal, considerable fiscal intervention by the UK Government is now urgently required.
"The sector has issued an SOS. If assistance from the UK Government is not forthcoming soon, then the very sectors that we will rely on to get us through this pandemic, and to support the country's recovery, will be severely weakened and diminished."
The committee was told by Mr Lochhead that the government was "not detecting a lot of demand for repeat years at the moment", when asked about the process for students wishing to sit this academic year again.
The SNP minister also said he was confident that most institutions would start their next academic year on time in the autumn, although "some will take decisions to stagger particular courses, or they may amend their starting time for the new term by a few weeks here and there".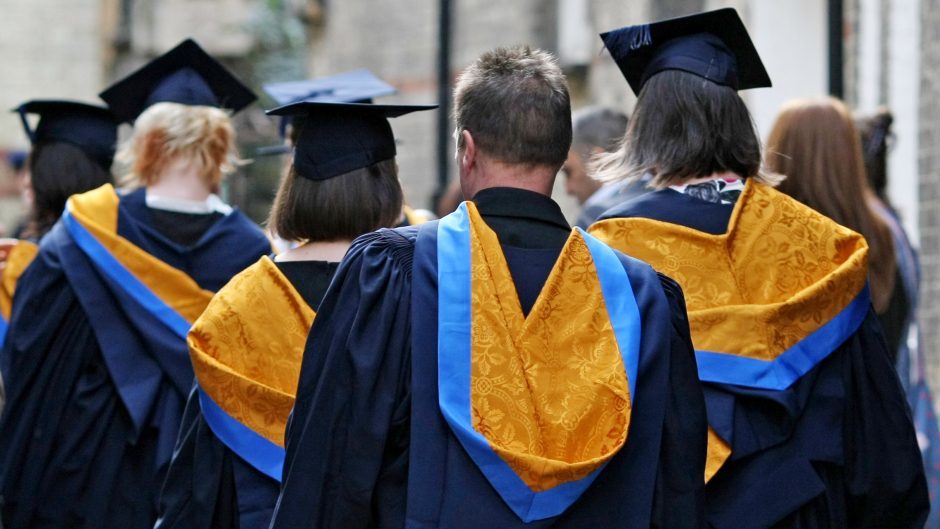 Meanwhile, MSPs questioned the minister on financial support for struggling students.
Mr Lochhead suggested that more alumni could be asked to put their hands in their pockets to help their successors.
"I'm aware universities are getting some help from alumni. This is being put into hardship funds," he said.
"It's very important to just bear in mind that hardship funds are playing a big role just now in helping students facing hardship.
"It's a bit more challenging at times for colleges, but the universities do have some funding of their own that they use for hardship funds, and that has come from alumni.
"And I think there is a lot more they can do. I think they can reach alumni around the world, of which there are hundreds of thousands, and ask them to help their universities in their time of need.
"So I think there is more scope there, especially for hardship funds."
SNP MSP Alex Neil suggested that Mr Lochhead and First Minister Nicola Sturgeon write to the 100 richest Scots and ask them to pledge £1 million each to hardship funds.
Mr Lochhead said: "That's a good idea, and let me reflect on that. I don't want to speak for the first minister on approaching the 100 most richest Scots."
Speaking after the meeting, Mr Gray criticised the minister's remarks.
"Sending out this SOS shows that the Scottish Government is not waving but drowning, when it comes to helping our universities through this crisis.
"Higher education is devolved, yet the minister had no plan beyond begging letters to UK ministers and rich alumni."
Jamie Greene, Scottish Conservative education spokesman, said: "The minister's enthusiasm for writing letters asking for donations to universities reveals the SNP's total lack of understanding regarding the funding crisis faced by the university sector."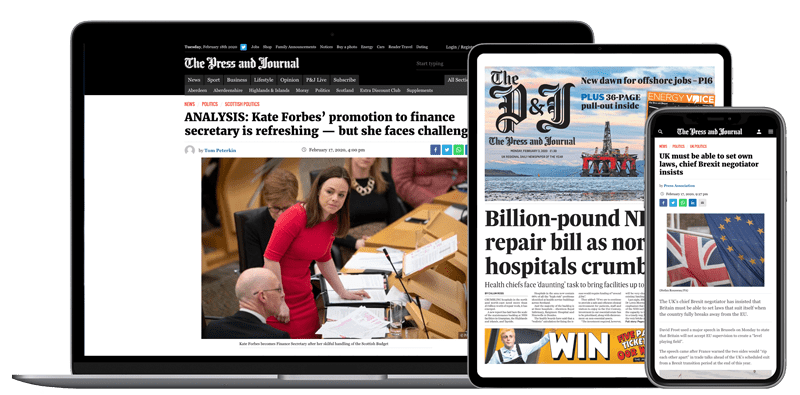 Help support quality local journalism … become a digital subscriber to The Press and Journal
For as little as £5.99 a month you can access all of our content, including Premium articles.
Subscribe