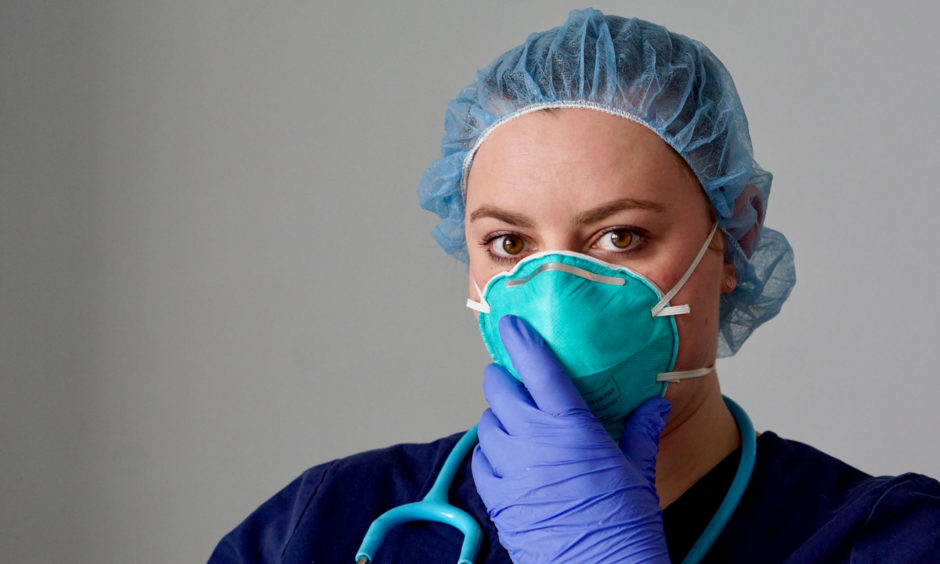 Face masks for frontline workers in Scotland will now be provided by face size rather than gender, the health secretary has said.
Jeane Freeman was responding to last week's health and sport committee meeting in writing, after being asked what was being done to help women workers who were having to use masks "designed for male use".
It comes after unions warned female members of staff were having to use male-designed PPE which was "badly-fitting" and uncomfortable due to the adjustments which have to be made to make fit.
Written response
Health secretary Jeane Freeman was questioned last week by the health and sport committee on the government's Covid-19 response.
She had, during the course of the committee questioning, said she had raised concerns regarding female staff wearing male equipment.
It has also been confirmed PPE is costing NHS Scotland more than £3.2 million on average as the pandemic continues.
Ms Freeman responded in writing on Wednesday night to questions raised by the committee, including what steps were being taken to address the issue.
The SNP member for Carrick, Cumnock and Doon Valley said a varied range of mask suppliers were being used for Scottish NHS workers, which can be used by people of most types of face size.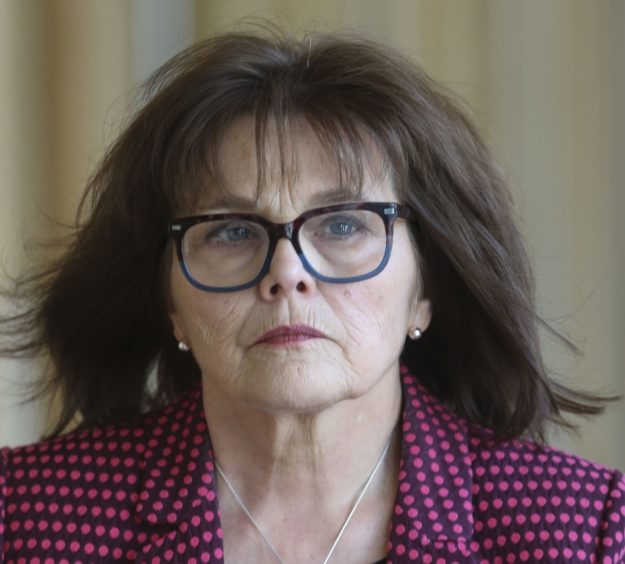 She said: "Rather than being designed for specific genders, there are some masks better suited to larger faces and some masks that are better suited to smaller faces.
"NHS National Services Scotland (NSS) has been working hard to secure a reliable range and supply of FFP masks for frontline staff that suit a range of face sizes.
"It is using a selection of suppliers and currently has a mix of seven known and trusted FFP mask products, with strong face-fit pass rates, that are being distributed to healthcare staff.
"This supply of a broader range of masks that suit a broader range of faces has helped to ease the face-fit testing process on the front line and address the issue for those with smaller faces who have found it difficult to find a mask that fits to the required standard.
"In addition to this, the National Manufacturing Institute Scotland (NMIS) is now working with NHS NSS on using research and innovation to make long-term improvements to the FFP mask design and manufacturing process.
"Samples of masks that have a good face-fit pass rate have been passed on to NMIS, who are using scanning and digital fitting methods to quantify what defines a "good face-fit" for a range of face sizes, large and small.
"This innovative work is ongoing and will complement the established face-fit testing process."
Covid 19 no longer a high-consequence infectious disease
Ms Freeman further confirmed Scotland, like the rest of the UK, had downgraded Covid-19 from a high-consequence infectious disease (HCID) in March.
The virus is now classed as a respiratory one and is not classified as "anything other than a notifiable infectious disease."