The latest figures from the Scottish Government shows only two new confirmed cases of coronavirus across the Highlands, islands and Grampian in the past 24 hours.
The increase is the smallest in the north and north-east of Scotland since lockdown measures were introduced.
The new cases, which were both recorded in Grampian, takes the north-east's total to 1,218.
The total in the Highlands remains at 334, with Shetland, Orkney and the Western Isles remain on 54, seven and six respectively.
There are 84 people with coronavirus being treated in Scottish hospitals. Six people remain in intensive care in Grampian.
A total of 14,856 have tested positive for Covid-19 in Scotland with 2,221 dying from the virus.
As of 2pm today 95,173 people in Scotland have been tested for #coronavirus

80,317 confirmed negative
14,856 positive

2,221 patients who tested positive have sadly died.

Latest update ➡️ https://t.co/bZPbrCoQux
Health advice ➡️ https://t.co/l7rqArB6Qu#COVIDー19 pic.twitter.com/rrSBAM7eRQ

— Scottish Government (@scotgov) May 21, 2020
Road to recovery
Today Nicola Sturgeon announced that the Scottish Government would lift some restrictions, entering phase one of the "high level" route map on May 28.
She said: "Today we are setting out the phases in which we will aim to ease lockdown and reduce the impact on all of us – individuals, families, communities and businesses.
"The steps we will take are by necessity gradual and incremental – and they must also be matched with rigorous, ongoing monitoring of the virus.
"There is no completely risk-free way of lifting lockdown. But we must mitigate the risks as much as we can and we must not at any stage act rashly or recklessly."
Easing the lockdown restrictions will allow more outdoor activity, letting people sit in parks with people from one other household while observing social distancing.
Golf, tennis, bowls, fishing and other non-contact outdoor activities will be able to resume, along with allowing people to travel a short distance to take part in recreation.
Education
CORONAVIRUS LIVE: Schools across Scotland to re-open from August 11 with 'blended' teaching model
Teachers, staff and pupils will return to the classroom as it was announced that all schools in Scotland will reopen from August 11.
The First Minister told MSPs that children will return to a "blended model of part-time in-school and part-time at-home learning".
Teachers and other school staff will return during June to prepare classrooms for the new term.
During June and over the summer, an increased number of children will have access to critical childcare and the Scottish Government will provide "transition support for children going into primary one or moving from primary seven to secondary school".
She added: "To reflect the fact that children will still be doing part of their learning at home, we are going to invest a further £30 million to provide laptops for disadvantaged children and young people to study online."
Follow below for the key coronavirus updates: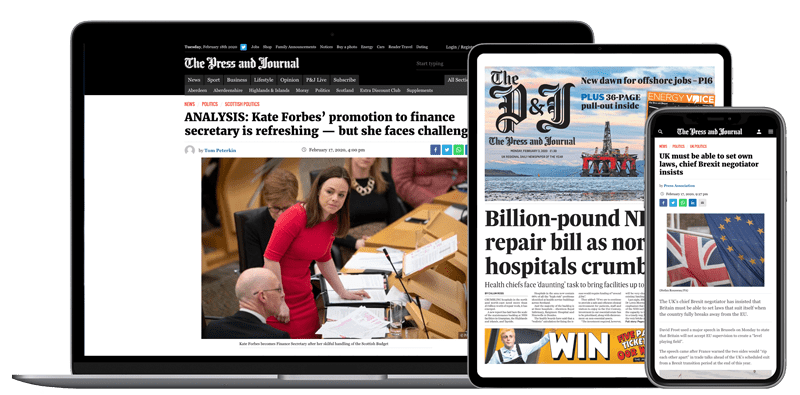 Help support quality local journalism … become a digital subscriber to The Press and Journal
For as little as £5.99 a month you can access all of our content, including Premium articles.
Subscribe