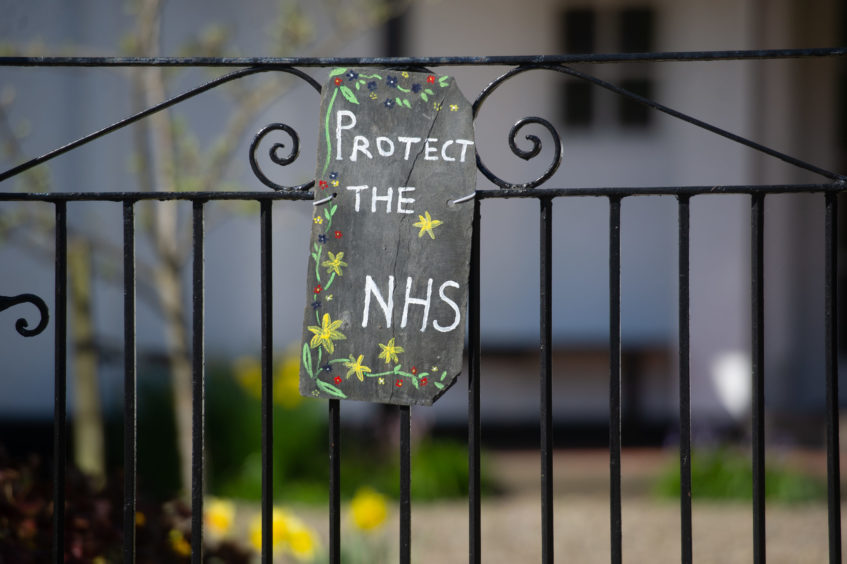 Scottish doctors have warned of a risk to patient safety should practices have to close as a result of Trace and Protect, calling on the Scottish Government for immediate guidance.
As of Thursday Scotland moved to the trace and isolate model in the battle against Covid-19, where patients diagnosed positive for the virus have to inform a team of "tracers" who they have been in contact with.
The team of tracers then contacts those identified, warning them they have come "into contact" with the disease.
Those identified will then have to isolate at home for a minimum of a fortnight, leading to fears from some top health professionals surgeries could be forced to close due to staff shortages.
Doctors and nurses expect to come into contact with the virus and wear protective personal equipment (PPE), but professionals have raised concerns there is no "clear guidance" from the government as to what would be considered enough for them to be shielded from it.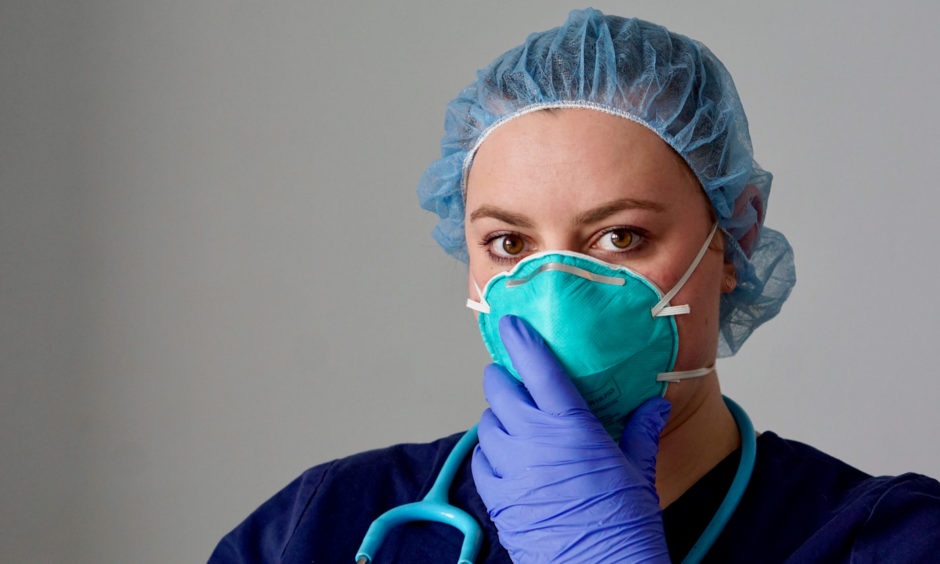 GPs across the country currently cover themselves in gowns, face masks and gloves, but are unsure whether this would be enough for them to not be considered a "contact" in the opinion of the tracer team.
If it is decided they have had "contact" with the positive patient, they would be forced to isolate, as would all staff who have come within two metres of the positive case.
The knock-on effect, warned the BMA Scotland, is surgeries having to close.
Giving doctors and health staff guidance on what and how they could be exempt from having to isolate as a "contact" would help prevent this, GPs say.
Dr Emma Fardon, a GP in Dundee, said: "We have not been given guidance about whether GPs would be considered a contact of a patient who has been confirmed as a positive Covid-19 if seen in the surgery for more than 15 minutes, if the GP was wearing basic PPE (face mask, gloves and apron)
"We discussed this as a group on the day Test and Protect launched, but we have not been given any specific guidance."
BMA calls for answers
Dr Patricia Moultrie, deputy chair of the BMA Scotland GP committee, said: "We have raised with the Scottish Government the pressing need to be clear about what will be considered a 'contact' when it comes to GPs and practice staff.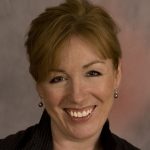 "In particular, we need to know how the wearing of PPE is factored into the definition of a contact requiring isolation.
"While the system does need to work effectively to protect the public, there are also clearly risks to patients if GP surgeries face staff shortages or are forced to close because doctors and staff have had to self-isolate.
"GPs across Scotland remain at the forefront of the battle against Covid-19, and we will be looking for clear guidance as to how they can continue to serve the people of Scotland, while staying safe."
Response
Chief medical officer Dr Gregor Smith said: "There are certain, more complex scenarios that we would want to asses on an individual basis and that might be one which involves a health care setting such as a GP practice or some other kind of worker setting.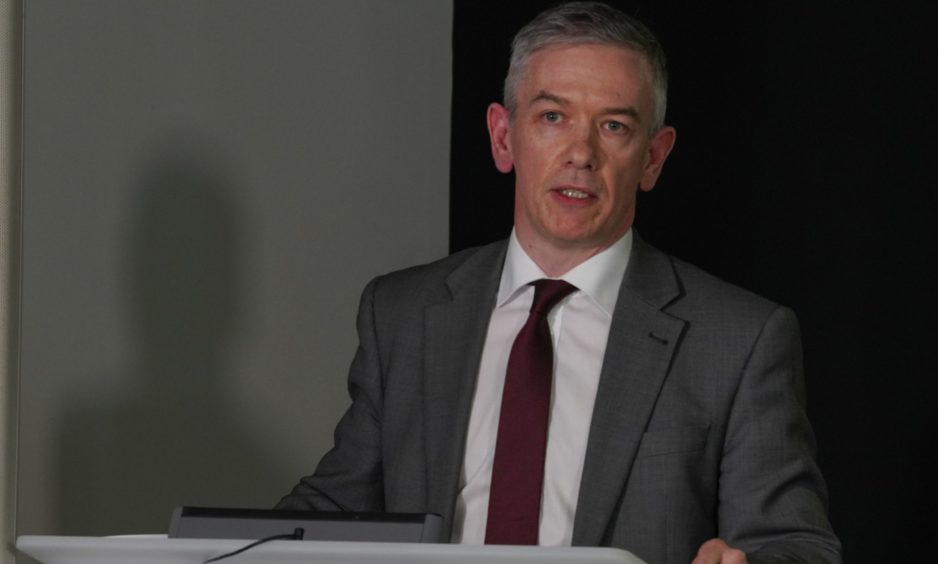 "The contact tracing process would take acknowledgement of that and what type of protection equipment was being worn.
"There is very firm guidance the cabinet secretary will touch upon about what should be worn in that scenario.
"All that will be considered as part of that judgement being made as to what advice is being given to each one of those contacts."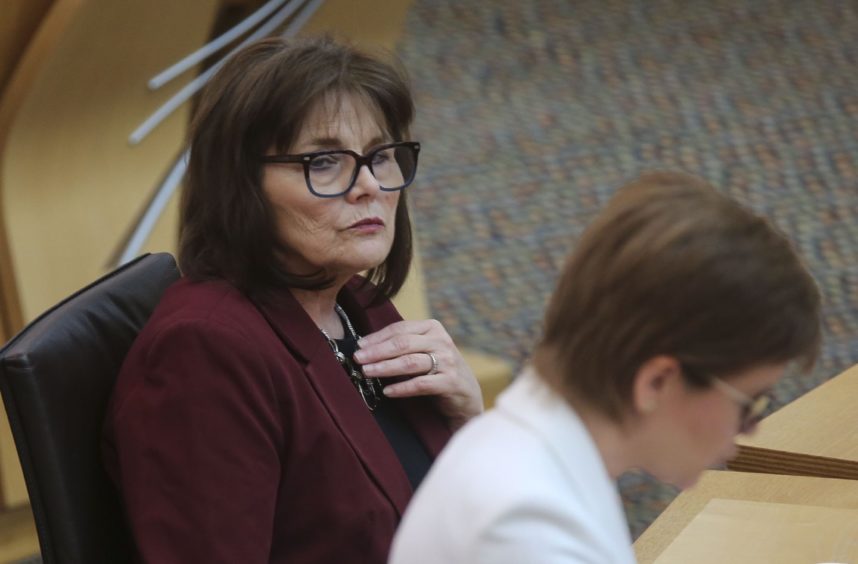 Health secretary Jeane Freeman said: "As the CMO said, there is really clear guidance on the type of PPE that should be worn in a range of different clinical scenarios and we would expect that to be followed as it is just now.
"We already provide PPE to GP practices and community health services and we will continue to do that and make sure they have the PPE they need in order to protect staff and patients."
It is unclear whether doctors, nurses, carers or those who test patients found to be positive with Covid-19 will be identified as a "contact" by the tracing team and have to commit to 14 days' isolation.
When asked if anyone would be made exempt from being identified as a contact by the tracing team, the first minister said she "did not understand the question".
The Courier was not given the opportunity to follow up after the Scottish Government had given its answer.