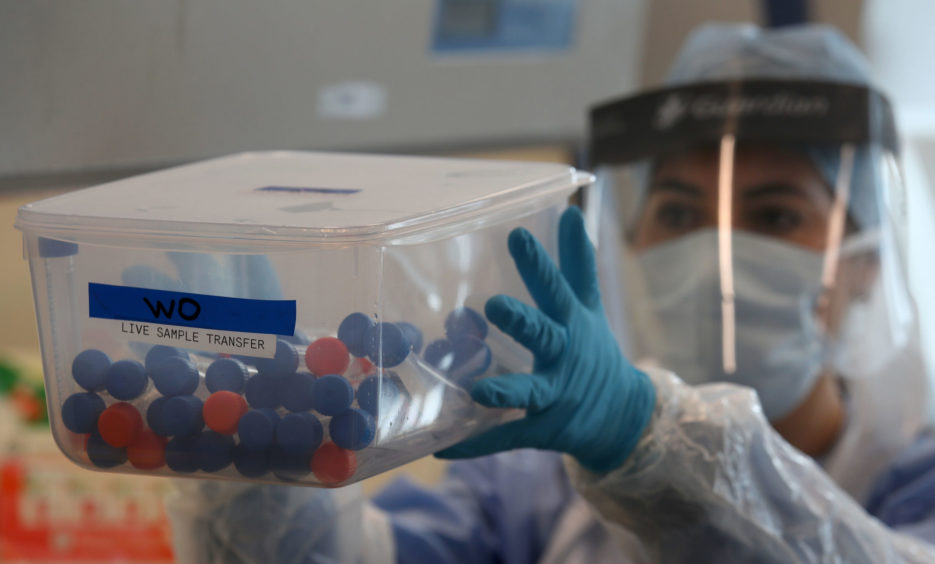 Nicola Sturgeon has insisted she is "confident" health teams have the resources they need to carry out her test and protect strategy following concerns about the Western Isles and other areas.
Comhairle nan Eilean Siar leader Roddie Mackay said he is "not convinced" NHS Western Isles has the capacity to implement measures in line with Scottish government guidance and called for urgent reassurance from health bosses.
Under the system, people need to isolate in their own home as soon as they have symptoms and, if they have a positive test result, will be asked to provide details of all recent close contacts to NHS tracers.
Mr Mackay said: "I want to ensure that people in the Western Isles are treated at least the same as people in the rest of Scotland, otherwise we are effectively being discriminated against.
"Our communities, which have been magnificent during this pandemic, deserve no less. Anything else means we are being treated as second-class citizens in our own country."
The first minister was challenged on the subject during her daily briefing in Edinburgh but said she was confident the required capacity is already in place across all 14 Scottish health boards.
Scotland's national clinical director, Jason Leitch, said his team had been in touch with NHS Western Isles and the director of public health had been "completely reassuring" that test and protect is "intact… and ready".
"They haven't had a case since the middle of April so there hasn't been a positive case in the Western Isles for over five weeks," he said.
"But that does not guarantee they won't get one, so therefore test and protect is up and ready to go in the Western Isles."
NHS Western Isles said it continues to use local arrangements to test a "wide variety of individuals". However, it does not currently have access to the national testing service.
Director of public health Dr Maggie Watts said: "On the mainland, there are both regional testing centres and local mobile testing units in place for the wider testing of anyone with symptoms over the age of five.
"We are working hard to arrange access to the national testing service, which will be communicated out to our communities very shortly."
She added: "NHS Western Isles already has arrangements in place to commence contact tracing with the next confirmed case of Covid-19 in the Western Isles."
Concerns have also been raised about NHS Tayside after health bosses were forced into a last-minute scramble to redeploy staff by Health Secretary Jeane Freeman because it had less than half the workers needed to effectively implement the policy.
A report published ahead of NHS Tayside's monthly board meeting on Thursday stated the number of confirmed cases in the region "outstrips the number of trained staff available to conduct comprehensive contact tracing".
One of the test and protect plan's seven objectives – to grow and strengthen capacity in local contact tracing teams – was marked red, reflecting concerns it may not be met.
A total of 73 members of the NHS Tayside team have been identified but total demand was likely to be at least 156 full-time workers, according to the report.
The figure for current recruitment was described as the "latest number" by chief executive Grant Archibald during Thursday's meeting.
But Ms Sturgeon claimed reports of NHS Tayside having less than half the required capacity was based on out-of-date analysis, despite referencing the same figure later on.
She said: "As I understand it, the claim around NHS Tayside having half of the capacity they need is based on an analysis that is now two weeks old.
"NHS Tayside have more than 70 contact tracers in place. We have a pool, as of now, of more than 2,000 across the country.
"We are confident that health boards have what they need given the demand we assess will be on test and protect in the next period.
"But any health board who had a greater demand would have the ability to call on resources from other health boards as well – and we are building a national capacity help with that."
Dr Drew Walker, director of public heath at NHS Tayside, said the health board used predictive modelling and is confident the necessary workforce is in place.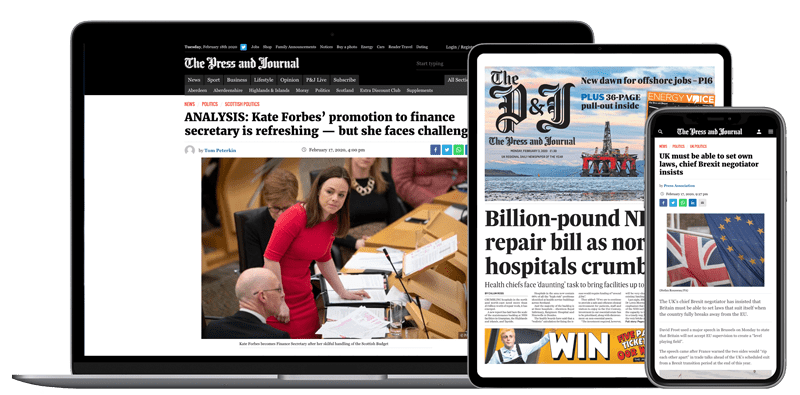 Help support quality local journalism … become a digital subscriber to The Press and Journal
For as little as £5.99 a month you can access all of our content, including Premium articles.
Subscribe