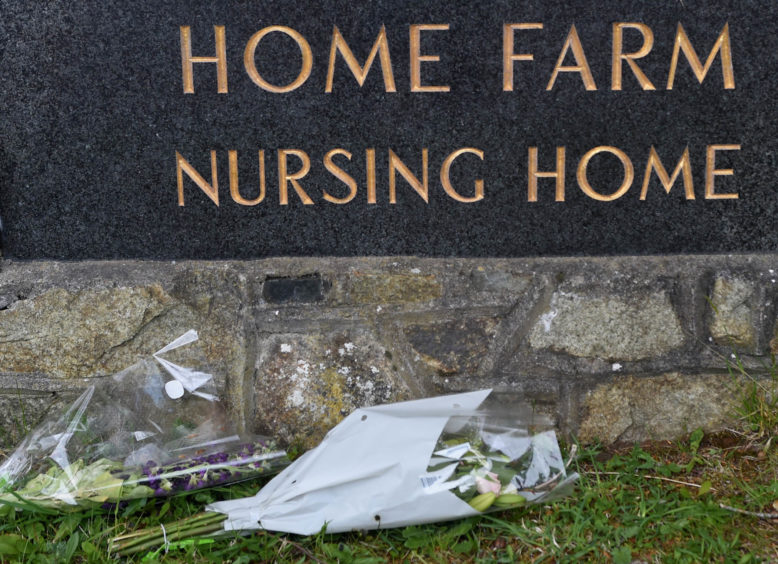 Care home inspections in Scotland plummeted by a third in the years leading up the coronavirus pandemic.
Official figures show the number of check visits by the Care Inspectorate dropped dramatically in each year between 2014/15 and 2019/20.
The total fell from 1,676 to 1,129 in the period, in part due to a huge reduction in the number of "return inspections", which plunged from 471 to just 84 last year.
Lewis Macdonald, convener of Holyrood's health committee, described the figures as "startling" and questioned the performance of the Dundee-based Care Inspectorate during the coronavirus crisis.
However, the regulator said its inspection programme reflected the way it had "refined its model of scrutiny" in recent years.
Donald Macaskill, chief executive of sector body Scottish Care, also defended the inspectorate, pointing to a decision to focus resources on more poorly performing facilities, as well as an overall reduction in the number of care homes in Scotland.
The pandemic has had a catastrophic impact on care homes, accounting for 1,934 deaths out of a total of 4,155 in Scotland, including 10 at the Home Farm facility on Skye.
The inspection data was revealed by Health Secretary Jeane Freeman in response to a written parliamentary question tabled by Mr Macdonald.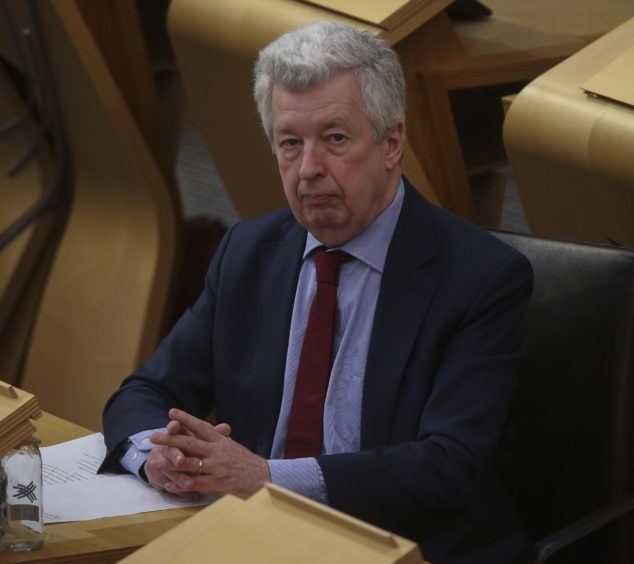 The north-east Labour MSP said: "The overall picture of declining numbers of inspections is really quite startling. Fundamentally, it's a choice of where you put your resources.
"The fact the total number of inspections has gone down year on year, and is now two thirds of what it was five years ago, is pretty telling and pretty concerning.
"The real question, I suppose, to which we don't yet have any evidence of the answer, is whether care homes which were struggling in general to maintain standards were also the ones which were the least able to cope with the arrival of the pandemic.
"Now we don't know that yet. There is the suspicion that that might be the case, and that is one of the reasons why I'm pursuing issues around inspections and standards."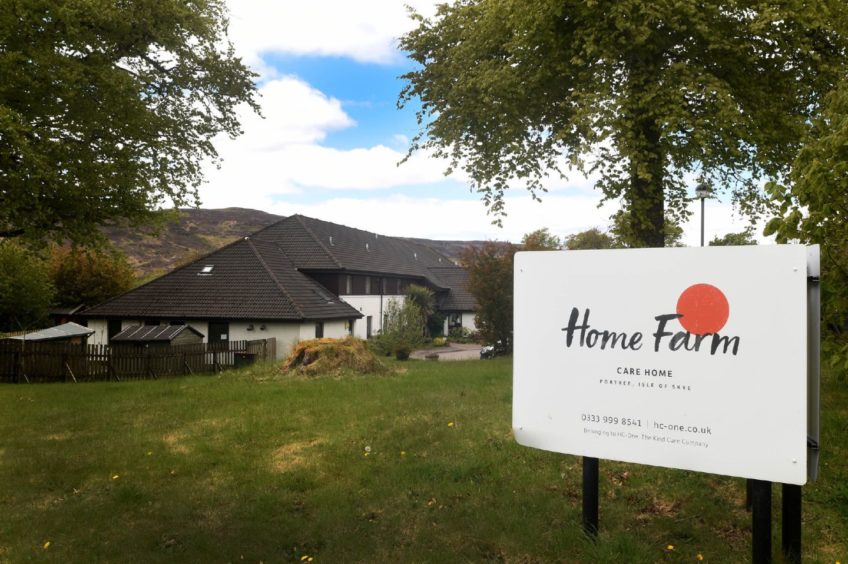 Mr Macdonald also suggested that the death rate at care homes would lead to consideration of the performance of the Care Inspectorate.
"It certainly has raised questions in many people's minds about what its function is, if it is not to keep people safe when they are in care," he said.
"And if that is its function, then there is obviously a question as to whether it has delivered on its responsibilities in these circumstances.
"They are not responsible for public health, they are not responsible for infection control, but they are responsible for ensuring that care homes are well equipped and are prepared for whatever might arise."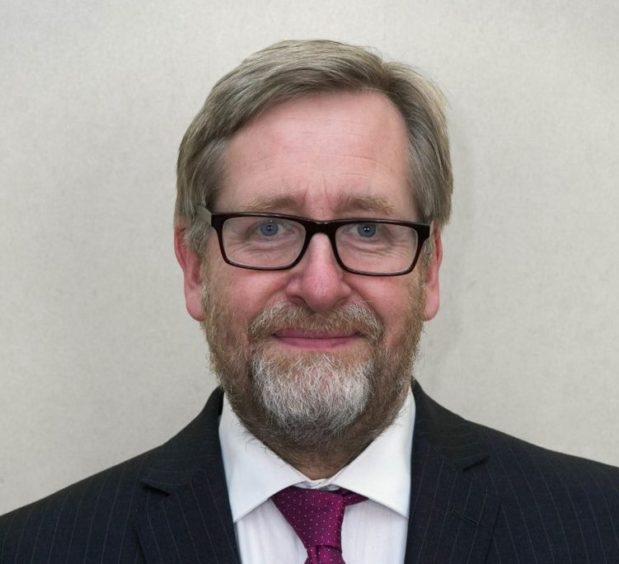 Mr Macaskill, from Scottish Care, suggested the figures were a positive reflection on the Care Inspectorate, however.
"Return inspections are only required if there is a recommendation for action so the reduction illustrates improved quality – indeed 80% of care homes are in the top grades," he said
"I do not see the trend as a cause of concern – in fact, a sign that the assurance work of the Care Inspectorate is showing increased quality and performance."
The Care Inspectorate regulates almost 13,000 services, including childminders, care homes, care at home, daycare of children, and housing support, as well as adoption and fostering services, secure care, school accommodation, nurse agencies, and offender accommodation.
Grant funding is the largest part of its budget, and it has remained relatively flat at about £22m in each of the last five years, representing a real terms cut of close to 10% over the period, after accounting for inflation.
Since August last year, three care homes for adults have been evaluated by inspectors as "unsatisfactory" under the category that judges the team of staff, while 13 were rated "weak".
A spokeswoman for the Care Inspectorate said: "We carry out regular, unannounced inspections of every care home in Scotland.
"We do not hesitate to take robust action where required and we work closely with services and support them to improve.
"Our focus is and always has been the safety and wellbeing of people, and inspection is just one element of the rigorous scrutiny work we carry out.
"Over time, the Care Inspectorate has refined its model of scrutiny to one that includes greater focus on improvement support work with services and our inspections programme reflects this.
"The Care Inspectorate has been working closely with local health and social care partnerships, directors of public health, local infection prevention and control teams, and other clinical specialists to provide an enhanced system of assurance around each care home in Scotland during the pandemic, as requested by Scottish Government.
"We are also meeting a new duty placed on us by recent legislation to report to the Scottish Parliament key findings from inspections carried out in the past 14 days.
"This report is laid fortnightly in parliament and contains outline findings from inspections."
A Scottish Government spokesperson said: "The safety, protection and wellbeing of residents and staff in our care home sector is an absolute priority. We expect the highest standards in our care homes and it is the role of the Care Inspectorate to carry out the scrutiny and improvement of the care home sector in Scotland.
"Unannounced inspections are just one of the many ways that the Care Inspectorate supports care homes to ensure the safety and wellbeing of residents, along with a greater focus on improvement support in recent years – an approach that has proved successful in the health service.
"In addition, during the coronavirus pandemic, the Scottish Government have introduced new legislation that ensures the swiftest intervention if care home residents are being put at serious risk and we have equipped the Care Inspectorate for an enhanced role of assurance, including new duties on reporting.
"The Cabinet Secretary meets with the Care Inspectorate regularly to discuss these inspections and any support and improvement needed as a result of the findings."