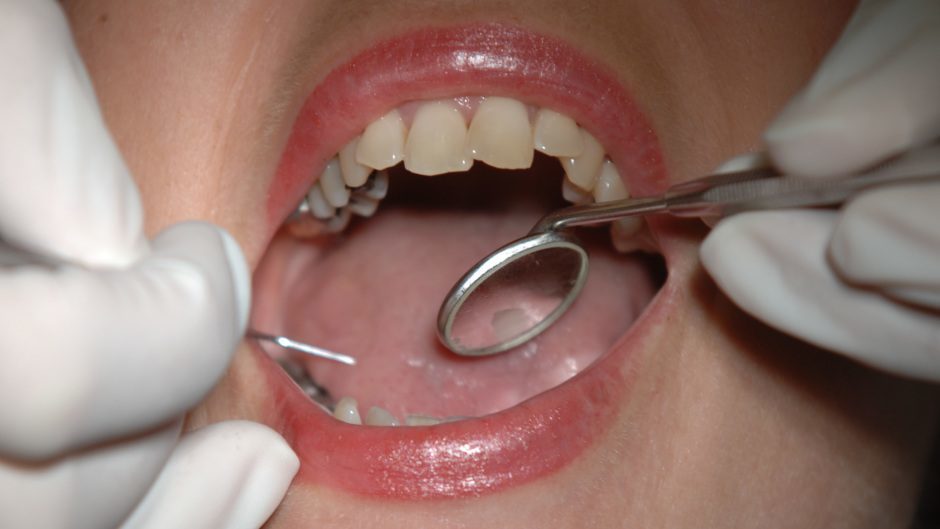 Religious leaders are rejoicing the earlier than expected return of congregational worship but dentists have been left with little to chew on as the phase three coronavirus roll-back leaves them still unable to offer "routine" services.
Ministers will see their flocks return and mosques and synagogues will welcome worshippers for the first time in four months — albeit in a quieter manner than before, due to restrictions on hymns and chanting.
Scotland's dentists have called for clearer communication from the government on the types of procedures they will be able to carry out and the services they will be able to provide.
Treatment using aerosol — which includes high-speed drills used for fillings — will not be able to take place meaning "routine dentistry" will not be available, despite a change in opening legislation.
The Scottish Government has a responsibility to manage patient expectations — yes, we are moving to the next phase of reopening, but very little will change in terms of the treatments we can offer to our patients."

David McColl, chair of the Scottish Dental Practice Committee
From Wednesday of next week, pubs and restaurants will be able to open, alongside hairdressers, hotels.
Two days before that, non-essential shops in centres and organised sport for under-18s can resume.
Shops, public transport, barbers and hair salons will now be exempt from the two-metre social distancing measure.
Fears dentists could go bust
Dentists are only being provided PPE from NHS Scotland to cover 10 patients per day, with professionals warning they are still to be told if they will be funded if they provide their own.
One dentist said they were still awaiting guidance on whether they can use other tools like the three-in-one air syringe, without which even basic checkups become "near impossible".
Because what treatment can be offered will take twice as long in most cases, fewer patients will be able to be seen, as a result impacting the amount of funding overall a practice can receive.
David McColl, chair of the Scottish Dental Practice Committee, said: "The Scottish Government has a responsibility to manage patient expectations. Yes, we are moving to the next phase of reopening, but very little will change in terms of the treatments we can offer to our patients.
"Routine dentistry has not returned, and this fact needs to be clearly communicated. Dentists now face a vast backlog of dental treatment and it will be some time before we return to anything resembling business as usual.
"Ministers now need to provide appropriate financial support to ensure the sustainability of NHS dentistry.
"We need the government to engage more regularly and effectively with the profession and the public as we continue to navigate our way through these difficult times."
Religious groups welcome return of congregations
Rev Dr George Whyte, principal clerk of the Church of Scotland, said: "We welcome the news that worship services will be able to resume on a limited basis after being required to close our buildings earlier in the year due to the COVID-19 emergency. We have been grateful to the Scottish Government for the way in which they have listened to our concerns and worked with us to get to this stage.
"Ahead of today's announcement, we have prepared guidance to help ministers and congregations as they consider if they should open their church building at this point. As we continue to live with the threat of coronavirus, ministers and congregations must consider carefully whether or not they should return to the church building in these early phases, depending on their own circumstances and the nature of their church.
"Our guidance is designed to support those who will need to implement the changes and restrictions which will need to be put in place so that congregational worship, funerals and weddings can safely take place.
"Parishioners and ministers in high-risk groups may be at particular risk from infection and many will prefer to continue with online worship options at this stage. Others will know that with physical distancing and a cap on numbers that there simply will not be room for all those who might wish to attend Sunday worship.
"However, we recognise that for many the buildings themselves are an important sacred space and the opportunity to return to their place of worship, even on a limited basis, will bring spiritual and mental-health benefits."
Omar Afzal, head of mosques and communities for the Muslim Council of Scotland, said the safety of the congregation, staff and volunteers across Scotland's Islamic places of worship was paramount.
He said: "We are delighted at the prospect of being able to congregate in mosques once again, although we must caution the public mosques will not be swinging their doors open.
"On July 15 we will open with strict Covid-19 infection control procedures, with a requirement to register details at every visit, maintain full social distancing and numbers will be capped at 50.
"This infection is still very much a danger and mosque leaders will be working tirelessly to ensure worshippers, staff and volunteers are kept safe."
The Scottish Council of Jewish Communities said: "We welcome Thursday's announcement and are grateful to the Scottish Government for listening to all Scotland's faith communities and permitting places of worship to reopen next week.
"However, every building is different and will require different detailed arrangements to ensure that all communities remain safe and healthy.
"It is vital that we continue to follow guidelines and put precautions in place to ensure that all communities remain safe and healthy."
Eager to get back to work
Self-employed Dundee barber Robert Emslie has been unable to work since lockdown started.
He welcomed news the shop he runs with partner Greg Nicol will be able to relax the two metre social distance guideline and stressed hygiene measures will be in full force when customers return.
"We are delighted to be able to get back to work. You don't realise how much you miss something you enjoy until it is taken away," he said.
"We will be following the guidelines to the letter. Customer safety is paramount.
"People will only be able to book appointments with us through our app, which will be strange compared to how we usually operate, with walk-ins.
"We will also be wearing full face visors and the shop cleaned after every visit.
"Being able to go from two metres to one is welcome in terms of how we operate. It should make it slightly easier."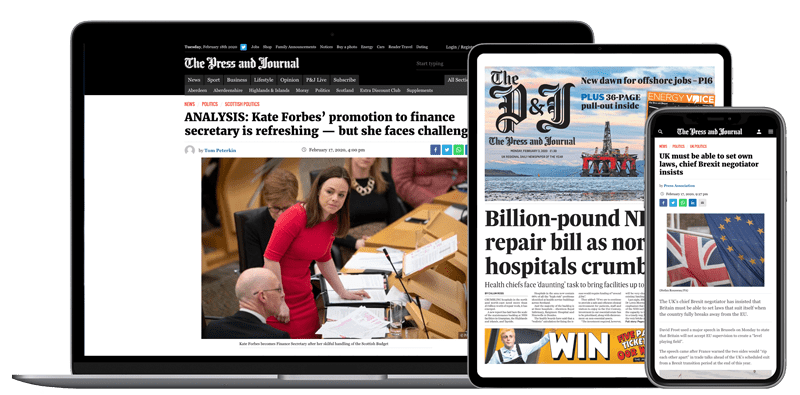 Help support quality local journalism … become a digital subscriber to The Press and Journal
For as little as £5.99 a month you can access all of our content, including Premium articles.
Subscribe