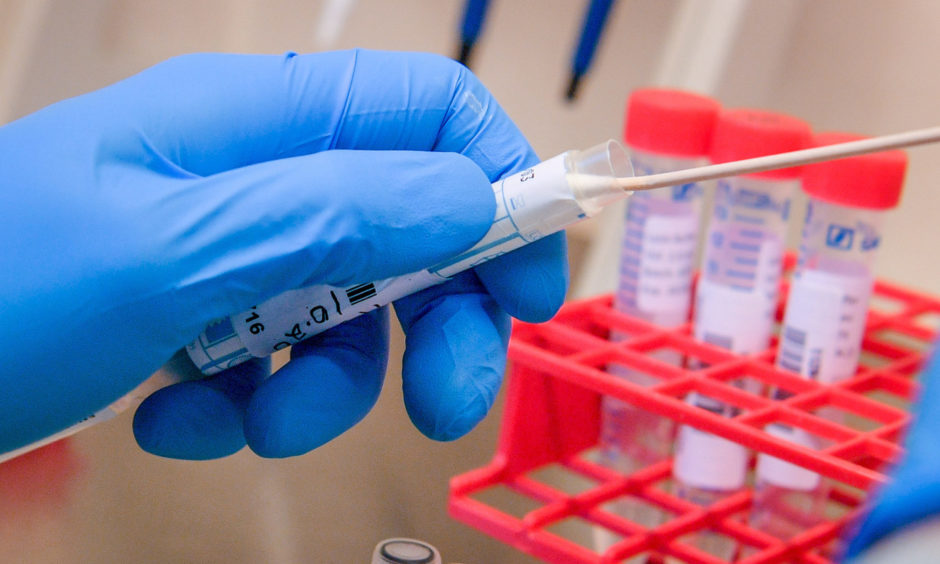 A further 19 people have been diagnosed with coronavirus in Scotland in the past 24 hours.
Today's update from the Scottish Government shows the total number of positive cases since the pandemic began has risen to 18,359 since Saturday.
A total of 300,858 people in Scotland have been tested through NHS Scotland labs and UK Government Labs to date. Of these, 282,499 were confirmed negative.
Of the people who have tested positive, 330 were in hospital last night. Three of whom were in intensive care and a further three people are in intensive care with suspected Covid-19.
Since March 5, 4,124 inpatients have been discharged from hospital.
The new data also shows Scotland's death toll remains at 2,490 after no deaths linked to the virus were recorded in the past 24 hours.
Coronavirus in Scotland – track the spread in these charts and maps
A regional breakdown of the figures shows there has further case confirmed in the Grampian area in the past 24 hours, taking the region's total to 1,430.
There are 31 people in hospital in the north-east after testing positive for the virus.
There have been no new cases recorded in the north of Scotland.
The total in the Highlands remains at 377, 54 on Shetland, nine on Orkney and seven in the Western Isles.
First Minister Nicola Sturgeon tweeted: "Another day yesterday with no registered deaths of people who had tested positive for Covid. 19 new cases though – 12 more than yesterday. We can expect to see daily variation – but as on Friday, these are being closely examined. And it's a reminder that the virus hasn't gone away."