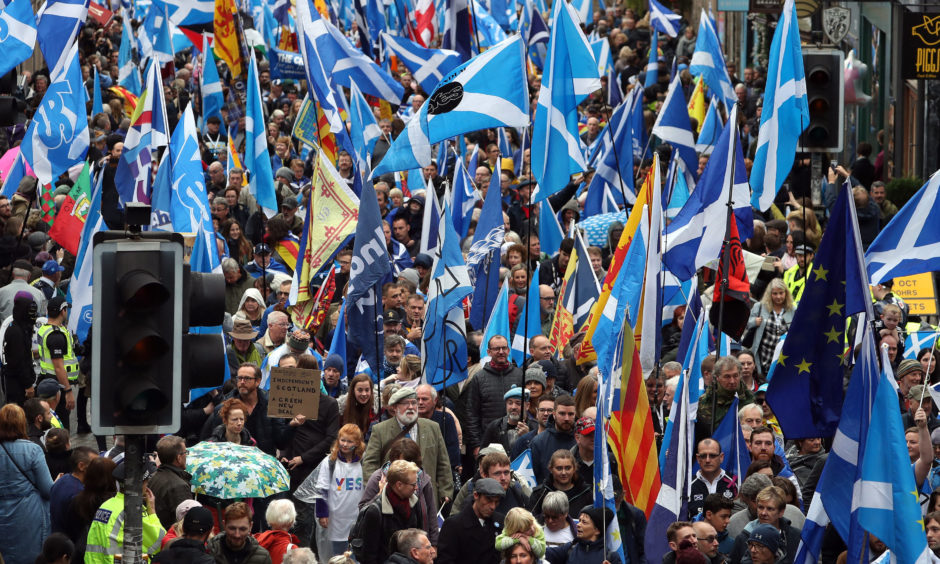 Internal divisions in the SNP could pose the "biggest risk" to the party securing Scottish independence, a leading polling expert has warned.
Strathclyde University's Professor Sir John Curtice said lingering disagreements over what to do if the UK Government continues to reject a second referendum could prevent the party from the "realisation of their ambitions".
A number of new pro-independence parties have announced their intention to stand on the regional list vote at next year's Holyrood election, including the Alliance for Independence – spearheaded by former SNP MSP Dave Thompson.
Strategists hope they will be able to mop up nationalist support and bolster a pro-independence administration at Holyrood because the Parliament's voting system means even a landslide victory could secure just a handful of the 56 list seats.
But Sir John believes the the nationalist movement in Scotland being "effectively organised by one party" has provided an advantage over the "fragmented" unionist side, which he said had been a "fundamental weakness" of the No campaign in 2014.
"The brutal truth, it seems to me, is that the biggest risk the SNP face to the realisation of their ambitions are their own internal divisions," he said.
"Obviously Nicola Sturgeon will face the difficulties of the handling of the Alex Salmond affair and there is a reasonable debate to be had about what are you going to do if you get an overall majority and the UK Government does still say no.
"I suspect Sturgeon will be wise at some point to say a little bit more about that but she's obviously determined at the moment to say, 'I'm just not talking about independence at all'."
Anyone elected on an Alliance for Independence ticket would under its constitution be "bound" to keep a pro-independence administration in power and support the Scottish Government on plans for leaving the Union.
However, other potential allies may be less likely to sign up to the SNP's agenda, with controversial blogger Stuart Campbell confirming this week plans to launch his own Wings Over Scotland party are still "under consideration".
Mr Campbell said one of the driving forces behind support for a pro-independence alternative on the list vote is a "very considerable groundswell of dissatisfaction with the SNP on a number of levels".
Sir John believes Nicola Sturgeon will not want to be "in hock" to MSPs who are not fully signed up to her agenda and warned anything short of an SNP majority would "weaken" her position when demanding a new referendum.
"At the moment, the opinion polls are saying you've never had to worry less about the need to game the system," he said.
"For the moment, at least, the SNP are heading for a whopping great majority, anyway. Things may be different next May but right now one would say it's just not necessary.
"The obvious risk, then, is then what the unionist side is going to make of it if there is a significant and serious list vote, particularly with the idea of putting Alex Salmond at the head of the list."
Sir John believes such a result could give the impression the nationalist movement in Scotland is divided and there is no single vision for independence.
"Given where we are now in a post-coronavirus world, it seems to me that above all what you want to do, from a nationalist perspective, is maximise the chances of there being an SNP-only majority in Holyrood after next May," he said.
"I'm assuming the SNP will say something much less circumstantial than in 2016 and say, for example, we want a referendum full stop within the next parliament, not if circumstances change.
"So if they make the same promises as in 2011 and they get the same outcome as 2011, the UK Government will be absolutely on the back foot.
"Because the problem with the UK Government's position is that, yes, sure, you can keep on arguing that the SNP said once in a generation and that they should keep their promises but what you cannot do is bind the electorate.
"And if the electorate decide that they wish to back another referendum and they give the SNP an overall majority, then you cannot say we are going to ignore you.
"The electorate cannot be bound by the promises that were made by politicians in 2014. The electorate have the right to be fickle, even if your opponents don't."
Sir John said the SNP's preferred position "has to be wanting the UK Government to come up and agree to a referendum" but ultimately the issue could end up in the UK Supreme Court if Boris Johnson refuses to agree to a new vote.
"There is a limit to the extent to which you are going to want to reveal what your plan B is because that potentially takes some of the pressure off the UK Government," he said.
"That said, I think Sturgeon will need to give some indication that there is a plan B and maybe some indication of what it might mean.
"I think she would be wise, partly just to keep her troops happy, just to indicate what her alternative would be."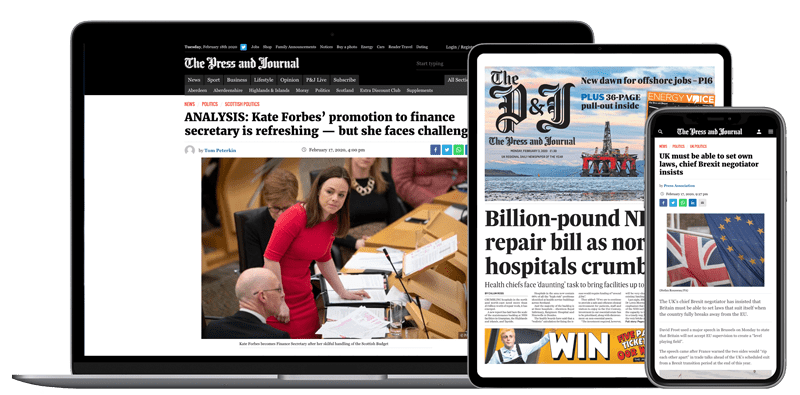 Help support quality local journalism … become a digital subscriber to The Press and Journal
For as little as £5.99 a month you can access all of our content, including Premium articles.
Subscribe