Scottish football could be given the "red card" if breaches of coronavirus guidelines continue, Nicola Sturgeon has warned.
The first minister said the professional game should consider itself on a yellow card following instances of rule breaking involving Celtic star Boli Bolingoli and a number of Aberdeen players last weekend.
Speaking at the Scottish Government's coronavirus briefing on Tuesday, Ms Sturgeon said she would not expect the two sides to play games over the next week, and the SPFL later confirmed a number of matches had been postponed.
The SNP leader said news of Bolingoli's failure to quarantine after a trip to Spain came during a meeting where national clinical director Jason Leitch was speaking to football managers and players about the importance of following the rules.
The Belgian flew to Spain last Monday for a 24-hour visit without informing Celtic and ignored the 14-day quarantine rules before coming off the bench in the club's Scottish Premiership clash with Kilmarnock on Sunday.
The "flagrant breach" of the rules came to light just hours after crunch talks between league and public health officials, after it emerged two Aberdeen players had tested positive for Covid-19 and six more were isolating after a trip to a city bar on Saturday.
Ms Sturgeon said she did not want rule-abiding clubs and players, or fans, to be punished for individual breaches but said the next time will result in a red card for the sport "because you will leave us with absolutely no choice".
She said: "This is just not acceptable. Every day I'm asking members of the public to make huge sacrifices in how they live their lives.
"The vast majority of members of the public are doing that and it's not easy. We can't have privileged football players just deciding that they're not going to bother."
Ms Sturgeon, who was challenged on what it would take for her deputy, John Swinney, to receive a red card in the wake of the school exams fiasco, confirmed a red card could mean a full suspension of all professional football.
Both matches involving Aberdeen and Celtic this midweek, and the match between the two clubs scheduled for this weekend have now been postponed.
Mr Leitch said actions like those of Bolingoli and the eight Aberdeen players who broke the protocols by going on a night out put the return of all top-flight sports at risk.
He said: "They have an added responsibility because they put at risk the return of elite sport. Not just their own sport but golf, horse racing, rugby, swimming, everything else.
"We've designed a bubble system – because they are privileged they are getting to do things the rest of the population aren't – and they have put that at risk."
Mr Leitch stressed the return of football is "fragile", saying he will not be surprised if pictures emerge on social media of previous breaches.
He added: "If there are breaches from now, it's going to be very, very hard for the advisers to say to the first minister that we have confidence in the sport bubbles."
Earlier, Celtic condemned what they said was inexplicable and "stupid" behaviour from Bolingoli. The club said it is taking "immediate" disciplinary action and all players and staff have since tested negative for Covid-19.
Ms Sturgeon has called on Scottish football to get its "house in order" following the breaches and confirmed further talks were scheduled for Tuesday afternoon with league and club representatives.
The SPFL later announced an "urgent package of measures" including plans to punish players who break the rules, an "immediate" player education programme and an agreement to take part in promotional activity for a Fact campaign.
Sports minister Joe FitzPatrick said: "This latest example indicates that the current arrangements are not working as intended, and so clearly additional steps now need to be taken to ensure that the necessity of strict compliance with the rules is fully and properly understood."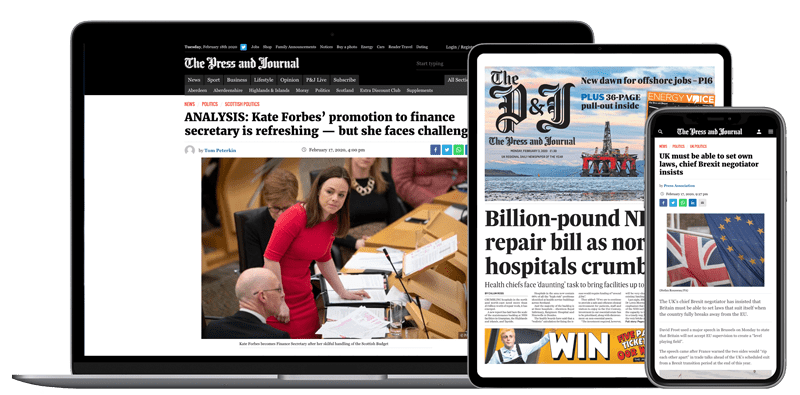 Help support quality local journalism … become a digital subscriber to The Press and Journal
For as little as £5.99 a month you can access all of our content, including Premium articles.
Subscribe