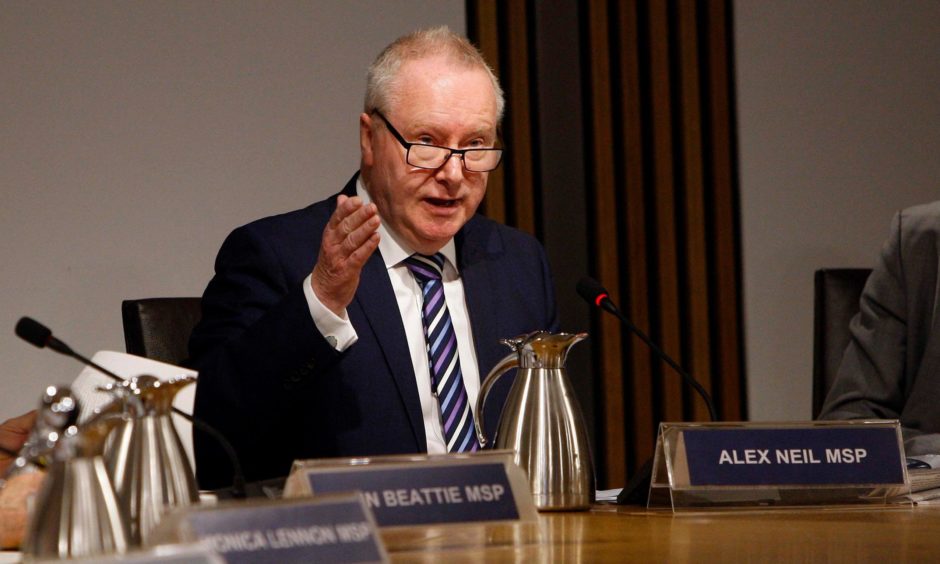 NHS Highland bosses have been challenged by MSPs over its locum bill mounting to more than £18 million, the impact of Covid on the board's strained finances and its response to bullying problems.
Appearing before Holyrood's Public Audit Committee, the health board's new chief executive, Pam Dudek, admitted the amount paid to locums in 2019/20 had risen on previous years.
Ms Dudek made the admission as MSPs raised concerns about NHS Highland's financial challenges and the board's recent prediction that it faces a £75m overspend this year – with £56m of that related to the coronavirus.
The chief executive also suggested the "staff profile" of the organisation "may well change" as it confronts its financial challenges.
The high cost of locums has been a long-standing issue for the board and in the past concerns were raised about two temporary doctors being paid the best part of £1m per year between them to cover posts in Fort William and Caithness.
If the Cabinet secretary says she wants to bring down locum costs, I don't think she would regard an increase for every year over the last three years as progress. Do you accept that that's not progress and more work needs to be done to bring down locum costs?"

Committee convener Anas Sarwar
Ms Dudek said efforts had been made to recruit permanent staff and the two doctors in question were no longer with the organisation. One had been replaced by a "substantive" post.
Labour MSP Neil Bibby said £14.7m had been spent on locums in 2016/17, £14.9m in 2017/18 and £15.6m in 2018/19 and asked what action was being taken to reduce costs.
Dudek points to 'improving picture'
Ms Dudek said 14 of the highest-paid locums had been "removed" last year and a further five had gone since then.
Action had been taken to employ locums under a NHS framework rather than through agency arrangements.
"We have an improving picture there and one which we are also scrutinising fully," Ms Dudek said.
When asked for the most recent locum figure for 2019/20, Ms Dudek did not have it immediately to hand. But she eventually told the committee it came to £18.1m.
Committee convener Anas Sarwar observed: "You said in your original answer progress had been made but the figure is actually higher."
Ms Dudek said she would come back to the committee to inform it of the "rationale" behind the figure.
When NHS Scotland chief executive John Connaghan was asked about the rise, he admitted: "Nobody can say that's progress in a monetary sense."
But he added that NHS Highland was growing its services and was in the process of increasing staff for its new elective centre.
Mr Sarwar said: "If the Cabinet secretary says she wants to bring down locum costs, I don't think she would regard an increase for every year over the last three years as progress. Do you accept that that's not progress and more work needs to be done to bring down locum costs?"
Mr Connaghan said he could not argue against that and Ms Dudek accepted Mr Sarwar's point.
Thirty-nine bullying cases in the last year
SNP MSP Alex Neil raised the "very, very disturbing" reports of bullying in NHS Highland, which had been the subject of a review by John Sturrock QC.
NHS Highland chairman Professor Boyd Robertson said there had been 39 cases of bullying raised in the last 12 months, of which 14 had been resolved.
Professor Robertson warned that the transformation of working culture would be a "long initiative", remarking: "You can't transform the culture of an organisation overnight."
As part of the transformation process, he had spoken to 20 people who had been "harmed" by the experience of working at NHS Highland and had been "really taken aback" by what he had heard.
But he claimed "substantial progress" had been made, although admitted some might criticise the board for not being quicker. But he maintained the most important thing was to make the right changes, adding that the action taken by NHS Highland could end up being a "template" for other health boards.
Around 500 members of staff had taken part in "courageous conversation" training. An employee assistance programme run by the company Validium had received 16 requests for counselling and other support in three months.
The board's Speak Up Guardian Service had received 51 calls and 68 emails. Thirty-two cases were raised, of which 17 had been closed.
Concerns about finances
Highland Tory MSP Edward Mountain raised his concerns about the board's financial position, outlining projections of a £75m loss, of which £56m was down to Covid.
Ms Dudek said she believed the board was taking "every action possible" to address the gap, including looking at the role played by staff.
"I can say at this point in the year we have got an £11.7 million risk adjusted. So what that means is, £11.7 million that we are absolutely on track to deliver as part of our recovery programme and that we have £18 million in the pipeline of opportunity, that leaves £6m for us that we need to address.
"This is consistent with where we were this time last year and it is also in the wake of losing three months of the beginning of the financial year when we were focused on Covid."
Ms Dudek went on to admit that the "staff profile" of the board "may well change".
She added: "In some of these ideas it may well change the shape and skill sets of staff, which is a way of redesigning, reducing cost if it is reasonable and maintains the quality."
Mr Mountain said the committee session had raised more questions than answers and has requested a meeting with the chief executive and chairman.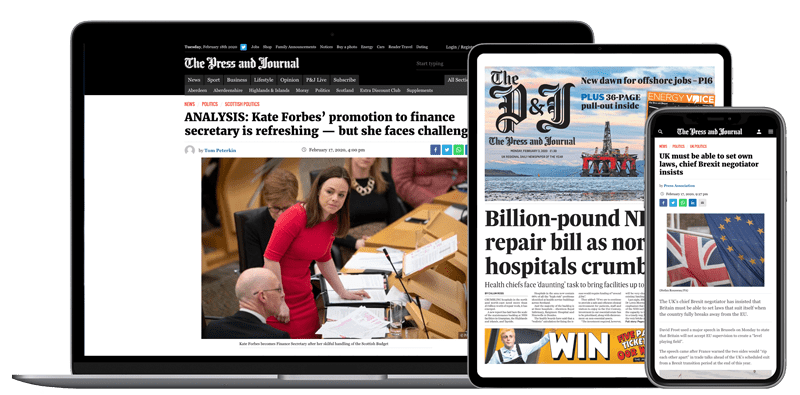 Help support quality local journalism … become a digital subscriber to The Press and Journal
For as little as £5.99 a month you can access all of our content, including Premium articles.
Subscribe