Ross Gibb may only be 16, but he has been contemplating constitutional complexities and pondering parliamentary procedures for many years.

The Scottish Youth Parliament member for Banffshire and Buchan Coast said family meals were the setting for his earliest engagement.
"I suppose I can pinpoint the kickstart to the 2014 independence referendum, because for the first time politics had made it into my household's dining table, which is something that had previously never happened before," he explained.
"My parents were both civil servants so politics was just not something that gets discussed in this house very often.
"It was once we started discussing these points it started making me question a few things."
Mr Gibb, who is from Macduff and was 11 at the time of the referendum, did not reach a firm position on the issue until a couple of years later, however.
The Banff Academy pupil said: "I wasn't, at the start, against independence.
"It wasn't until 2016 and around about the Brexit referendum time, when politics came back on to my kitchen table again.
"I realised, well, actually, we voted No in 2014 and we should be out of the EU, and that's when I started getting quite Conservative in my thinking, I suppose.
That's when I officially made up my own mind, I was just about 13 probably, but once I turned 16 at the next elections I would probably vote Conservative and end up becoming a member of the Conservatives as well."
"That's when I officially made up my own mind, I was just about 13 probably, but once I turned 16 at the next elections I would probably vote Conservative and end up becoming a member of the Conservatives as well."
He added: "It was over a few years, definitely. I kind of progressively got more into it, and over time formulated my views under my own steam, as opposed to what everybody else around about me thought."
His stance meant that his admiration for the prime minister of the day, Theresa May, grew in the following years, and Mr Gibb now cites her as his political hero, alongside former Scottish Conservative leader Ruth Davidson.
Theresa May a hero
"I definitely think Theresa May has a special place. I think she was incredibly brave to pick up the pieces post-Brexit and try to make something of it," he said.
"Unfortunately, she didn't succeed, but by God she had a strong stomach to at least have a try.
"I admire her courage. She dragged that Bill through parliament three times and that takes guts."
On Ms Davidson, he said: "I feel she is a really good role model for aspiring politicians like myself to look up to."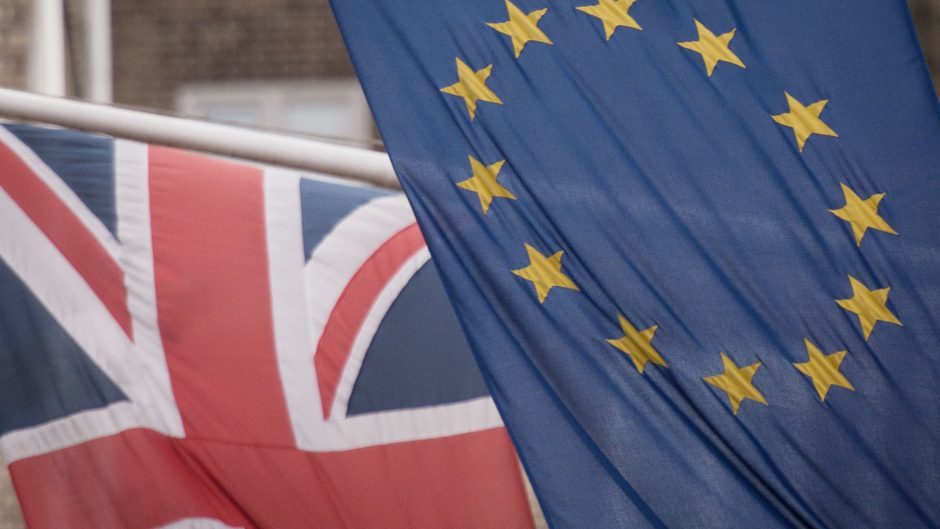 Mr Gibb was elected to the youth parliament last year, which involves a more collaborative approach to politics than he had been used to.
"It's been interesting, that would probably be the best way to describe it," he said.
"I came into it not really having much of an idea where it was going to go and what I'd end up being involved in, because it's a lot different from party politics.
"We have to remain politically impartial, which is quite hard, especially when I'm quite opinionated and active in party politics."
Youth Parliament and young people
However, he added: "I think it is really important, what the members of the Scottish Youth Parliament do in the way of representing young people.
"Because otherwise politicians, all well and good, they say they will do this for young people, and that for young people, but they are not taking the views of young people into account as such.
"That's where we've got the opportunity to have the accountability and drill at politicians and say, 'look, this is what our constituents are saying, we would hope you would do something for that because that's the voting demographic that could potentially make you lose your seat at the next election."
Mr Gibb hopes to study law at Aberdeen University in the next year, although he has already considered standing for election to Aberdeenshire Council.
"My original plan was to put myself forward to stand as a councillor for the Banff and District board in 2022 but unfortunately I was ever too slightly young to meet the criteria for the Electoral Commission," he said.
"You had to be 18 by a certain point and it was something ridiculous like two or three weeks my birthday was after that."
He added: "As always, like at the election of David Duguid last year, I will chuck my weight behind whoever is selected to go forward as the Conservative candidate for Banff and District."
Mr Duguid, the Banff and Buchan MP and a Scotland Office minister, will be among those watching his progress with interest in the coming years.
"Ross exemplifies much of what makes the youth parliament so worthwhile," he said.
"He is committed to the principles of inclusion and working impartially for the benefit of all – what democracy should be about.
"This is the key to getting other young people in the north-east involved with local politics.
"Ross is a huge asset as an MSYP and has a great deal of potential."
---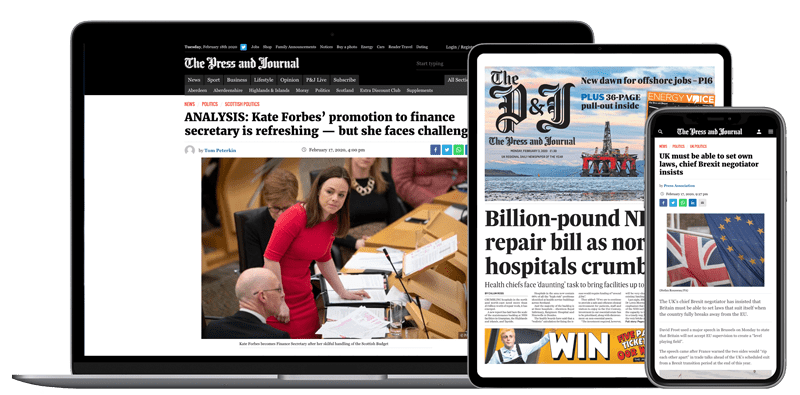 Help support quality local journalism … become a digital subscriber to The Press and Journal
For as little as £5.99 a month you can access all of our content, including Premium articles.
Subscribe