Barry Black appeared more prepared for the exam results fiasco that rocked the nation this summer than the SQA or the Scottish Government.

The former Labour candidate, who studies the educational attainment gap as part of his PhD, had longed viewed it as being one of the "biggest failings in the SNP government over a number of years".
He repeatedly warned that the methodology being used to determine the futures of Scotland's young people in the year of the pandemic was flawed, and he was among the first to confirm the impact on disadvantaged pupils on results day.
A series of media appearances followed for the Glasgow University researcher as he found himself at the centre of the storm that eventually forced a humiliating U-turn.
📺Tonight I spoke on @STVNews about the SQA's lack of transparency – and how some of the #SQAResults mess could have been avoided if they did what they told the Scottish Parliament they would do in May.

You can watch @stvewan's full report here – https://t.co/OtMmbefi9i pic.twitter.com/xblTkDEQic

— Barry Black (@BarryBlackNE) August 5, 2020
His performances were of no surprise to Labour figures in Mr Black's home city of Aberdeen, who have long been aware of his talents and potential.
"Barry Black understands the importance of evidence in making a case, whether political or academic," said Lewis Macdonald, north-east MSP.
"His forensic work on SQA data in recent months makes that point. Someone with such a clear focus on key issues will continue to make a real impression."
Purple hair, red rosette
While he has long been tipped to make his mark in politics, Mr Black admitted he has come a long way since he first raised eyebrows as a candidate in a national election.
With his hair dyed purple, the young-looking 20-year-old stood out as he knocked on doors in West Aberdeenshire and Kincardine at the 2015 Westminster contest.
"It was quite odd, especially in 2015, when I was 19 when I got selected and I was 20 when the election came around," he said.
"Being so young was quite interesting in itself. I also looked really young then. I have a beard now, which helps, but I didn't then, and I had purple hair as well.
"So knocking on these doors on Banchory, saying, 'I am the candidate', it did raise a few eyebrows, but it was a good experience."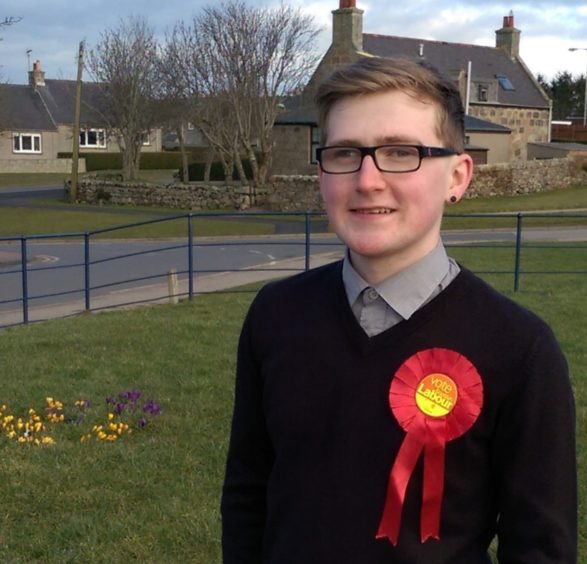 It was a seat that Labour had never held, and were even less likely to make a breakthrough in 2015, the year of the first SNP surge.
But two years later, at the snap election of 2017, Mr Black doubled the number of votes he secured in 2015, pipping the Lib Dems to third in their former stronghold.
For Labour in the north-east, the process was all about giving Mr Black experience for the future.
He was still at St Machar Academy when he first became involved in local politics in Aberdeen, through the city youth council.
By 2012, the city had been left divided over hugely controversial plans, tabled by oil tycoon Sir Ian Wood, for a development at Union Terrace Gardens, which Labour opposed.
Mr Black became more active in that campaign, and another one to have his friend Ross Grant elected to the city council.
"I got involved through the civic stuff in the city – through the youth council, there was the whole Union Terrace Gardens campaign," he said.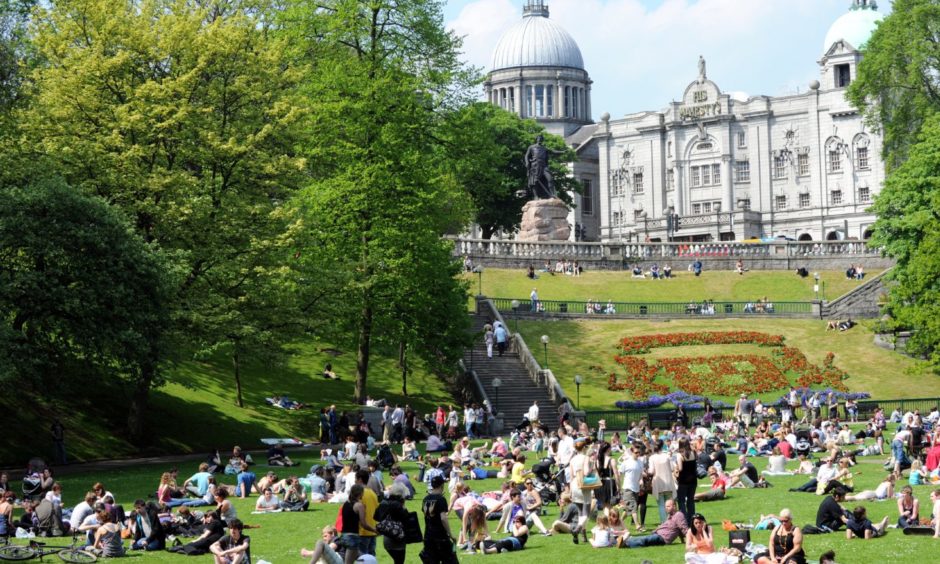 "I just got more and more involved with the party after that campaign, sort of took up politics and an interest in it more formally at school, and then obviously, at uni, doing social sciences," he said.
Ed Miliband was the leader of the UK Labour party at that time, and remains an inspiration for Mr Black.
"Everyone laughs when I say that, but he was the Labour leader when I first got involved," he said.
"I think he did lack that ability to make people believe he could be prime minister, but he had really good ideas and smart analysis of the issues of the day, and how they could be overcome.
"Today, looking over the last five or six years, I think the UK would be in a much better position if he had won that election."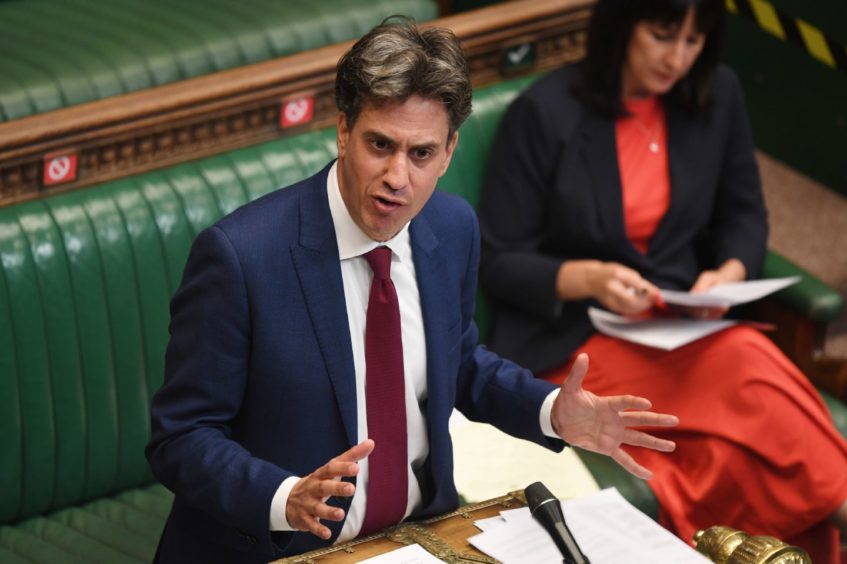 Keir Starmer's Scotland problem
After studying social sciences at Robert Gordon University, Mr Black started working on a PhD on education inequalities at Glasgow University.
With one year of his studies remaining, he is not expected to stand at the upcoming Scottish Parliament elections, which might spare him a run-in with current Scottish Labour leader Richard Leonard.
"We're in much better health at a UK level now. I think Keir Starmer is performing a really decent, solid job at holding the government to account, and I think people across the UK could actually see him as a prime minister," he said
"But the problem, perhaps for Keir and for us, is that the only way he becomes prime minister is through a solid result in Scotland, and obviously in Scotland we're in worse health, for a few reasons, one of those being our inability to grapple with the constitutional side of things.
"If people think you are absent from the debate – the biggest debate in the country – why are they going to care about what you say on education or tax?
"And, to be frank, I think we've got a leader in Scotland that very few people in Scotland believe will be a first minister.
"The leadership gulf between what we've got at the UK, where people can see a sort of next leader, and Richard Leonard, unfortunately – I mean, I voted for Richard Leonard – I just don't think people can see him as a first minister."
Scottish Labour may soon be able to judge whether it has been unwise to ignore the warning of the likes of Mr Black, in the same way the SQA and Scottish ministers did earlier this summer.
---