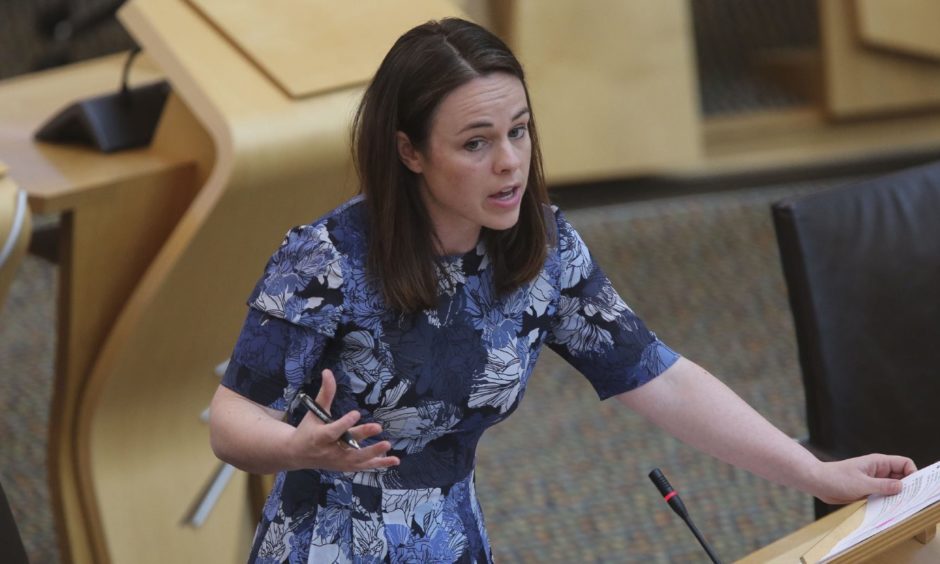 Businesses in the Highlands and north-east that remain open but continue to suffer losses due to the new coronavirus restrictions will be able to claim for small government support grants.
Finance Secretary Kate Forbes said the hardship grant fund will sit alongside support for companies in the Central Belt which have had to close their doors until October 26.
The Scottish Government has announced a £40 million package to help businesses through the latest phase of the pandemic, including the £20 million grant fund administered by councils.
It comes after grants for hospitality firms forced to close in Aberdeen's August lockdown were doubled on Thursday night to be brought in line with those available further south.
But some business leaders have said the cash now being made available needed to come sooner, with Brewdog bosses describing is as "a drop in the ocean" and an Aberdeen hospitality spokesman saying some may be "too far gone" to feel any benefit.
Speaking on BBC Radio Scotland's Good Morning Scotland programme on Friday, Ms Forbes said she wants to make sure businesses receive the money "as quickly as possible".
She said the first part of the £20 million fund will provide grants of £2,000 or £3,000 per premises to hospitality businesses which have had to close in the Central Belt.
Ms Forbes added: "The second element, though, is quite important and it's not replicated elsewhere.
"It's businesses that are seeing reduced trade – they've had an impact but they're not required in law to close."
The Skye, Lochaber and Badenoch MSP said those businesses will be able to claim £1,000 or £1,500 per premises from the hardship fund.
Applications for the grants are due to open on local authority websites on Tuesday.
Aberdeen Hospitality Together spokesman Stuart McPhee said of the extra £1,500: "It may have a positive impact for some businesses but others might be too far gone and it won't make the slightest difference.
"Why was the disparity there in the first place. If businesses could have had the money in August would it have helped more then than it does now?"