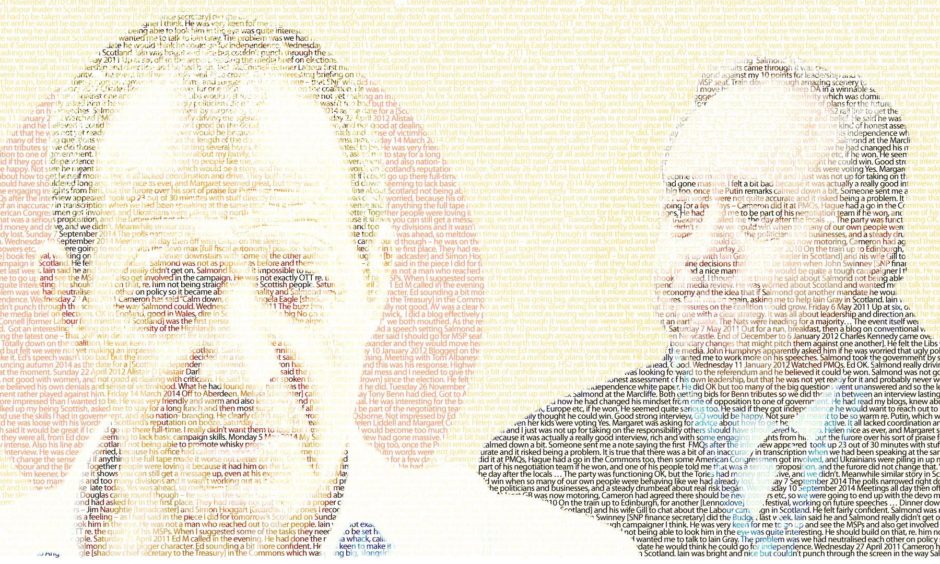 Alex Salmond invited former Downing Street adviser Alastair Campbell to join his "negotiating team" in the event of Scottish independence.
Mr Campbell revealed how the approach was made at the Marcliffe Hotel, Aberdeen, in diary entries during the months running up to the 2014 referendum.
We can reveal how the two men cultivated a respect for each other's campaigning abilities, even though they were in direct opposition on the constitution.
---
The Alastair Campbell diaries
---
The approach was said to have been made during an interview Mr Campbell took on for GQ magazine, which created a storm when it was published that spring.
Mr Salmond was quoted with some approving comments of Russian leader Vladimir Putin and "loose" words on Scotland's reputation with alcohol.
'Less narky than usual'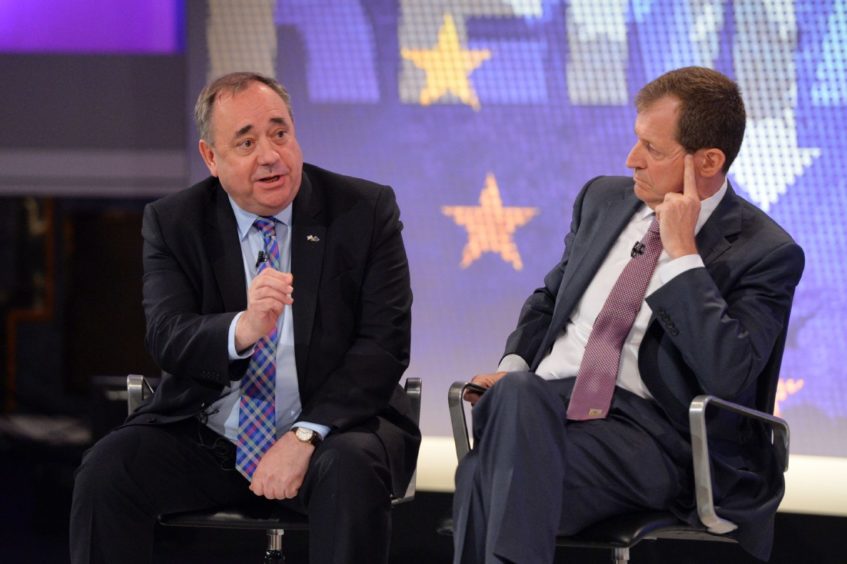 Mr Campbell recounted the invite in an entry on March 14 that year.
He admitted to being "more impressed than I wanted to be", adding: "He was very friendly and warm and also less sneery and narky than usual.
"He was interesting for the book as well on winning and how he had changed his mind-set from one of opposition to one of government.
"He had read my blogs, knew about my family, talked up my being Scottish, asked me to stay for a long lunch and then most surprisingly of all asked me to be part of the negotiating team with the rest of the UK, Europe etc. if he won.
"He seemed quite serious too. He said if they got independence he would want to reach out to people like me, and use the skills I had in government, and also nation branding."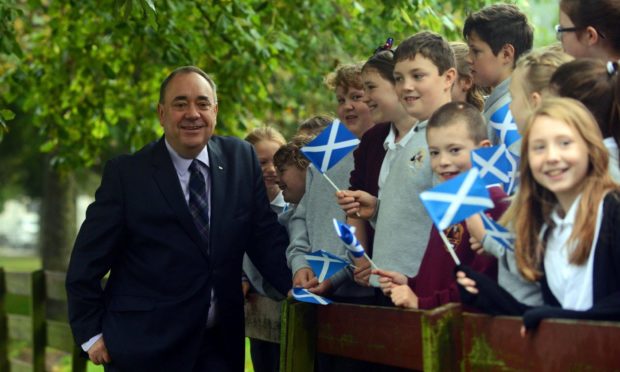 GQ and Putin
According to Mr Campbell, the potentially damaging "furore" from the GQ interview did nothing to dent the offer of working together.
At the time, Salmond defended his comments about Putin restoring pride in Russia.
"I said I deprecated Russian actions in Ukraine and also its human rights record," Salmond explained. "I pointed out that the western press underestimated Putin and that's obviously true."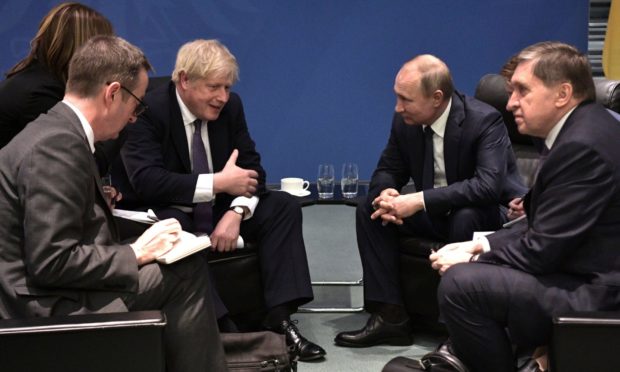 Around the same time, pro-Russia militia were seizing Ukrainian buildings in Crimea.
On May 5, Mr Campbell wrote: "Meanwhile Labour and the Better Together people were loving it because it had him on the back foot for the first time in ages.
"He had asked me to be part of his negotiation team if he won, and one of his people told me that was a serious proposition, and the furore did not change that. 'If anything it makes him keener, because it shows you can still get a message up, even at his expense'."
---
Read these exclusive extracts from Alastair Campbell's diaries
---
You can buy a copy of Alastair Campbell Diaries Volume 8 at offer price £18.75 plus P&P here and enter promo code 'AC8', or call 07738802612.