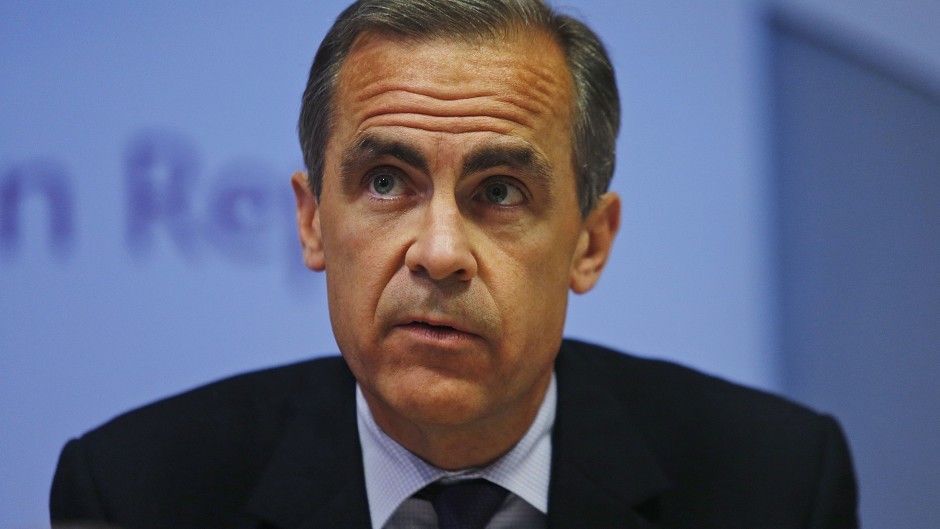 The governor of the Bank of England has admitted that contingency plans are in place for a Yes vote in next month's referendum.
Mark Carney yesterday said officials were preparing to deal with "various possibilities" resulting from the historic independence vote.
He added uncertainty over the currency issue could create "financial stability issues".
The Yes and No camps in the independence battle both scrambled to make political capital out of the remarks last night, with the currency question dominating the debate over the last week.
The UK Government has repeatedly denied it is making any contingency plans for a Yes vote, but Mr Carney discussed the Bank of England's preparations.
"It is never a good idea to talk about contingency plans in public other than to assure people we have contingency plans," he said at the launch of the Bank's quarterly inflation report.
Mr Carney noted the position of the main political parties in Westminster in opposition to a sterling currency union with an independent Scotland, but said the Bank would implement whatever it was asked to by elected politicians.
"We also have responsibilities for financial stability in the United Kingdom and we will continue to discharge those responsibilities until they change," he said.
"We'll continue to discharge those responsibilities regardless of the outcome of the vote."
Scottish Finance Secretary John Swinney said: "These are very welcome comments from the governor, which confirm that immediately following a vote for independence the Bank of England will remain responsible for not just the currency but the financial stability of Scotland and the rest of the UK, as we have always said."
The SNP MSP added: "Mr Carney's calm and considered comments are a sharp contrast to the scaremongering and threats of UK politicians."
However, Better Together leader Alistair Darling, the former Labour chancellor, said: "The governor has confirmed that a currency union would not work without shared taxation and spending, the very things that Alex Salmond wants to dismantle with a Yes vote.
"Mark Carney also confirmed that he will implement the decisions of the UK parties who have ruled out a currency union."