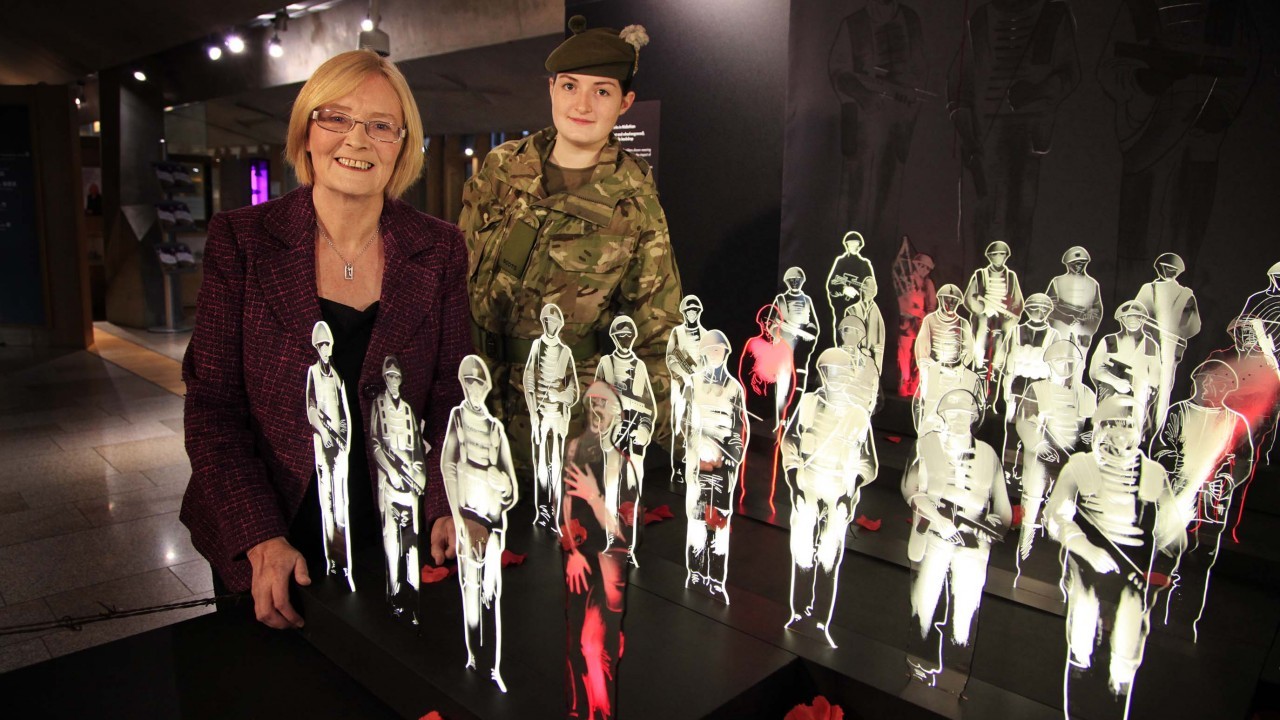 Two powerful and symbolic art installations reflecting the impact of war have gone on display at the Scottish Parliament.
The works – titled France 1914 and Unknown – mark the launch of the 2014 Scottish Poppy Appeal campaign, run by charity Poppyscotland.
France 1914 is a 6ft Italian marble sculpture which represents the last tree remaining on a World War I battlefield – a symbol of hope and survival.
It was created by Edinburgh-based artist Simon Burns-Cox.
The installation will be on display until December 4.
Unknown by Midlothian-based artist Alison Kinnaird features an army of glass figures, mainly soldiers, lit with LED lighting to illuminate the engraving.
The piece remembers and honours armed forces personnel who have died and those who continue to fight.
Ms Kinnaird said: "Glass seems the perfect medium in which to represent the fragility of life in war – we never seem to learn."
It will be on display until November 1.
Holyrood's presiding officer Tricia Marwick attended the exhibition launch with Army veteran Donald McLeod and Private Lynsey McNeill, who serves with 52nd Lowland, 6th Battalion The Royal Regiment of Scotland.
The MSP said: "Poppyscotland is the only charity that the Scottish Parliament supports.
"In this centenary year of the 'war to end all wars', we remember the millions who died between 1914-18.
"These artworks remind us of the peace yet to be achieved.
"I am sure that MSPs and visitors to Holyrood will pause and reflect on the devastating impact of wars past and present."
Ian McGregor, chief Executive of Poppyscotland, said the installations provided a "timely opportunity to remember the fallen".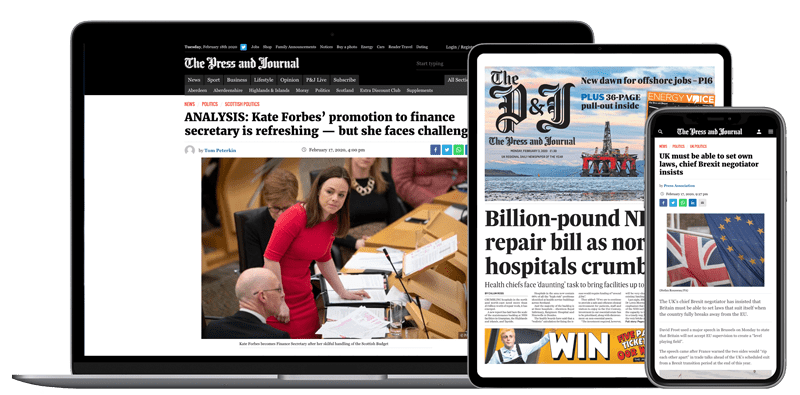 Help support quality local journalism … become a digital subscriber to The Press and Journal
For as little as £5.99 a month you can access all of our content, including Premium articles.
Subscribe