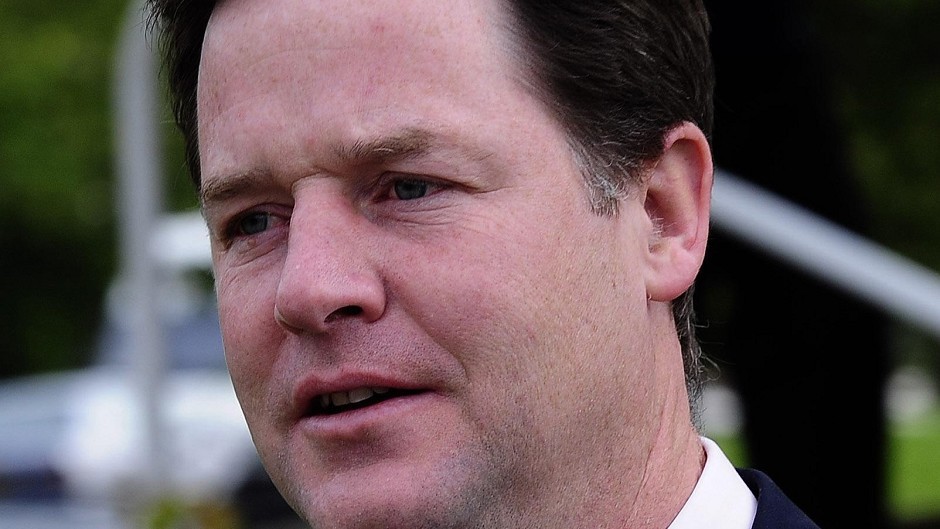 Nick Clegg will pledge today to smash the "tawdry" politics of Westminster "bit by bit" – including rapid delivery of his vow to Scotland.
The deputy prime minister will say that the Liberal Democrats will never allow the promises made in the run-up to last month's referendum to be "hijacked, diluted or delayed".
Mr Clegg will deliver his keynote speech to the Glasgow conference amid grim forecasts predicting disaster for his party at May's election, and having admitted yesterday that he personally would not "go on forever".
He will announce plans to hike capital gains tax on the profits from sales of second homes and shares to fund a £100 income tax break for 29 million people.
Amid fury at the Tories for having last week "plagiarised" plans to raise the personal allowance to £12,500, he will promise to take the first step of increasing it from £10,000 to £11,000 in the first year of the next parliament.
Mr Clegg is also expected to announce a significant new investment in mental health services in his speech.
In a lengthy section on Scotland, Mr Clegg is expected to attack the Conservatives for linking devolution to English-only votes in Westminster.
He will say: "Within hours of the historic Scotland vote, when we were meant to be cracking on with the plan for further devolution – a plan that this party will not see hijacked, or diluted, or delayed – they were at it again.
"The Tories trying to impose an entirely self-serving system of Tory votes for English laws on the House of Commons, in order to give more say to their MPs
"Labour ignoring the problem altogether in order to give more say to their MPs.
"Well you can both forget it: whatever reforms we do will be fair and right by the British people, and that will be guaranteed by our MPs."
Scottish Secretary Alistair Carmichael will move a motion to the conference this morning asking for delegates backing on decentralising powers.
In his speech, Mr Clegg will cast the devolution vow to Scotland as part of a wider issue with Westminster.
"This country deserves better than the tawdry Westminster politics we get from Labour and the Tories – and I am going to keep hammering away at the system every single day, because bit by bit that system will break to let the people in," he will say.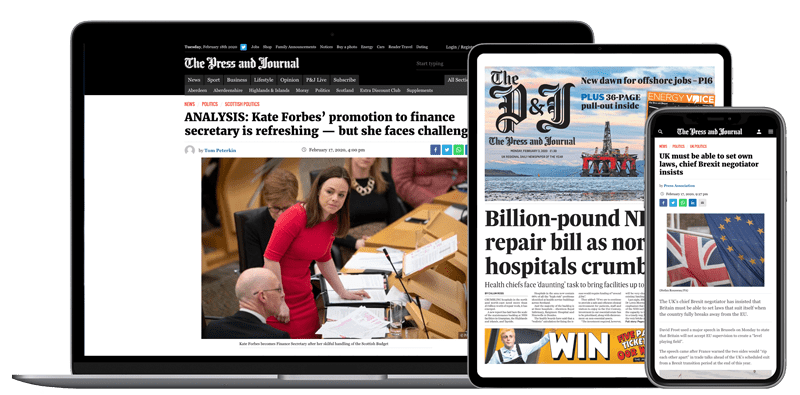 Help support quality local journalism … become a digital subscriber to The Press and Journal
For as little as £5.99 a month you can access all of our content, including Premium articles.
Subscribe