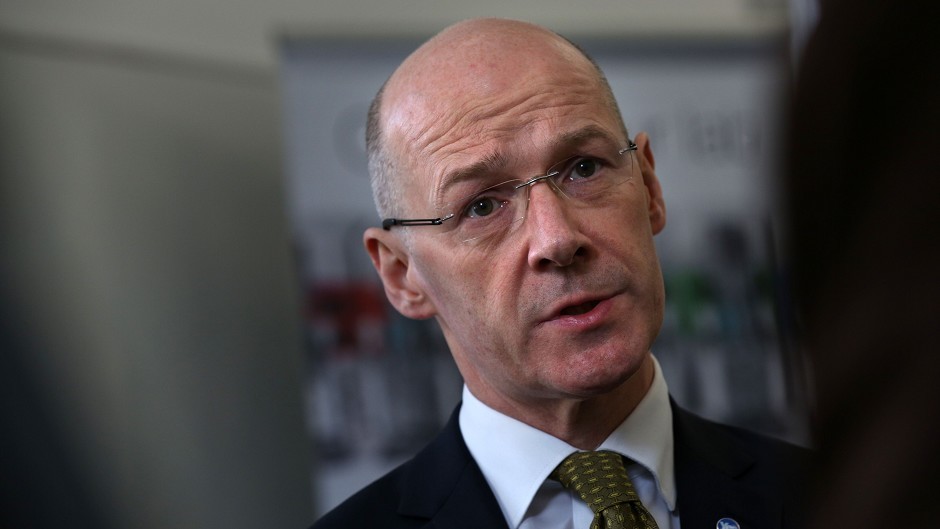 Finance Secretary John Swinney will propose the first Scottish taxes in more than 300 years today when he sets out his spending plans for the next financial year.
The draft Scottish budget for 2015-16 will include the new taxation and borrowing powers handed to Holyrood in the latest round of devolution.
It will contain proposed tax rates and receipts for Land and Building Transaction Tax – due to replace the UK stamp duty – and the Scottish Landfill Tax coming into force on April 1, 2015.
Mr Swinney pledged that at the heart of his spending plans will be a determination to make Scotland a "prosperous and fairer country".
Although the Scottish economy has returned to pre-recession levels, Mr Swinney said the budget will be set against the context of cuts by Westminster of around 10% in real terms over five years and capital spending cuts of more than 25%.
"What will lie at the heart of the budget will be a determination to make Scotland a prosperous and fairer country where the benefits of economic growth are not only maintained but are shared by everyone," Mr Swinney said.
"Many of these aspirations will be taken forward within the budget and also within the setting of tax rates. The Land and Buildings Transaction Tax is the first tax created by the Scottish Parliament since before the 1707 union.
"The budget is a major landmark in taking forward the Government's programme and is also a historic opportunity to set new tax rates for Scotland."
Scottish Labour finance spokesman Iain Gray said the SNP's council tax freeze has been under funded, universities and colleges have suffered budget cuts, and a mechanism has yet to be put in place to provide the promised "full mitigation" to the council tax.
He said: "If this is a progressive budget from Mr Swinney, that will be a first. As ever the devil will be in the detail and under the SNP we have seen the detail is often lacking."
Scottish Tory finance spokesman Gavin Brown said: "We need to see the Scottish Government take action on the economy, action on boosting jobs, and action on creating opportunity.
"Those are areas which have been neglected during the budgets of recent years."