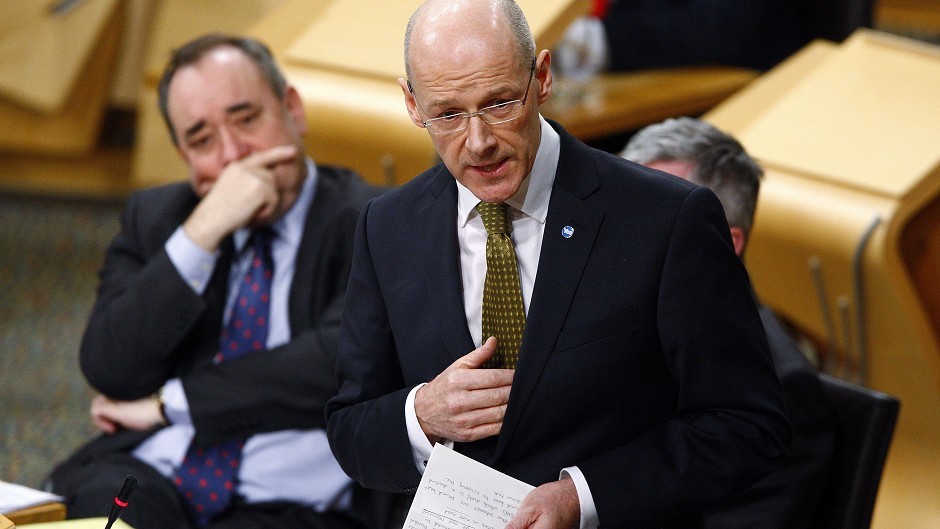 No tax will be payable on properties in Scotland costing less than £135,000, John Swinney has announced.
The Finance Secretary, outlining spending plans for 2015/16 to parliament today, said the move would help first time house buyers.
Mr Swinney also said a marginal tax of 2% would apply to the proportion of a transaction between £135,000 and £250,000, under the government's new Land and Building Transactions Tax, which is replacing Stamp Duty.
Mr Swinney revealed that a new 12% top rate for homes costing more than £1million will come into force next April. He said this would ensure the most well-off in society would make a contribution.
See our summary infographic below:
The SNP MSP said his wider budget plans would build on the SNP government's track record since 2007. Headline figures include an overall increase in the health budget to more than £12billion with a funding rise of £288million.
There will also be investment in affordable housing of more than £390million, to provide 6,000 new low-cost homes.
The council tax freeze will continue for its eighth year, while free bus passes and prescriptions for the elderly will also continue.
Mr Swinney said more could have been done if there had been a Yes vote in the referendum last month.
He said: "This budget follows the most vibrant political campaign Scotland has ever experienced.
"No one could have missed the aspirations expressed with breath-taking clarity that the people of Scotland want to live in a more prosperous and a much fairer country than it is today.
"This budget is focused on meeting those ambitions, as far as we can within our current powers, by tackling inequality, investing in our economy and protecting and reforming our public services."